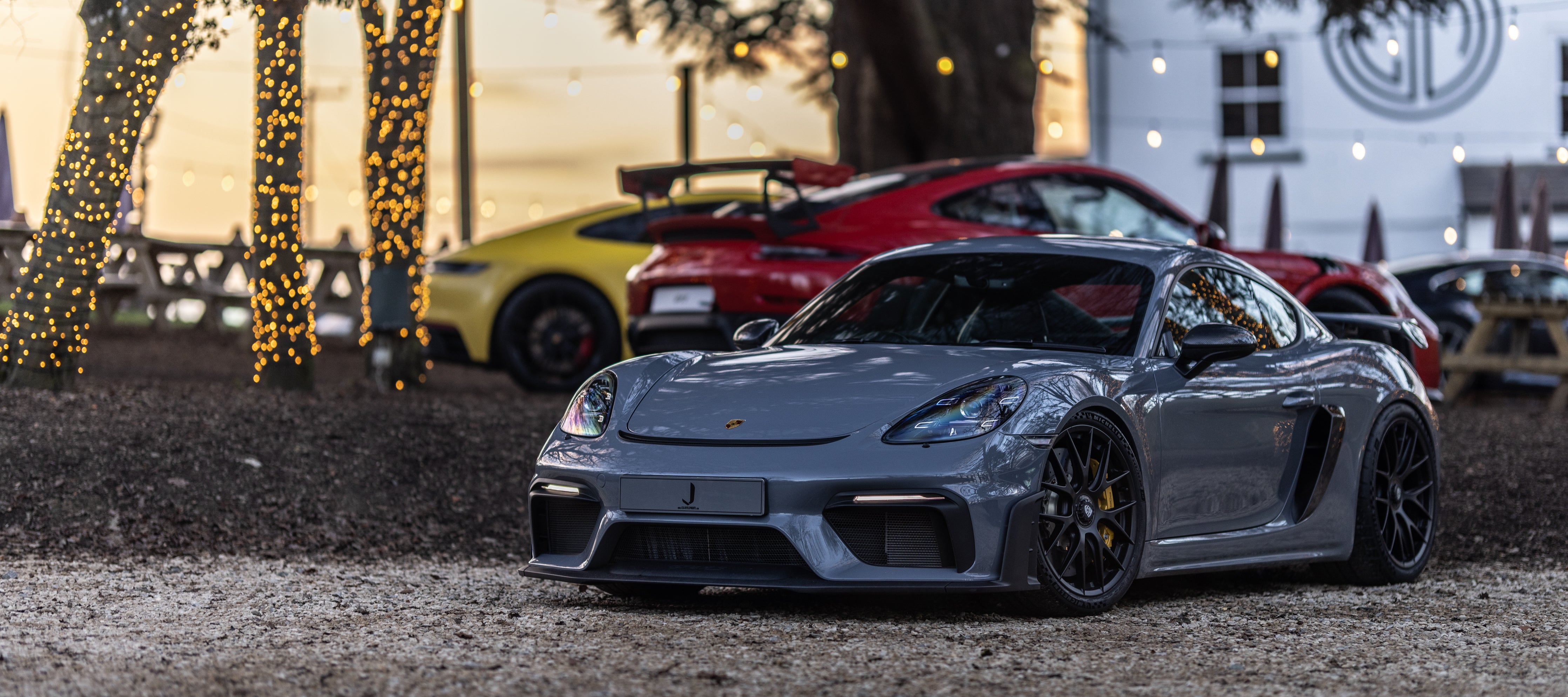 It was great to get the chance to take the JCR 718 GT4 out on the road for a few hours last week for an exclusive invite only meet at Caffeine and Machine courtesy of Porsche Centre Sutton Coldfield. 
It felt a little strange taking the car out mid way through the planned upgrades however it was great to get behind the wheel and get a few more miles on the car. We'll be sure to make up for it as soon as the car is ready with a bunch of trips already planned in for the 2023 season.
It was great to meet some of the customers from Porsche Centre Sutton Coldfield and learn more about their Porsches, many of which are already installed with some nice JCR products.
Thank you to Porsche Centre Sutton Coldfield for the invite. We look forward to joining in on more events throughout the year.