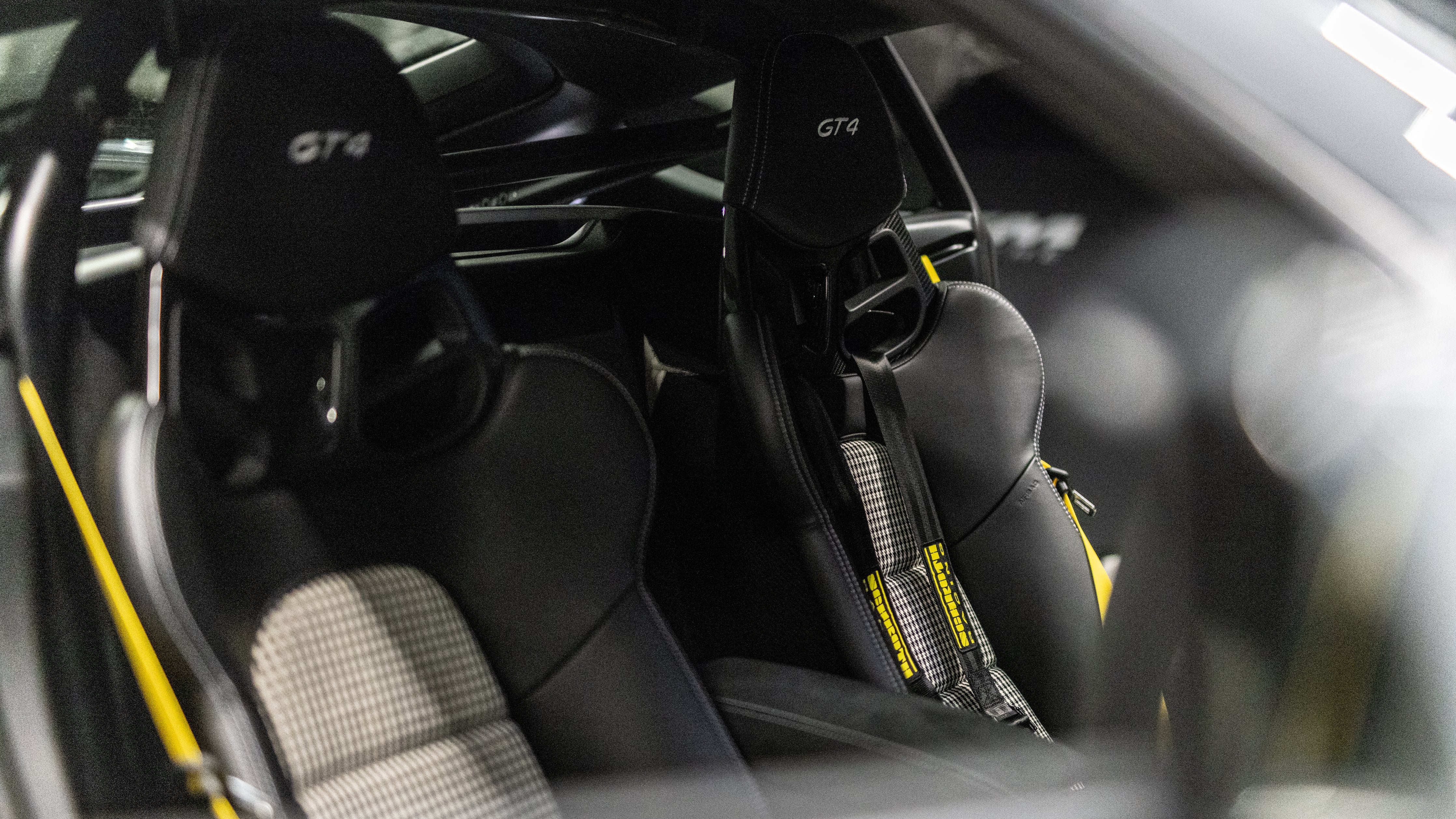 JCR 718 GT4 v2.0 PROJECT - INSTALMENT 01 (INTERIOR)
We're excited to bring you the first instalment of the JCR 718 GT4 v2.0 project. Over the next 8 weeks we will be sharing an update every Sunday until we reveal the car in it's 'completed' state.
This week covers the interior enhancements we've made to the car so far. Many of you will remember the original JCR 718 GT4 (finished in Crayon / Chalk) and this new 718 GT4 PDK will be the testbed for a number of new parts and developments throughout the 2023 season.
SHIFT PADDLES
Changing out the factory shift paddles was essential. The factory paddles create a numb shift feel and also their size can be an issue when driving the car on track and shifting gears on corner entry / exit.
We swapped the standard paddles for our BILLET SHIFT PADDLES FINISHED IN SPEED YELLOW to compliment the yellow accents on other elements of the interior and the factory Speed Yellow PCCB Brake Calipers.
SEAT COVERS
We swapped the stock race-tex seat covers for our FIXED BUCKET SEAT CUSHION COVERS FINISHED IN CLASSIC PEPITA.
This change is a pure aesthetic touch but there's no doubt that the JCR seat covers add some much needed character to the interior of this particular car and also pays homage to some of the more classic models in this particular cloth.
SAFETY HARNESSES
We also took the time to install the factory Schroth harnesses to the driver and passenger side of the car. Quite an involved job on the 718 platform but well worth the effort as this car will be used to its fullest potential from the first time it's driven on track!

With the relatively easy job of the interior upgrades now completed we can put our efforts into some of the more technical elements of the build. Look out for the next instalment of our JCR 718 GT4 v2.0 project coming next Sunday (Sunday 5th February 2023).