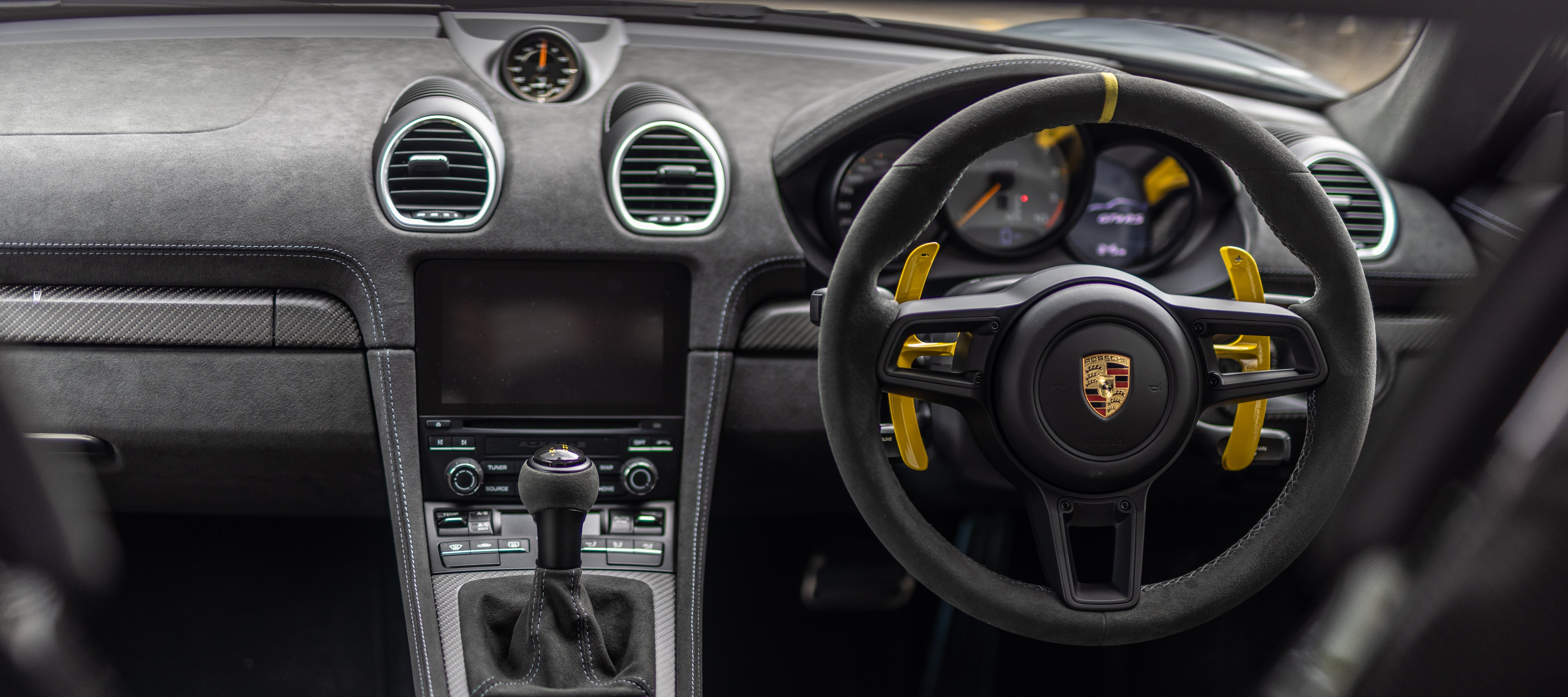 JCR 718 GT4 RS PROJECT - INSTALMENT 02 (INTERIOR)
Our second instalment of the JCR 718 GT4 RS project consists of some key enhancements to the interior of the car.
SHIFT PADDLES
We swapped the factory GT4 RS shift paddles in favour of a set of our BILLET SHIFT PADDLES FINISHED IN SPEED YELLOW to compliment the yellow accents on other elements of the interior including the illuminated door sills, exclusive to the 718 GT4 RS.
SEAT COVERS
We swapped the stock race-tex seat covers for our FIXED BUCKET SEAT CUSHION COVERS FINISHED IN CLASSIC PEPITA.
This change is a pure aesthetic touch but there's no doubt that the JCR seat covers add some much needed character to the interior of this particular car and also pays homage to some of the more classic models in this particular cloth.
SAFETY HARNESSES
We also took the time to install the factory Schroth harnesses to the driver side of the car in preparation for some track work. Quite an involved job on the 718 platform but well worth the effort as this car will be used to its fullest potential from the first time it's driven on track!
We've got a busy week ahead with some exhausts testing and fitment which will be detailed in our next instalment next weekend.
In the meantime keep an eye on our social channels and blog as we have some exciting things planned in this next week which we will be sharing soon.
JC