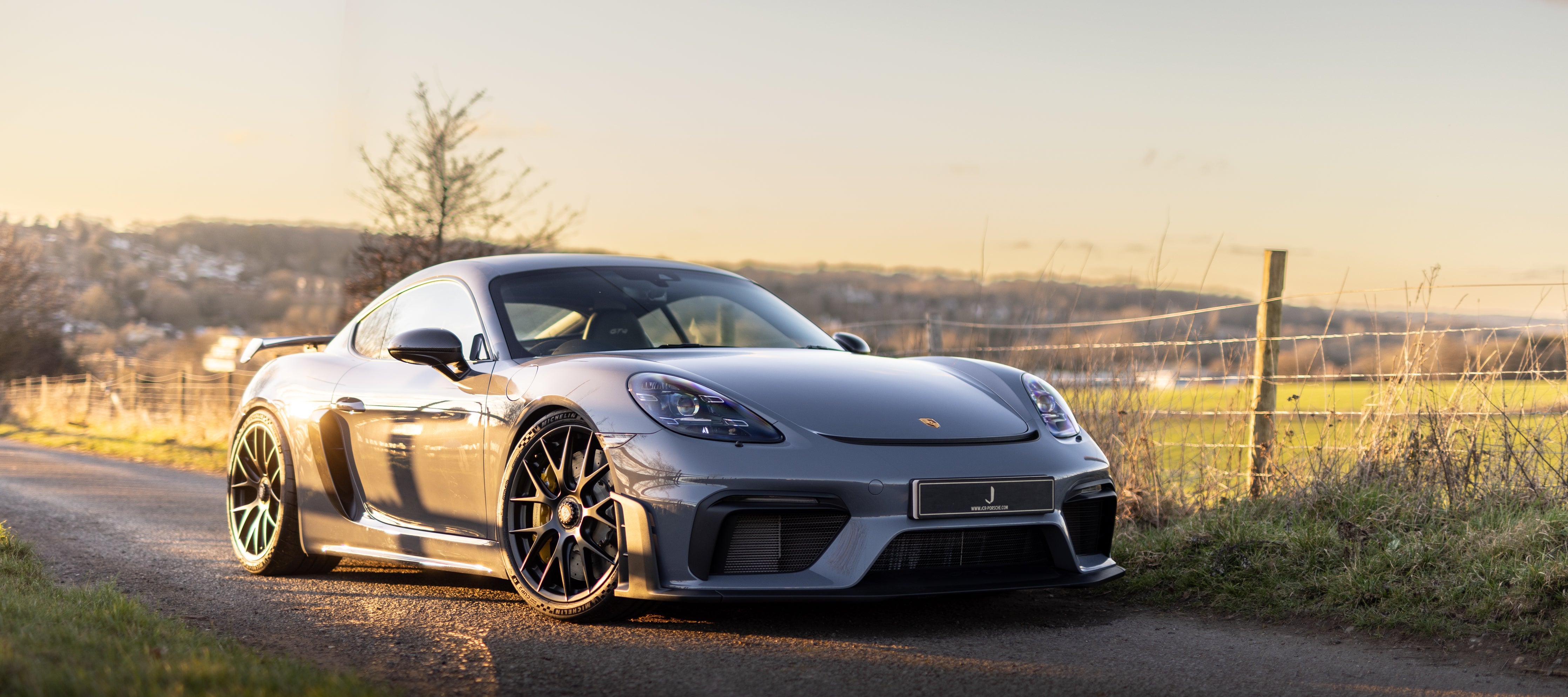 JCR 718 GT4 v2.0 PROJECT - INSTALMENT 05 (CENTRE LOCKS, MAGS & BRAKES)
This week we're bringing you our fifth instalment of project JCR 718 GT4 v2.0 where we will be focussing on converting the car to accept centre lock magnesium wheels and changing up the brake set up to Surface Transforms PCCB replacement discs.
Centre lock wheels on Porsche models are a little 'love it' or 'hate it' but we're certainly in the camp which find them to be more of an advantage than an annoyance. In part, due to the fact that we use the Hytorc Centre Lock Wheel Gun with such great success.
The conversion is relatively simple once you understand which parts are required, we will likely offer a kit of parts on our website including some JCR items to ensure a simple direct replacement kit for any owners who wish to go down the same path.
We opted to fully replace the bearing assembly which will allow quick and easy return to standard once it's time for the car to move on
In Episode 02 we installed the Manthey Racing PCCB pads, lines and Castrol SRF fluid and also mentioned that we will be offering some further upgrades for the factory PCCB disc in the future.
We've ran Surface Transforms discs and Pagid RSC1 pads on all our track builds, including JCR 718 GT4 v1.0 and have a great understanding of their advantages. Gathering data on this car is important and will serve as a great benchmark for performance whilst developing products to further optimise the factory PCCB set up.
We dusted off a set of ST discs we had in stock from a previous build and installed them to the car. This also helped us further understand any potential issues with fitment across the cars, especially 718 with centre locks installed.
Brake pad spec with the ST's will be no different than usual, Pagid RSC1 provide a safe, reliable and quiet road driving experience with fade free track driving. The perfect balance for owners who use their cars to drive to the track as well as lap all day!
We will be switching between various brake set ups throughout the year and will be sure to share any interesting findings!
One of the main reasons for going with the centre lock conversion on our car is to enable us to run the factory 718 GT4 RS magnesium wheels which offer a significant weight saving over even the lightest of aftermarket 5-lug options. Shockingly at a reasonably comparative cost too, once all things are considered.
For the finishing touch we opted for silver Porsche crests for the centre lock cap however we will offering our own design in the coming months.
We purchased two sets of wheels, one which we will run as our 'Dry' set and another for any wet weather running. For the dry set we will be running Michelin Pilot Sport Cup2R's. Undoubtedly the finest road legal track tyre there is.
For wet conditions and any long distance driving we will run our 'wet' wheels installed with Michelin Pilot Sport 4s tyres. Again, in our experience the highest performing tyre for cooler wet conditions.
We will be experimenting with wheels and tyres, mostly on the front axle throughout the 2023 season in order to unlock some extra speed from the car. As anyone with experience knows, the limiting factor for performance on this platform is the front end and how it works in conjunction with the McPherson rear, we have a few tricks up our sleeve to take care of this. (no, it's not an unwieldy understeer inducing rear wing)
As a small bonus we also treated the car to a set of direct replacement BMC air filters - Every little helps in this game.
Watch this space on the intake side of things, we're currently working on a design concept which could yield some interesting results... and feedback!
We're getting towards the end of our initial modifications to the JCR 718 GT4 v2.0 with only a few weeks remaining ahead of the final reveal where we will be taking the car out on track (March 18th) for its first track event of 2023.
I think we can all agree that the car is really starting to take shape, watch this space for more updates over the next couple of weeks
JC