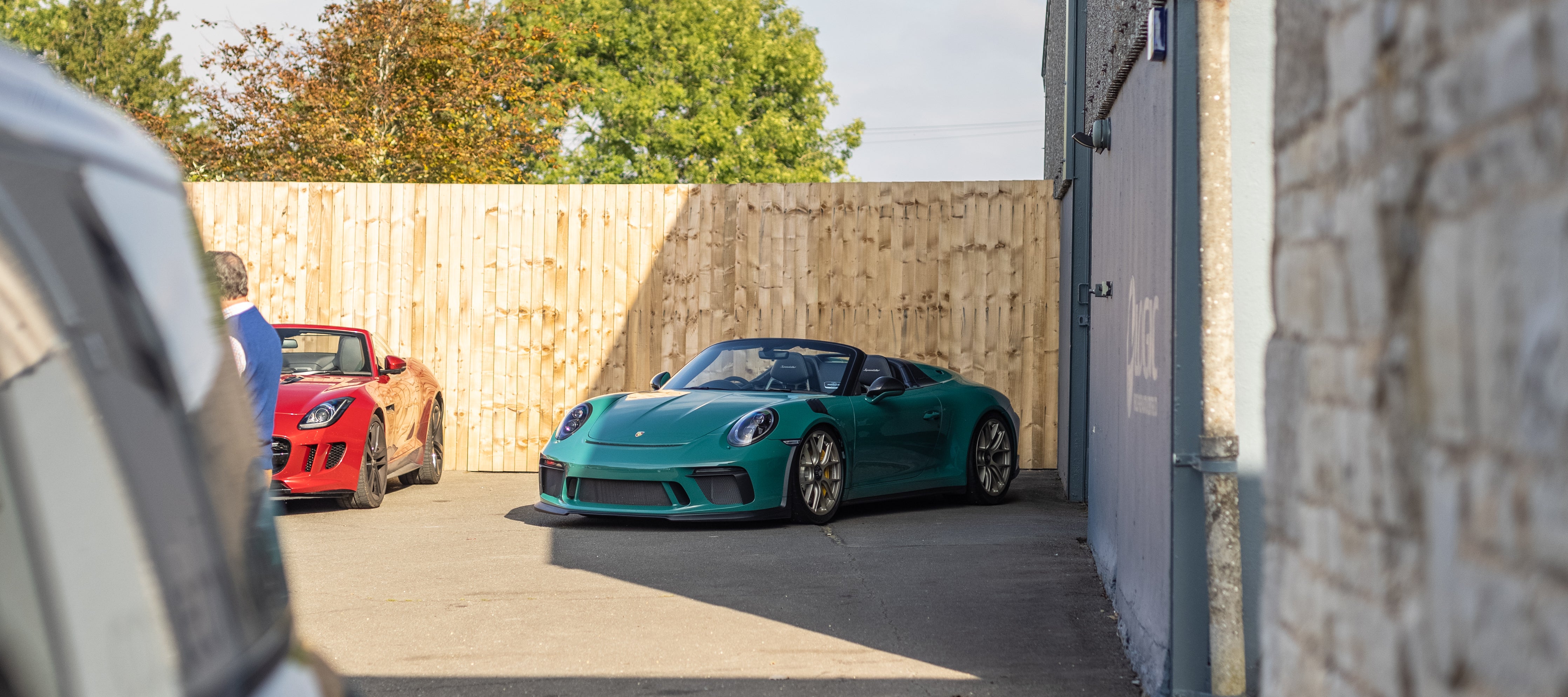 A PERFECT DAY WITH THE JCR SPEEDSTER - HENRY'S CAR BARN & C&M
The UK blessed us with a perfect Autumnal day a few weekends ago, blue skies, dry and only a slight chill in the air, the perfect day to dust off the JCR Speedster and enjoy some time outside with some like minded car enthusiasts.
We were invited down to Henry's Car Barn for their first ever Cars & Coffee morning. There was a great turn out, a real eclectic mix of supercars, retro classics and a few unicorns thrown in for good mix.
Working closely with Logic VPC, Henry's Car Barn offers car owners a unique service from collection, wash and safe and secure storage of their most prized possessions.
We then headed to Caffeine and Machine for some lunch only a few miles away from Henry's Car Barn. It's always so cool to witness just how much attention the Speedster gets in a public setting and we were lucky to get prime position right out front of the Emporium.
C&M have their own restaurant 'The Roadhouse' but also have mix of ever changing food vendors on site. The food options are delicious and this time around we went for the Korean Chicken & Rice bowl from 'Hope You're Hungry' .. Incredible!
It's important to make the most of these bright autumnal days here in the UK, especially ahead of our more challenging winters. Opportunities to enjoy the outdoors with our cars at this time of the year are rare so it was great to get the most out of our day visiting our friends at Henrys Car Barn, Logic VPC and C&M.
JC
Henry's Car Barn - https://www.henryscarbarn.co.uk
Logic VPC - www.logicvpc.com
Caffeine & Machine - https://caffeineandmachine.com