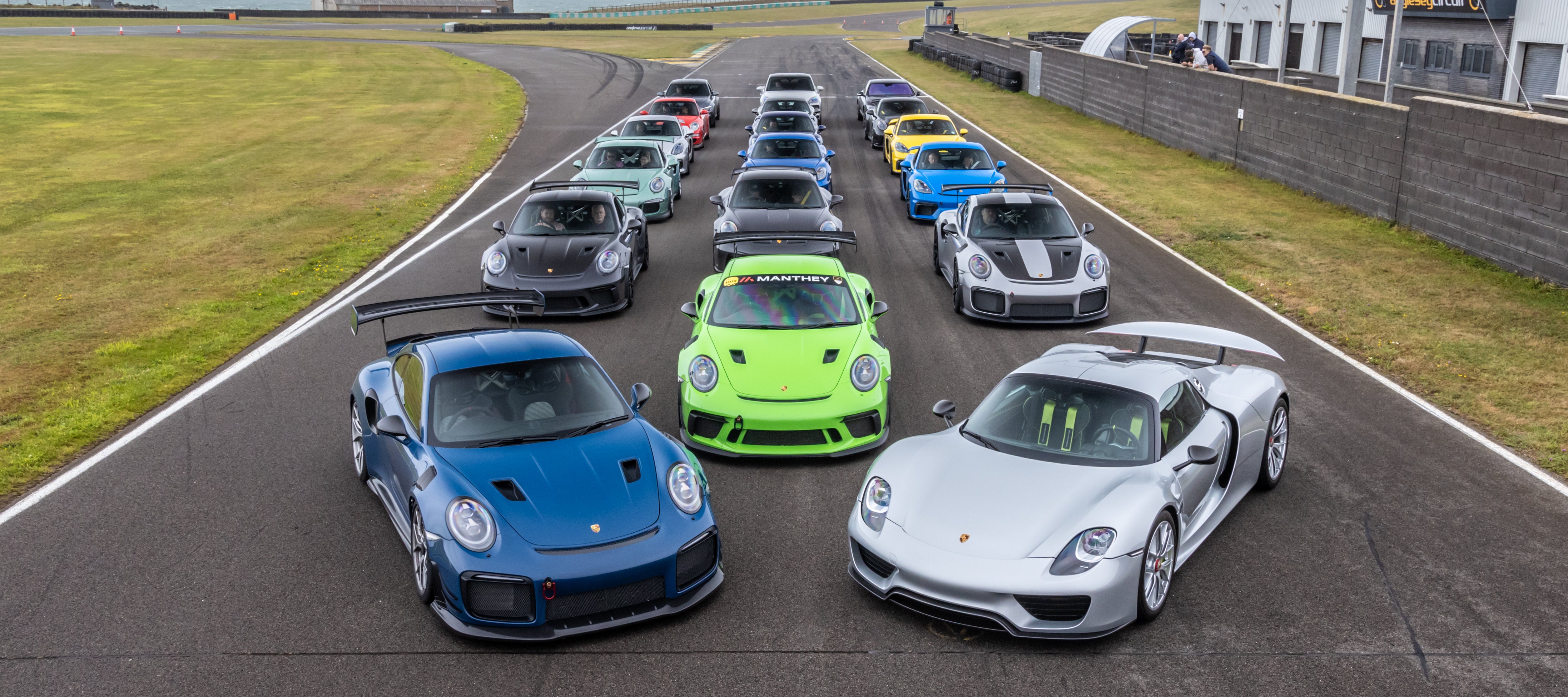 ANGLESEY CIRCUIT TAKEOVER
We've just got back to base after a fantastic few days in Anglesey for the first ever JCR exclusive Track Day.
The trip began on Monday (1st August) with the convoy starting at Caffeine&Machine then heading onto the Rhug Estate Farm Shop for a refreshments stop. The final leg of the journey took us on to the Oyster Catcher restaurant for dinner.
We had 10 cars for the convoy, taking in the incredible views and enjoying the flowing welsh roads made for a great lead up to the track day the following day.
CONVOY GALLERY
The track day itself was a great success, despite the 'lovely' British Summer weather. It was great to have so many customers join us for our event. This had to be one of the best sounding track events with almost every car featuring JCR products.
The plan was to have another crack at beating our existing lap record however the weather wasn't on side but that didn't take anything away from the enjoyment of the day for us and our customers.
ON TRACK ACTION
During the lunch break we headed out on track in one of our customers 918 Spyder to demo the sound of the brand new JCR 918 Spyder exhaust system which is set to launch very soon.
It's safe to say everyone at the day loved seeing and hearing the 918 in action with many comparing the sound to something you would expect to hear at LeMans and not at a track day in Wales. Exactly what we like to hear.
We then took the opportunity to get the JCR GT2RS MR out for some rolling shots alongside the 918 which made for some pretty epic images! We hope to add a 918 Spyder to the collection in the future, for now, the pictures will have to do.
DEMO RUN AND ROLLER IMAGES
All in all it was a fantastic few days in Wales and we can't wait to hold more events for our customers in the future.
A big thank you goes out to the following for helping make our first track day such a great success;
RMA - For ensuring the operations of the track ran so smoothly
JZM - For being on hand with technical support throughout the day
Bean & Bubble - For keeping us all refreshed and full of sugar
Triple B - For the most delicious lunch 
We look forward to sharing our YouTube video of the day with you soon.
Stay tuned for the new GT2RS Superlight Race Pipe and 918 Spyder exhaust systems, both of which will be launching very soon!
JC