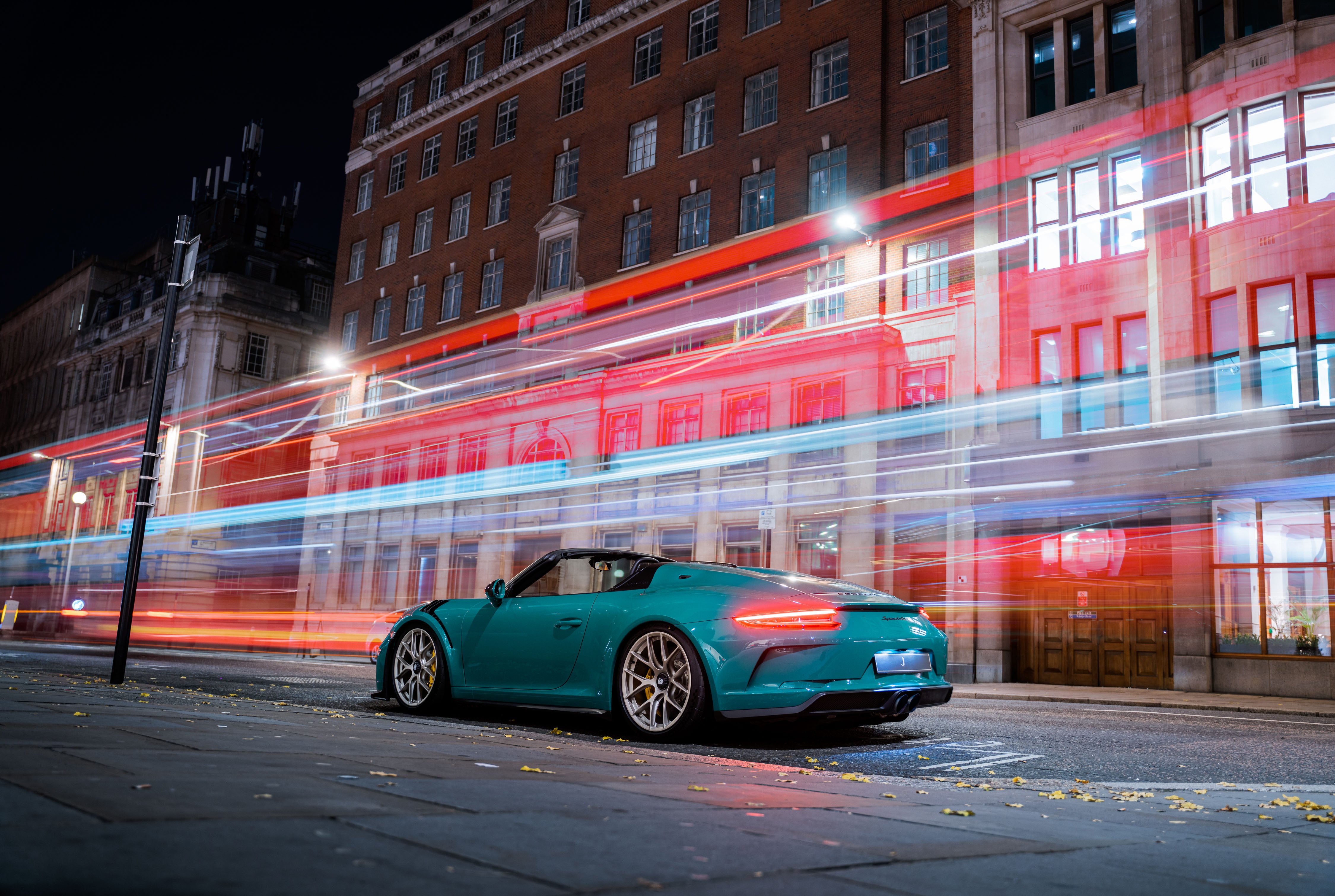 I've been a subscriber and keen follower of North Borders for many years so when we heard he was heading to the UK we just had to reach out to Mike to ask if he would be interested in shooting the JCR Speedster.
I particularly love the night photography that Mike captures so when he agreed to meet us at night in London for a shoot I was excited to see him work his magic first hand!
We first came across the North Borders YouTube channel after a friend of Mike purchased one of our Titanium Race Pipes and installed to his 991.1 GT3 RS. A awesome video dropped (linked below) documenting before and after the install and since then I always thought it would be great if there would be an opportunity to link up.
Mike was only in London for a few days so it was great to be able to schedule a shoot with him at such short notice.
We headed down to London in the Speedster and over the course of the night visited several locations that Mike had previously scoped out over the previous few days that he'd been in town. All of the locations worked extremely well to capture the character of the car and also left you in no doubt as to where the shoot took place.
We finished the night in an access tunnel which made for an includible location for one of my personal favourite images, the roller below...
The photo's that Mike captured are just incredible, the way in which he has captured the Smyrna Green, especially in low light conditions is just mind-blowing. Smyrna is an incredibly rich colour however it changes so much with the light that at night it can look quite washed out with a blue hue. Some of the detailed images below perfectly demonstrate this fantastic colour applied by the team at Logic VPC.
So, a huge thank you to Mike for his time and for all of the amazing shots. We've already loosely planned another shoot, next time at a little bit more of a familiar location for the JCR Speedster..
If you haven't already, head over to North Borders YouTube channel and check out some more of the content.
JC