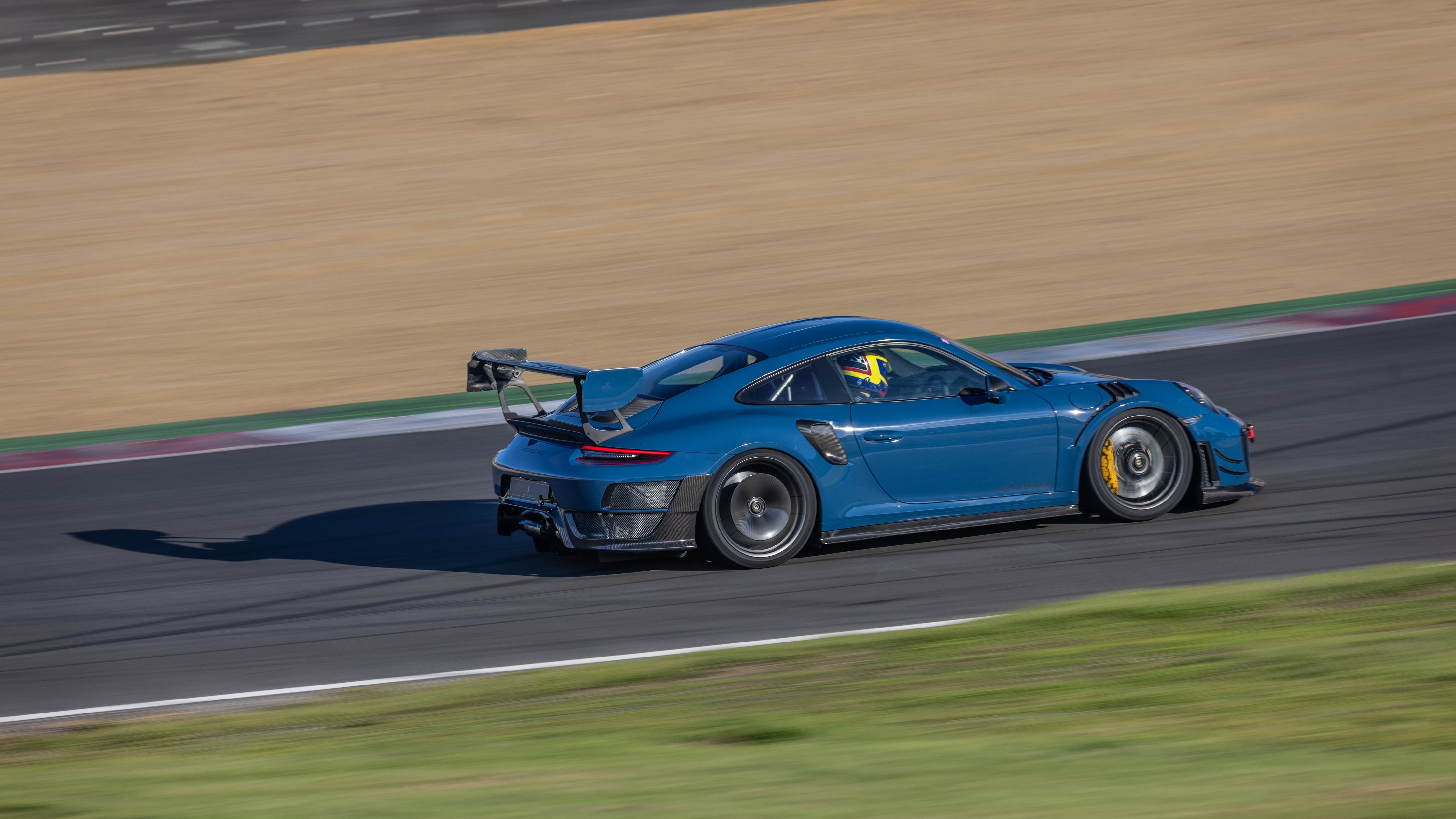 OUR LAST DAY AT BRANDS HATCH FOR 2022
Last week we enjoyed a some great weather at Brand Hatch GP circuit. This marked the last time we will visit Brands Hatch this year so we were especially keen to make the most of the day!
The main focus of the day was testing our new Inconel Race Pipe suitable for the GT2RS Club Sport in its quietest setting, race cats plus silencers. We also arranged exclusive time during the lunch break to shoot the car static on the track which always makes for some impressive images.
The last time we shot the car at brands the car had just recently undergone the Manthey Racing conversion and was still carrying its factory GT Silver paint job. The photos turned out amazing again and it was great to be able to compare the progression of the car in the photos from the summer to now. What do you think? 
Check out the full gallery below.
We also took the opportunity to capture some amazing content of RMA owner Leyton Clarkes 991.2 GT3 RS to be included as part of our customer spotlight series. If you've not already seen issue 01 of our customer spotlight series then go and check it out. We look forward to sharing Issue 02 with you very soon.
So, whats next for JCR as we head into the colder months here in the UK? Well, winter track time is still very important, it gives us some great opportunities to test our products in adverse weather conditions but as the track season comes to a close we can focus more attention on new product development. We have a bunch of very exciting products in various stages of development which we look forward to sharing more info on as they progress.
Over the next few weeks we'll be attending some more UK events such as the last Bicester Heritage Sunday Scramble in October and also looking forward to putting our GT2RS MR up against some of the fastest modified race cars in the UK at the upcoming UK Time Attack Championship round at Snetterton on 23rd October.
JC