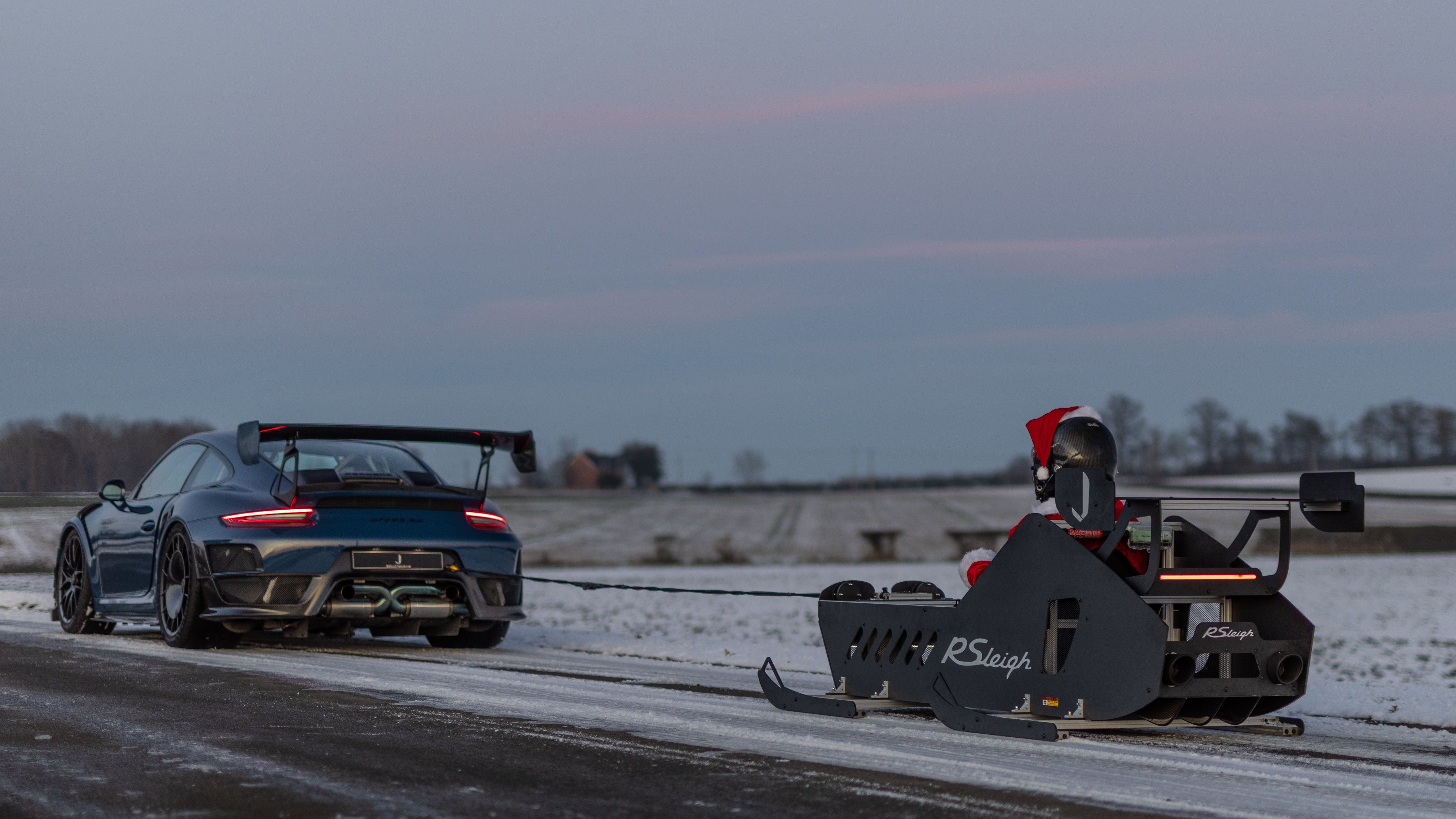 What started out as a "what if we pull a sleigh with the JCR GT2 RS MR" very quickly turned into a "let's build our own JCR sleigh and pull it with the JCR GT2 RS MR"
We don't like to do things half heartedly here at JCR.. So let us introduce you to the JCR RSleigh!!!!!
The JCR RSleigh features natural anodised Aluminium base extrusion for the chassis, CNC cut 6mm Richlite Slate body panels in mill finish with black stainless steel hardware and race mesh and is styled with inspiration from our very our 911 GT2RS MR
JCR Folding Tow Hook provides a solid tow point to be pulled from and our Billet Aluminium Shift Paddles finished in Red anodising along with a custom seat trimmed in OE Porsche Classic Pepita to finish off the look on the 'interior'
At the rear we have a pair of JCR Inconel Rolled Tips finished in black ceramic plus bespoke carbon fibre rear diffuser blades.

To ensure the RSleigh runs smoothly on all surfaces we manufactured a set of JCR Titanium Skid Plates and laser etched with the JCR logo. They certainly provide a nice light show at night!! 
The build is thanks to the extremely talented @guerillacast who took our concept and delivered this stunning piece!
You can check out more at www.GUERILLACAST.co.uk
CNC cut with @shapertools
Richlite @richlite
Surface Matter @surfacematter

Check out our YouTube short to see the sleigh in action here
Disclaimer - please don't pull a sleigh with your car at home. This was done under a controlled, safe and private setting with professional drivers and safety procedures in place.