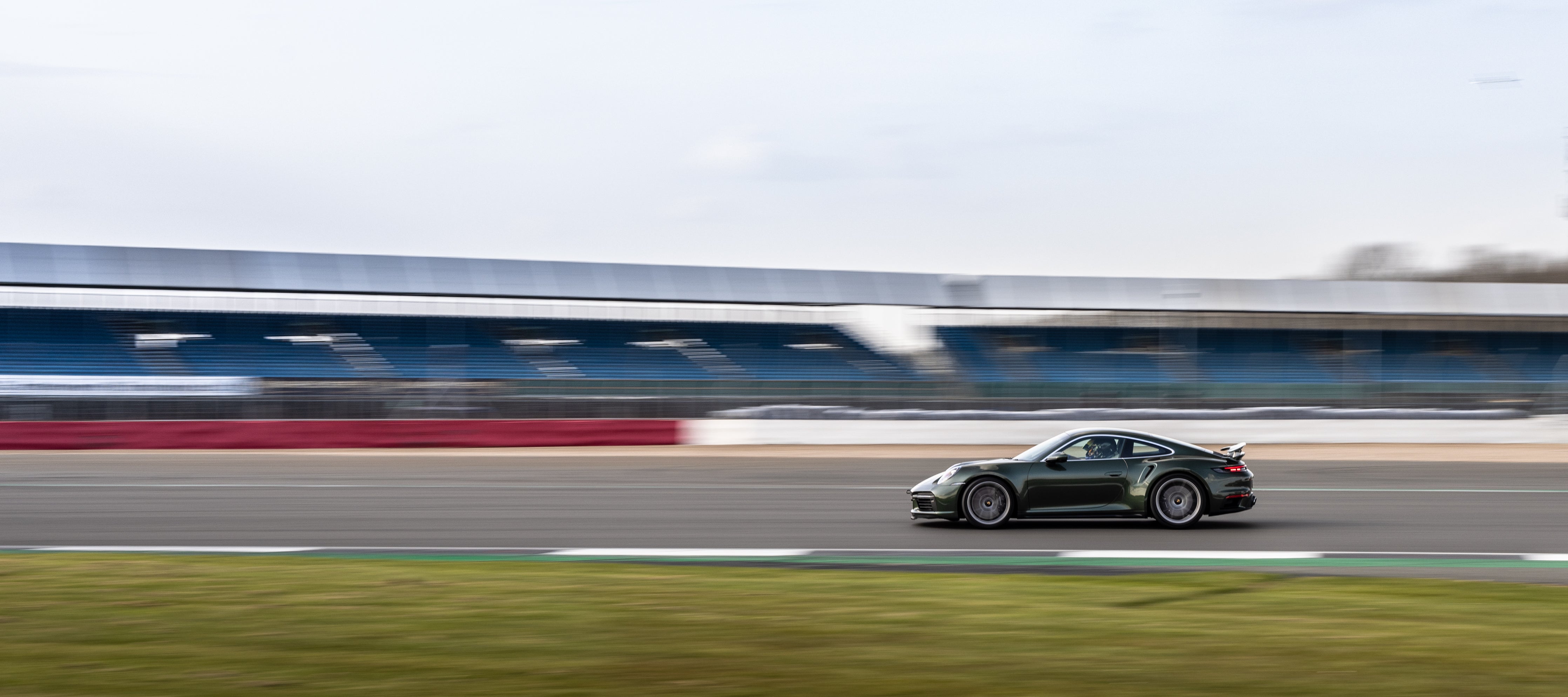 SILVERSTONE DOUBLE HEADER
Blue skies, 16 degrees and two days at Silverstone Circuit with the JCR 992 Turbo S.. What more could you want?
Last week we took to Silverstone's GP Circuit for two consecutive days with the JCR 992 Turbo S. On Tuesday we arrived at the track for our first Silverstone Track Day of the year to be followed by our first exclusive BRDC Members track day on the Wednesday.
The aim of the back to back Silverstone days was to capture some amazing content of the JCR 992 Turbo S in its current set-up, baseline and test some new product development parts plus also put a new and exciting product through its paces which JCR will be stocking soon. More to come on that one.
Prior to the event the JCR Turbo S had our Inconel Cat Deletes and Titanium Valved Centre installed but throughout the two days we tested a number of new set ups including a pair of completely new products which we will be launching soon after a very successful track test.
Both days were very productive and also a lot of fun however no days beat an exclusive BRDC day. These days are exclusive to BRDC Members and their guests and as a proud BRDC Member it's such a huge privilege to attend these privately planned days and also bring along some guests along with us too.
It was great to have some of the JZM Porsche team come along with their 991.2 GT3 RS MR which has a number of JCR products installed too including our Inconel Race Manifolds and Titanium Race Exhaust.
It was also great to see so many JCR products installed on various cars over the two days. All being enjoyed as intend!
Over the two days we also experimented with some alternative tyre specifications and sizes gathering data from each set. This information is invaluable and gives us a huge advantage when advising customers on which direction is best suited for their needs. We invest heavily in testing and development and truly believe it's a essential ingredient to the success of our products.
As always it was great to be at the track and also speak to so many people about JCR and their cars. Next up were back for another double header, this time it's back at Silverstone and the GP circuit followed immediately by RMA's Donington GP day.
We can't wait to get back out there soon!
JC