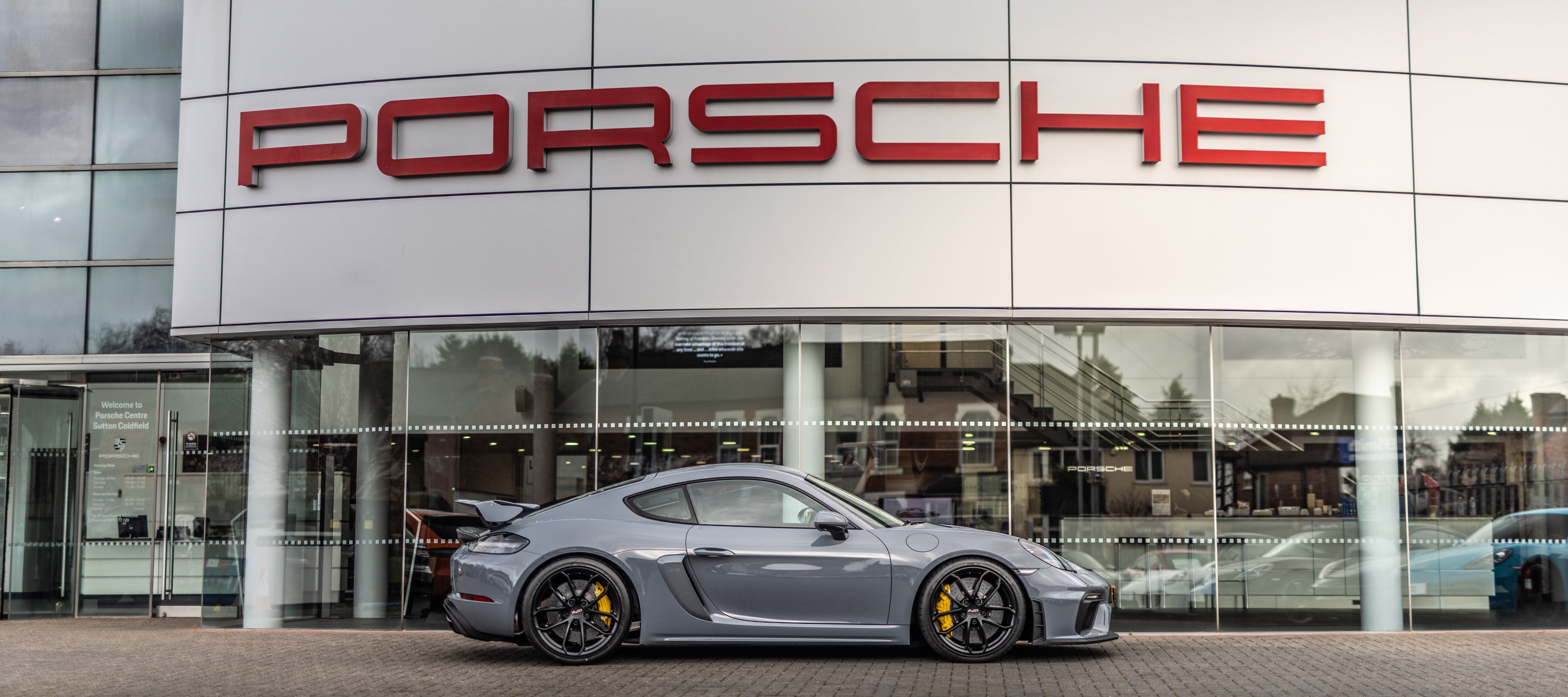 STARTING THE YEAR WITH ANOTHER NEW ADDITION TO THE JCR FLEET
When we said that 2023 is going to be bigger and better than 2022 we weren't messing around.
We're super excited to have picked up our latest JCR project car - The JCR 718 GT4 v2.0 a PDK 718 GT4 finished in Arctic Grey.
Since the first JCR 718 GT4 left us we have been working on some great new ideas and having another 718 GT4 in our fleet will allow us to complete development and deliver a bunch of new and exiting products for this fantastic platform.
Every Sunday for the next 8 weeks we will be sharing the build progress on our blog and social media channels until we launch the car at our first Track event on 18th March.
Follow us on instagram and Facebook to keep up-to-date with the weekly updates as we put the JCR touch on the latest acquisition.
As ever, impeccable service from start to finish by the team at Porsche Centre Sutton Coldfield and Dynasty Partners.