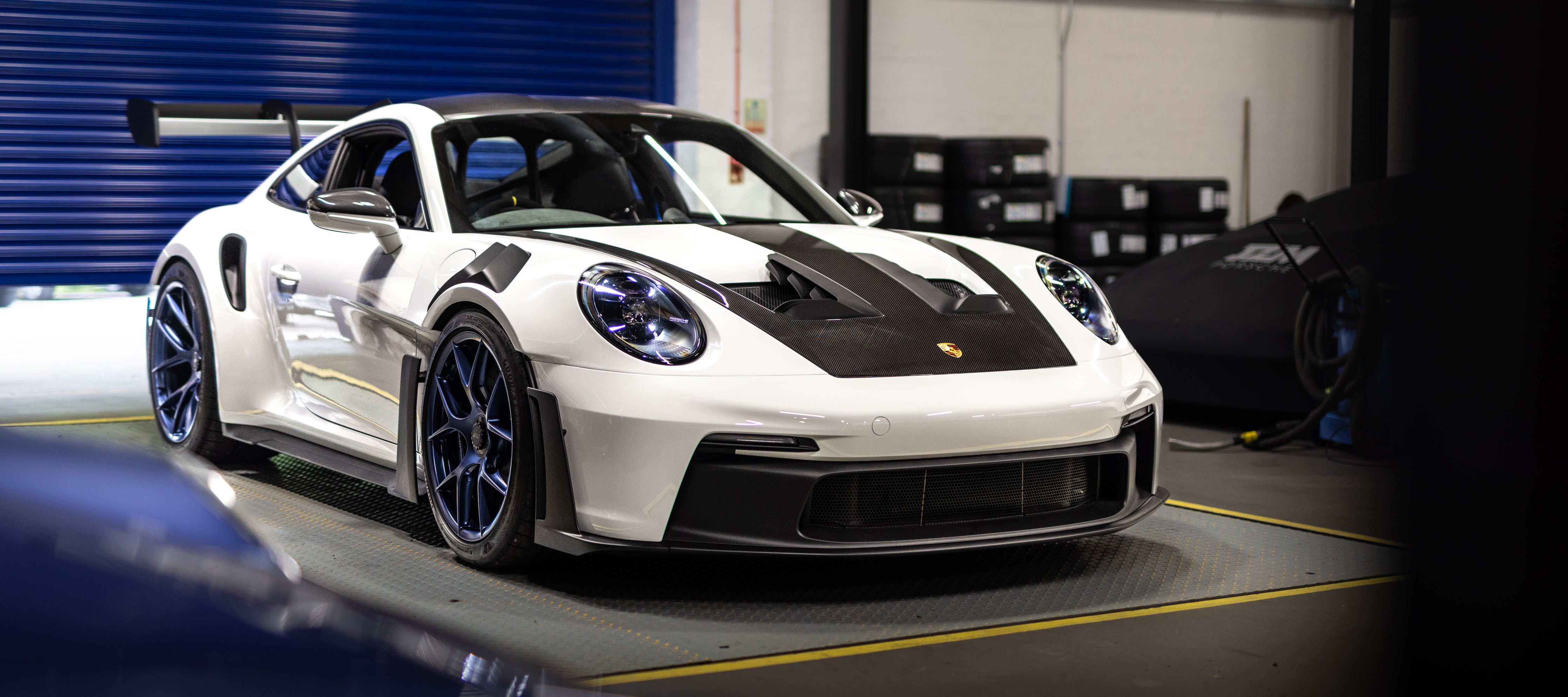 992 GT3 RS JCR TITANIUM RACEPIPE (VALVED) INSTALL
We've been super busy as of late working on a ton of new products, many of which are getting seriously close to the point where we can share more information and begin our verification testing.
One product which we've been itching to sign off on is our Titanium Race Pipe installed on the brand new, mighty 992 GT3 RS. This week we had an opportunity to do just that on one of our customers stunning new arrivals.
Whilst we're 99.9% confident that the fitment is the same as the 992 GT3 there's no replacement for being totally sure so we set off down to JZM Porsche to get along with the installation of our Titanium Valved Race Pipe & Titanium Megaphone Tips (Black Coated)
Before we got started on the exhaust we installed one of our Titanium Folding Tow Hooks (Black) - Super easy fit and nice to also confirm that there's no issues with fitment on the 992 GT3 RS model too.
The customer wasn't 100% sure which tip option to go along with, initially setting sights on the more factory look Inconel Rolled option with Black Coatings for the OEM+ look. However, once we test fitted both options the choice was made to go along with our Titanium Megaphone Tips with Black Coatings. We think this tip option is a perfect fit for the aggressive motorsport look of the 992 GT3 RS.
Install was a breeze, nothing to note and no differences to the 992 GT3, as expected. No need for a valve learn (something which is often required when installing aftermarket exhausts with electronic valve motors) and no engine lights. A true direct replacement for the OEM rear silencer assembly.
The sound is perfect, quiet when you want it to be and sounds just as it should from the factory once the valves open. The valves are operated utilising the factory exhaust button and mode switches, no additional valve controllers required.
Check out the video here
Thanks again to JZM for the assistance and congratulations to our customer for this stunning example!
JC