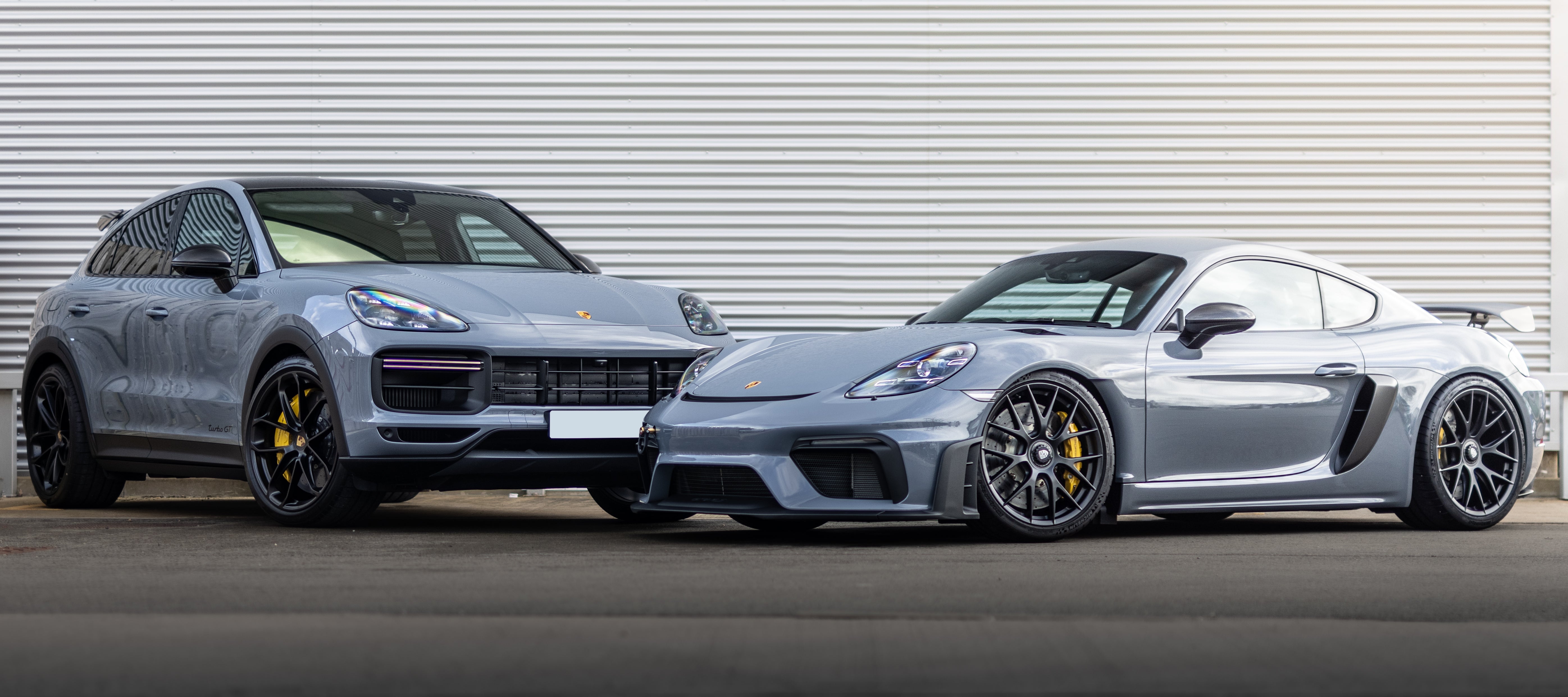 A NEW JCR CAR HITS THE GARAGE...
Another exciting addition hit the garage recently, please welcome along the JCR Cayenne Turbo GT!
As the eagle-eyed amongst you may have noticed, this car is in an (almost) identical specification to our 718 GT4. Finished in Arctic Grey, with satin black wheels, yellow PCCB calipers, silver stitching and white dials; we think they make the perfect pair, maybe even the perfect two car garage?
You might remember that we took ownership of a Chromite Black Metallic Porsche Cayenne Turbo S E-Hybrid in January. The car served as a brilliant test bed for a number of products and now with our stunning Arctic Grey Porsche Cayenne Turbo GT in the garage we will also be able to test a number of new development parts on this platform which brings us another step closer to release. As great as the Turbo S E-Hybrid was, we are loving the Turbo GT so far and can't wait to get out in it a lot more, including on track!

For our UK based customers, if you're in the market for a spectacular Porsche Cayenne Turbo S E-Hybrid with very low mileage then our friends at Porsche Sutton Coldfield are looking after the sale. Head over to their site to check out the full details and get your hands on a brilliant car.
FOR SALE - PORSCHE CAYENNE TURBO S E-HYBRID

In the meantime, we have so many exciting plans for the new Cayenne Turbo GT and look forward to sharing some of the new JCR upgrades with you soon.