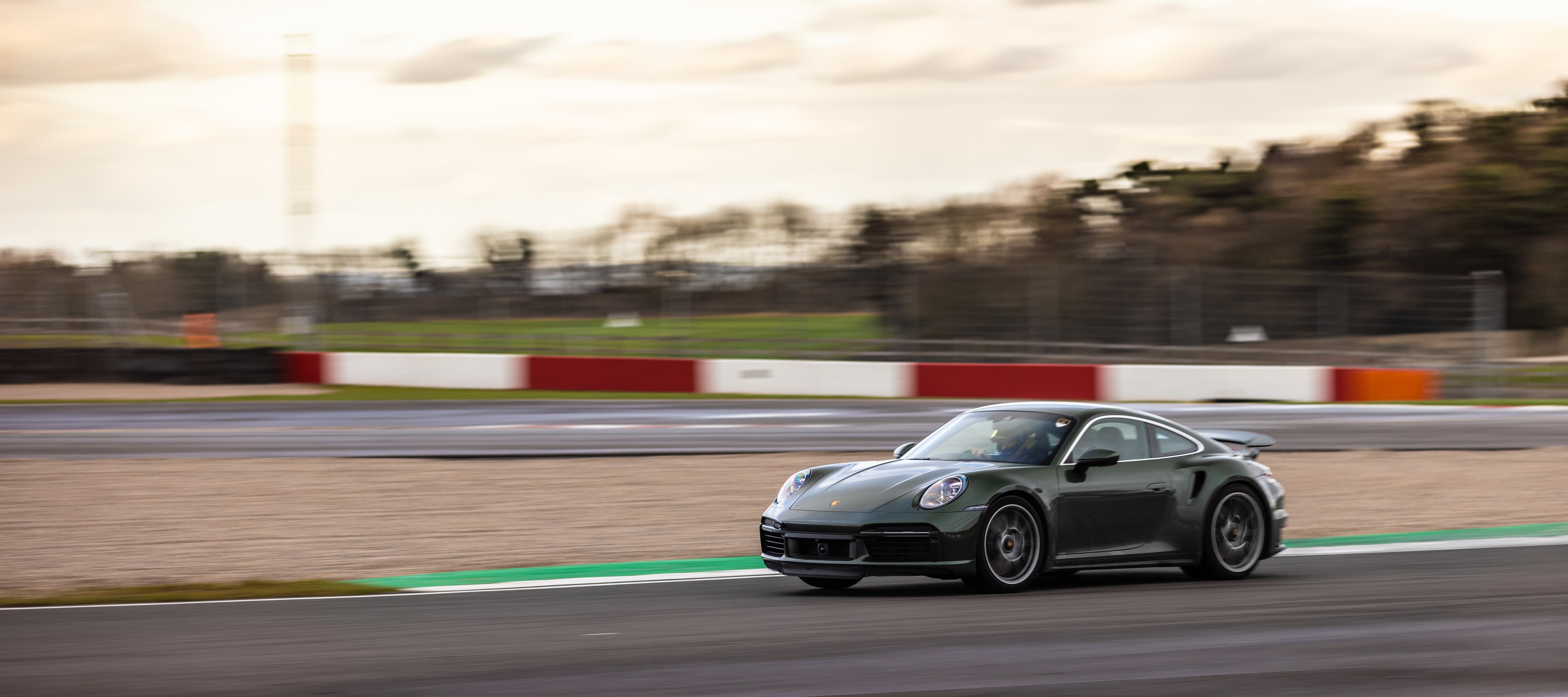 After what feels like forever, we finally found ourselves back at the track for the first of many RMA Track Days for 2022.
Not only were we excited about being back at the track but it was also our first day with the JCR 992 Turbo S and what a day it was.
We decided to make the most of two events so close together and turned the week into a bit of a road trip starting with RMA's Donington Park GP Track day on the Wednesday, a leisurely drive down to Norwich on the Thursday prepped and ready for a great day at Snetterton with RMA again on the Friday!
We haven't had the JCR 992 Turbo S for long but we have had chance to already make some small modifications including optimising the factory suspension alignment, swapping out the factory tyres for Michelin Cup2 (N2) in 265/325 sizing along with a set of our Inconel Cat Deletes.
Track days are a great opportunity to enjoy our cars on track and catch up with customers and friends most importantly they're also absolutely key in the development of the vast majority of our product range.
With the new JCR 992 Turbo S we're very excited to get started on a two year development plan which will bring to life some amazing new JCR products for this platform.
JCR are a proud RMA Premium Member again for 2022 so if you're planning on coming along to any of the RMA days during 2022 please pop by the garage with any questions or to check out our latest project.
We will be uploading live on our Instagram stories with our garage number to help make it easier for you to find us at each event.
Donington was a great first day back after a long winters break, we spent a lot of time catching up with people and also getting to grips with the Turbo on track for the first ever time.
We have  quite a few Donington Park GP days during the 2022 season so it's going to make for a perfect opportunity for us to measure real world improvements as we make changes and add some of our latest development parts to the car throughout the year.
Waking up early on the Friday morning for Snetterton we'd been blessed with some pretty incredible weather, especially for February!
We hadn't made any further changes to the car between Donington and Snetterton but the new mix of corners did enable us to get a much better understanding of the car under different circumstances and make a detailed plan for changes which will be implemented prior to our next day out on track at Brands Hatch Indy Circuit on 24th of this month.
One of our customers came along and decided to install their new Titanium Silenced Centre Bypass and Titanium Megaphone Tips in the garage during the lunch break! Needless to say the improvement in sound after lunch certainly turned some heads!!
We look forward to updating you on how the JCR 992 Turbo S is coming along and some more exciting new additions very soon.
Thanks to RMA as always for putting together a fantastic calendar of days. Next stop Brands Hatch Indy.
See you at the Track.
JC
 DONINGTON 09.02.22
SNETTERTON 11.02.22