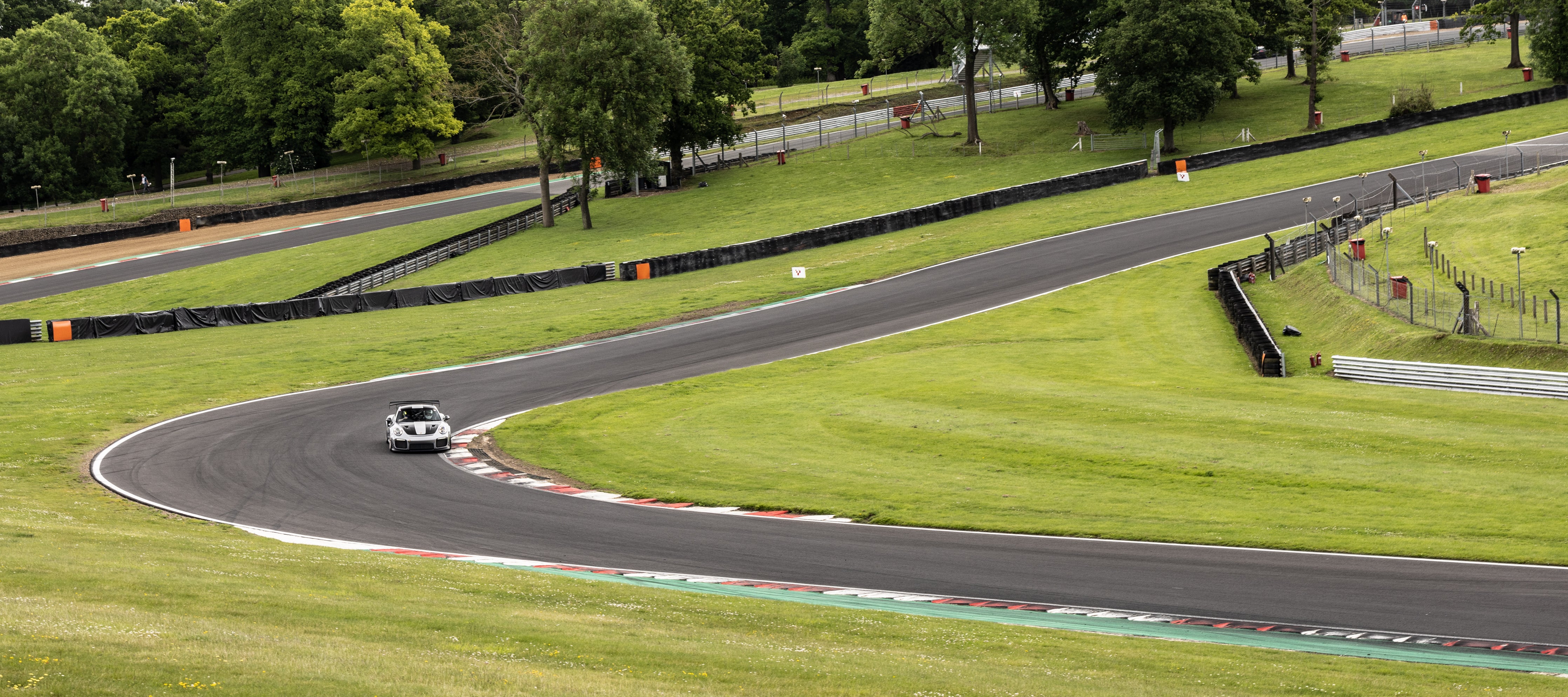 From what started out as a perfect British summers day the good old British weather soon took a turn for the worst which ultimately resulted in no chance of a run at the Production Car Lap Record. We did however have a fantastic day collating some amazing content of the car including some exclusive track time in the lunch break for a photo shoot.
To say the track was full is a bit of an understatement. It's always so nice to see a paddock full of amazing cars and everyone enjoying them how they should be enjoyed. One of the main selling points for us with RMA Track Day's is that we're automatically allocated a garage allowing us our own space for any car upgrades, wheel changes and general jobs throughout the day.
With regards to the car set up, we haven't changed anything since Anglesey and Silverstone last week. We do however, have some exciting plans to switch the car up some more over the next few weeks so we can't wait to update you on those plans soon. 
Brands Hatch has definitely got to be in my top 3 UK circuits, in fact I'd position it 2nd after Silverstone GP circuit. The mix of corners and high speed sections through the tree's gives off strong Nurburgring vibes and makes for some amazing track shots.
Another bonus of the day was organising to have exclusive use of the circuit in the lunch break to do some still images of the car which turned out pretty amazing! This is obviously a rare opportunity to be able to physically get onto the track with a car so one we took full advantage of and again are very grateful to the very accommodating circuit management team at Brands Hatch to help us get this arranged.
If there's anywhere specific you would like to see us visit with the JCR GT2RS MR then please let us know, we will always do our best to deliver.
Next up it's a a quick overnight clean and freshen up as we head to Silverstone tomorrow with the aim of a new Production Car Lap Record. Traffic is always a challenge so we'll have to see if the opportunity comes but if it does we're confident the time is in the car.
Thank you to RMA for organising another great track day.
Check out our full gallery from the day here: