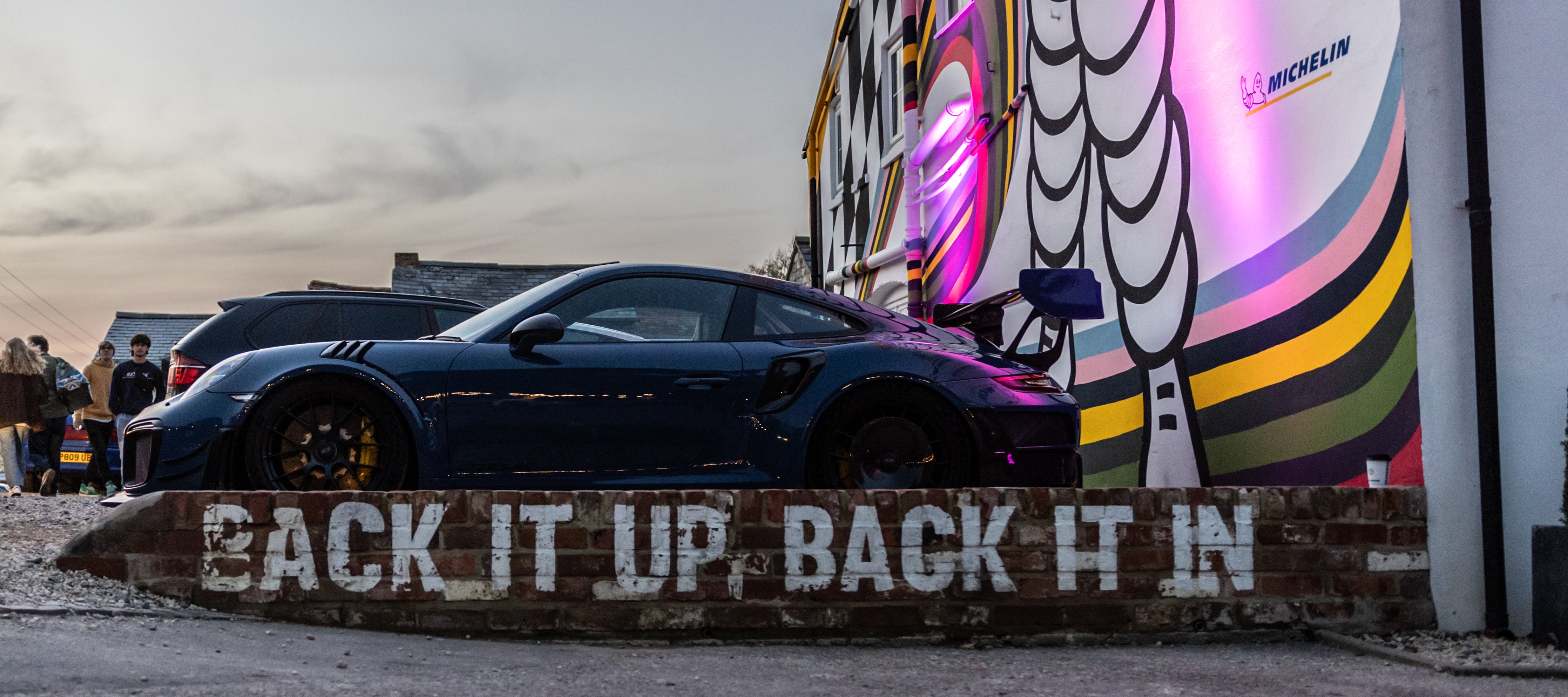 CAFFEINE & MACHINE TURNS FOUR!
It was birthday week at Caffeine & Machine and we brought along the team and the JCR GT2RS MR for a night in the yard for ACAS (air cooled appreciation society) x Singer event
What is Caffeine & Machine?
Caffeine&Machine exists, first and foremost, as a brand that caters to everyone with a love for things that move. C&M seek to break down barriers, encourage conversation and discovery, and above all else, worship at the altar of the #cultofmachine – the amazing community that they've built up and that continues to grow every day. Their physical spaces are designed to be all things to all people – coffee house, pub, art gallery, roadside diner, clothing boutique – but beyond all that, simply a place to go, a thing to experience, a community to become part of.
Find out more about Caffeine & Machine 
We're very fortunate to not only be based pretty locally to C&M but we've also been good friends of the owner, Phil for quite some time. We try and get along to C&M regularly and we're also members of the 313Club which hold regular events and meet up's for like-minded enthusiasts.
Last week C&M celebrated their fourth birthday with a full week packed with themed events. On the Wednesday (26th) C&M held the ACAS x Singer evening, perfect to take the JCR GT2RS MR along to. It was a great evening packed with beautiful classic and modern Porsches!
We dropped off the JCR GT2RS MR down to C&M earlier in the day to capture some images ahead of the event that evening. Check out the awesome shots we got of the car in the full gallery below.
We were happy to hear every night C&M held last week to celebrate their fourth birthday was a complete sell out and a great success! 
JC