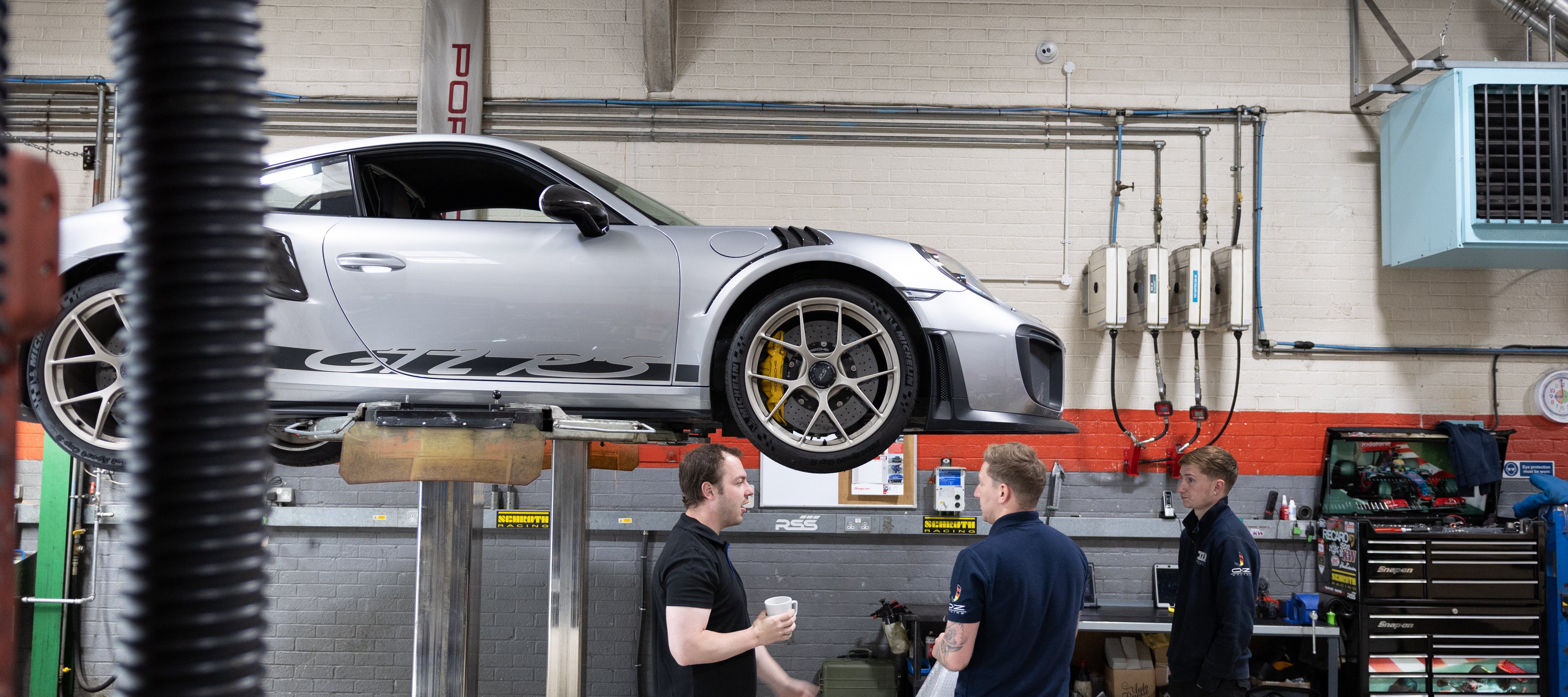 JCR GT2 RS / MANTHEY PERFORMANCE KIT INSTALL - DAY 1
After a quick running / data gathering trip to Spa Francorchamps circuit the JCR GT2 RS has arrived at JZM for the next few days to have a pretty serious glow up thanks to the Manthey Performance Kit.
Check out our Spa trip gallery here
We will be documenting the full installation process throughout. This is one of the first of many exciting plans we have of this car to really give it the full JCR treatment.
We are thrilled to be working on this install together with our long standing friends and JCR resellers, JZM. They're arguably one of the best in the business and are lovers of all things Porsche just like us here at JCR.
One of the very first steps was to send off the new Carbon Fibre boot lid to the paint shop to be colour matched to the cars factory GT Silver paint. Below you can see the OEM GT2 RS item together with the Manthey Racing component
The car then went up on the ramp and the team got started. First up the wheels and factory suspension was removed and the Manthey Racing KW suspension kit was installed onto the JCR GT2 RS.
JZM then moved onto installing the Manthey Racing brake pads and braided lines
We also took the opportunity along with a thorough bleed to fully replace the fluid with a high temp motorsport formula.
We also did a test fit of the Gt2 RS Club Sport rear bumper... keep your eyes peeled for this one!
Head over to our day 1 instagram reel to see the process in even more detail.
Day 2 will focus on the underfloor aero and preparation of the chassis for the huge carbon fibre Manthey Racing wing to be installed.
JC
Find out more about JZM here.
Want a Manthey kit or any questions? Get in touch with us.