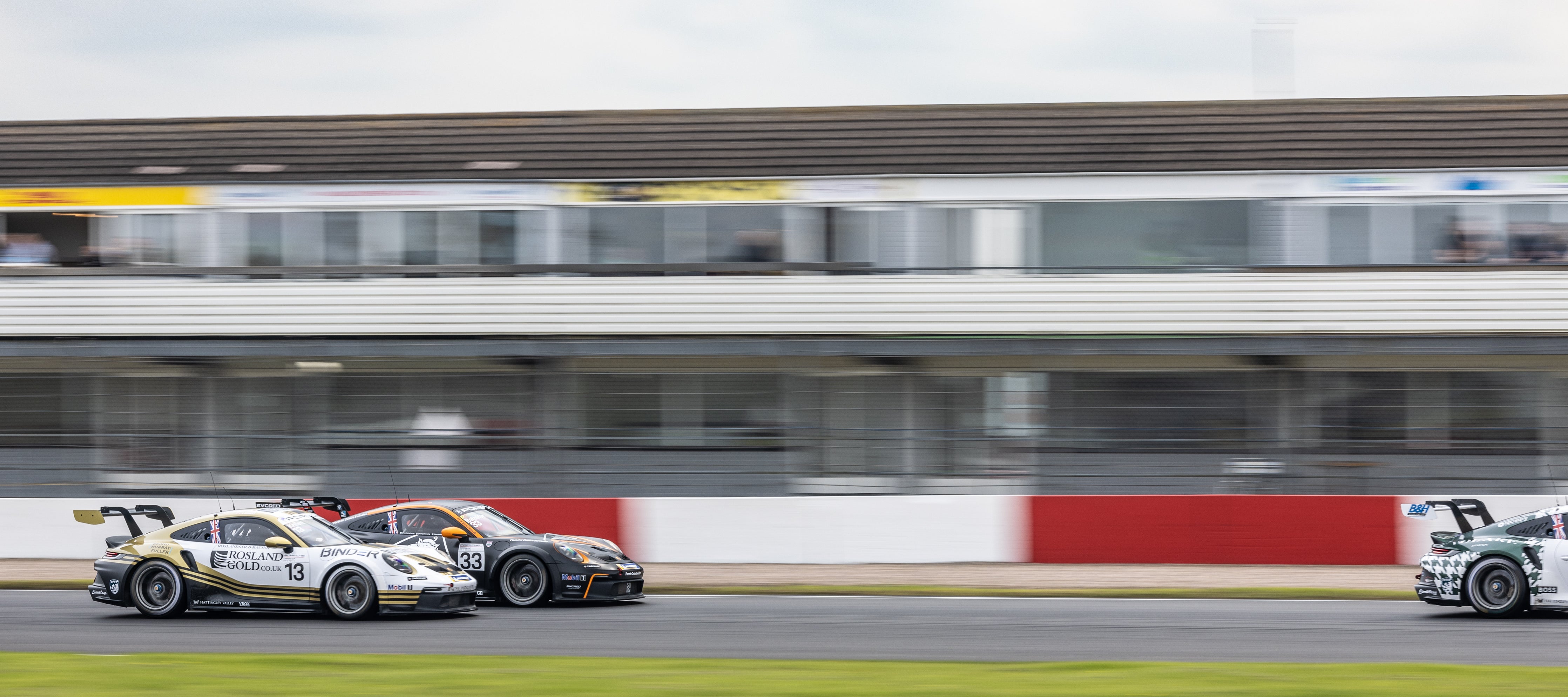 PORSCHE CARRERA CUP ROUND ONE
Thank you to Porsche Sutton Coldfield for inviting us to the opening round of the Porsche Carrera Cup UK Championship and support races at Donington Park over the weekend.
It was great to head down to the track and be a spectator for a change. We really enjoyed the livery on the number 12 718 GT4 Clubsport. Designed by the team @carrara_design & @oilstainlab. Reminds us of our 991 Speedster!
We thoroughly enjoyed being at the track watching some live racing and look forward to following the championship closely throughout the rest of the season.
Congratulations to;
RACE ONE

Pro
P1 - Robert De Haan (Richardson Racing)
P2 - Adam Smalley (Duckhams Yuasa Racing with Team Parker)
P3 - Gus Burton (Rosland Gold by Century Motorsport)
Pro-Am
P1 - Max Bird (Team Redline Racing)
P2 - Angus Whiteside (Century Motorsport)
P3 - Ross Wylie (Team Redline Racing)

Am
P1 - Justin Sherwood (Parker Classic Works)
P2 - David Fairbrother (Toro Verde GT)
P3 - David Stirling (Redline Racing)
RACE TWO

Pro
P1 - Adam Smalley (Duckhams Yuasa Racing with Team Parker)
P2 - Gus Burton (Rosland Gold by Century Motorsport)
P3 - Matthew Graham (Redline Racing)

Pro-Am
P1 - Max Bird (Team Redline Racing)
P2 - Ryan Ratcliffe (Team Parker Racing)
P3 - Angus Whiteside (Century Motorsport)

Am
P1 - Justin Sherwood (Parker Classic Works)
P2 - David Fairbrother (Toro Verde GT)