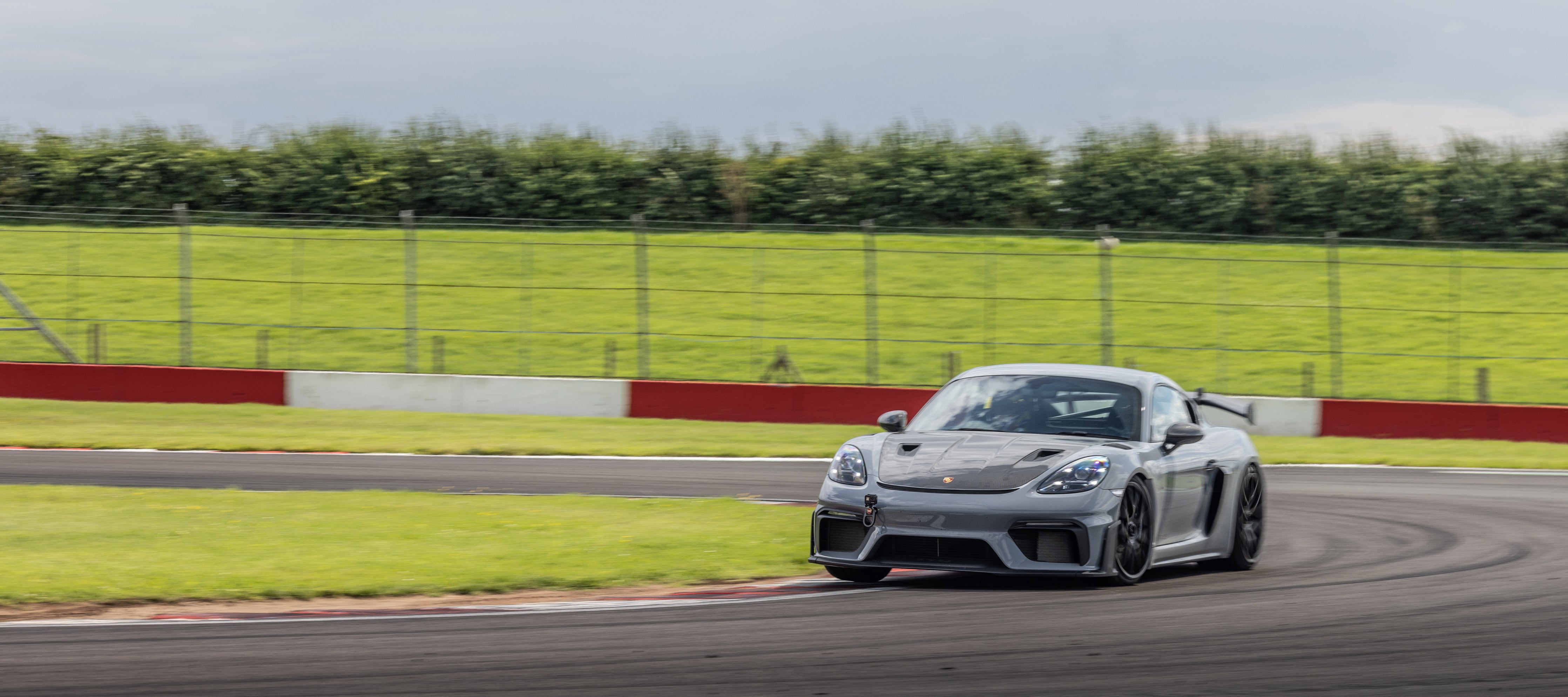 PORSCHE SUTTON COLDFIELDS EXCLUSIVE TRACK DAY ROUND TWO
Donington Park GP Circuit, no noise restrictions and a mostly dry weather forecast. You bet we were there.
This one has been in the calendar for a while now and finally the day came along where we joined the team from Porsche Centre Sutton Coldfield, friends and their lovely customers for an exclusive track day around the Donington Park GP circuit.
Last time we were out on track with the team from Porsche Sutton Coldfield we managed to set a production car lap record in our fantastic GT2RS MR. Check out the video here -
Lap times weren't the target for this track day, this time around we were focussing on exhaust development on our very own 718 GT4 RS plus final track testing our production spec 992 GT3 / RS Inconel Race Manifolds.
Our first session of the day was a fast one, rolling out of the pit lane on a fresh set of Cup 2R's felt like the perfect way to start the morning.
After a few clear laps under our belt, the Cup 2R's dropped out of their maximum peak performance and it was time to head back into the pits to let the car and tyres cool down. This session served as a brilliant comparison to our 718 GT4, it certainly highlights that the work completed on the 718 GT4 dramatically narrows the gap in performance between the two models.
With many JCR-equipped vehicles on the track day, our media team was busy capturing all of the Porsche Sutton customer's lovely machinery all day. This included; our very own 911 Dakar (more on this later in the blog), the famous Verde Benchesca 991.1 GT3RS owned by a close friend and last but not least, a stunning 992 GT3RS freshly equipped with a whole host of our development parts. 
After an awesome morning of running, we were ready for an afternoon of more dry laps around this fantastic circuit. That didn't happen, however. It rained, a lot! 
Not a problem for us, though. Now, we could have installed our wet weather tyre set up (Michelin Pilot Sport 4s) but we decided there was another option which might yield some more dramatic results. Bring on the JCR Dakar.
The standing water and torrential rain were no match for the wobbly tyres and 4-wheel drive of the Dakar. It's safe to say that those few laps in the car were some of the most fun we've had in a car in a long time. The balance of the Dakar is something else, Porsche really knocked this one out the park. It has to be one of the most entertaining cars to drive right out the box but with our subtle modifications this car is just elevated to another level.
Take a look at our full image gallery down below. We'll see you again next week where we will have done even more runway testing!