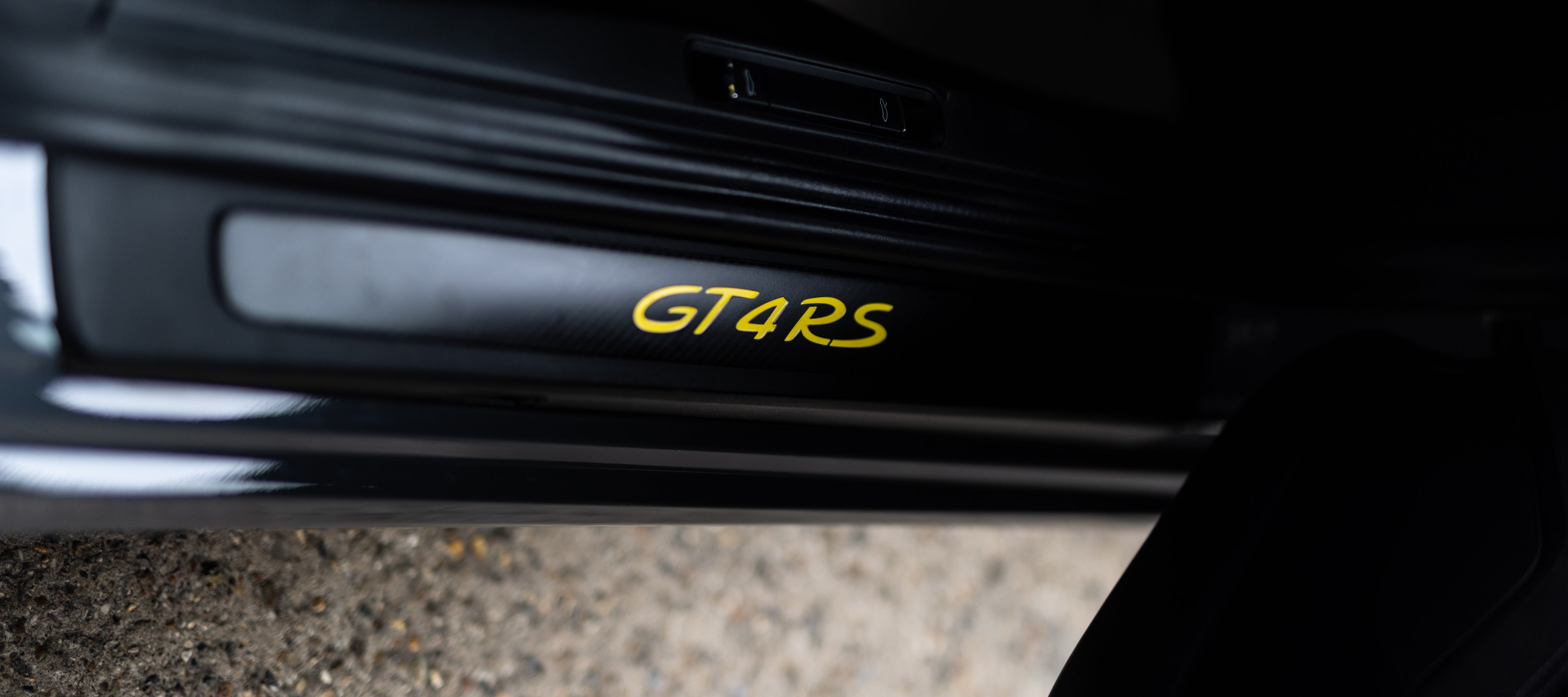 SAME BUT DIFFERENT? JCR 718 GT4 RS
Although it was always the plan and we've dropped a few hints along the way during our 718 GT4 v2.0 build we've managed to keep this car a little under wraps!
We thought today was the perfect time to release our new 718 GT4 RS which will be our latest greatest development car where we continue our work from the 718 GT4 v2.0 build into the ultimate 718!
We know it might look very similar to our current GT4, especially with the range of RS modifications installed. However, this is an entirely different beast with its 992 GT3 derived 4.0L engine and that rather special Carbon Fibre intake system.
We absolutely love the 718 platform, the playfulness at the limit on track mixed with fun factor on the road makes for one of the most impressive modern-day Porsches that we've had the pleasure of driving. We couldn't wait to start making the usual JCR changes as soon as the car arrived.
Aside from driving into the JZM Porsche workshop, this car has barely turned a wheel before we had replaced the heavy OEM rear silencer with our Titanium Race Pipe (Non-valved - Non Silenced) along with a set of our Titanium Weissach Tips.
You can check out our full range of Titanium Race Pipes suitable for the 718 GT4 RS and Spyder RS HERE.
We're absolutely over the moon with how this system transforms the experience of this car. A healthy and useful bump in performance along with significant weight savings and finally you can now hear the exhaust note in harmony with that infamous intake noise from inside the cabin.
After capturing some nice film of the transformation from the rear silencer swap, we set to work in replacing the rest of the exhaust, installing a set of our pre-production 718 GT4 RS Inconel Race Manifolds and Inconel Link Pipes (Race Catted).
We do like it noisy here at JCR and are we're seriously excited to let you guys hear what we've created.
When it comes to what we have planned with this car, excited is an understatement! We can't wait to take you guys along for the journey; stay tuned to our social channels and website over the coming weeks for a full build journey on this awesome car.
JC
JCR 718 GT4 RS PROJECT - INSTALMENT 01 (SUSPENSION & BRAKES)
JCR 718 GT4 RS PROJECT - INSTALMENT 02 (INTERIOR)