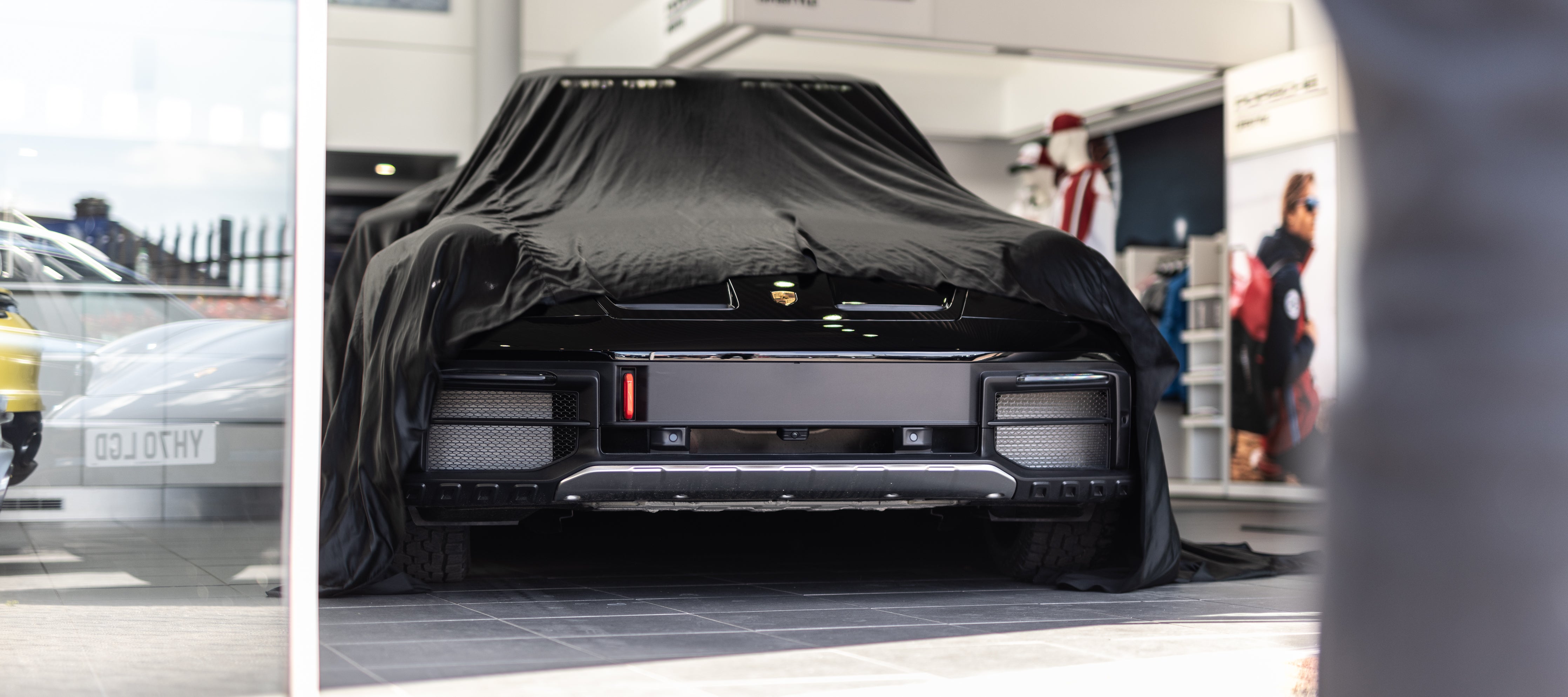 We're excited to introduce you to the brand new JCR Dakar supplied by the wonderful team at Porsche Centre Sutton Coldfield.
We couldn't help but take a quick trip over to the dealership the moment that the car was delivered for a sneak peek of the car before all of the transport protection was removed.
We took collection of this beauty a week ago and it was immediately shipped straight for full PPF with the team at Elite Detailer to ensure that the car is well protected in preparation for everything we have planned.
The car is finished in flat black and includes all of the options including the all important roof rack with integrated lights.
We'll predominently be using this car to aid in the expansion of our product line-up for the 992 Carrera / Turbo model range.
We'll be completing development on our Inconel 3D printed Exhaust Manifolds, Carbon Fibre Turbo Intake Pipes and Titanium Superlight Race Pipes, plus many more. We'll be sure to share all of the progress of the build in a similar style to our 718 GT4 v2.0 build blog series.
So, the time came to take off the covers and check out the car, we were blown away by the details and can't wait to investigate further and start adding some of our parts.
The first outing for the JCR Dakar will be attending the Porsches By The Lake event next Saturday (17th June) where we hope we get an opportunity to meet some of you too. The weather is looking promising so we're looking forward to a great event!
We look forward to sharing more with you soon as we give this particularly fun addition to the pack the full JCR treatment...
Check out our collection reel here.
JC