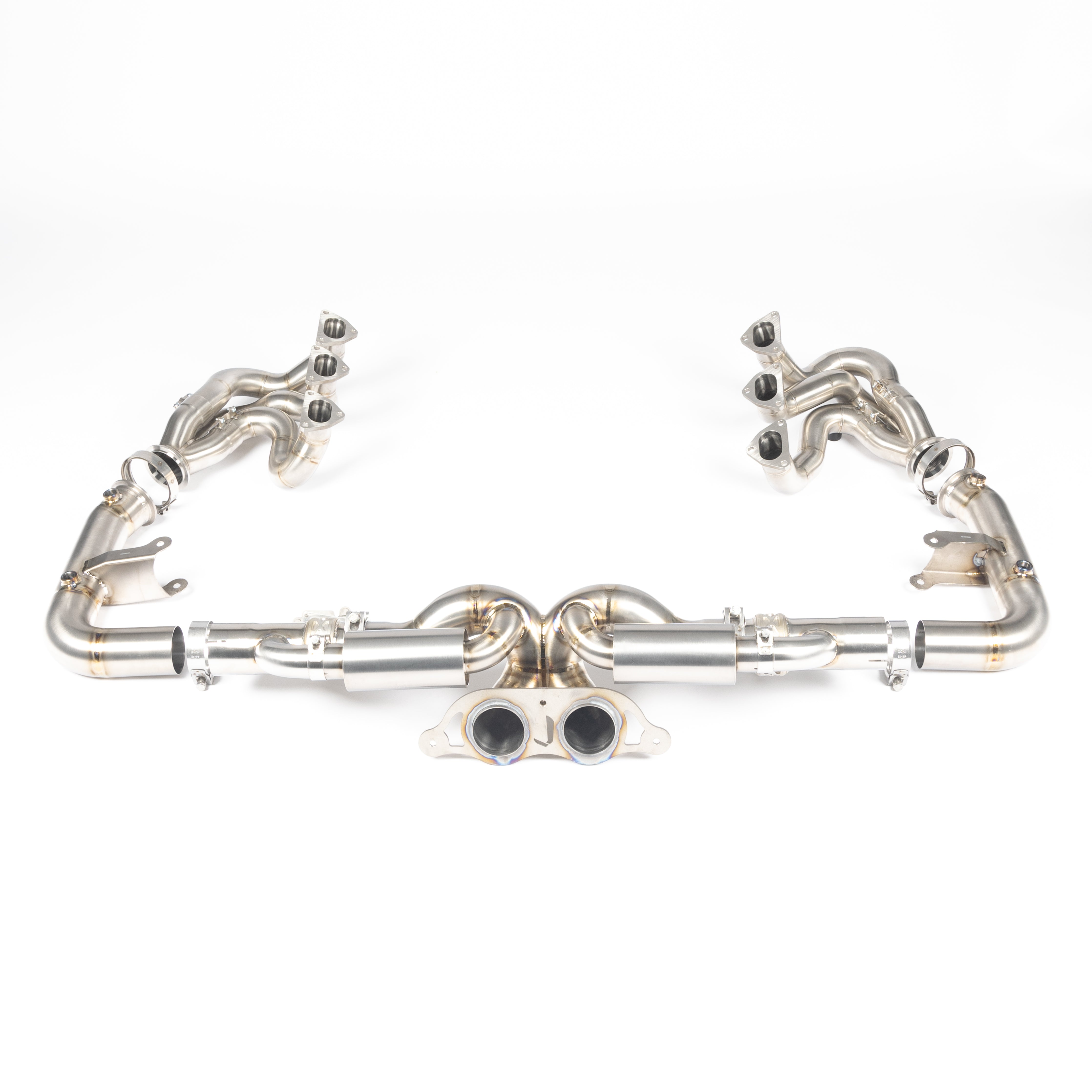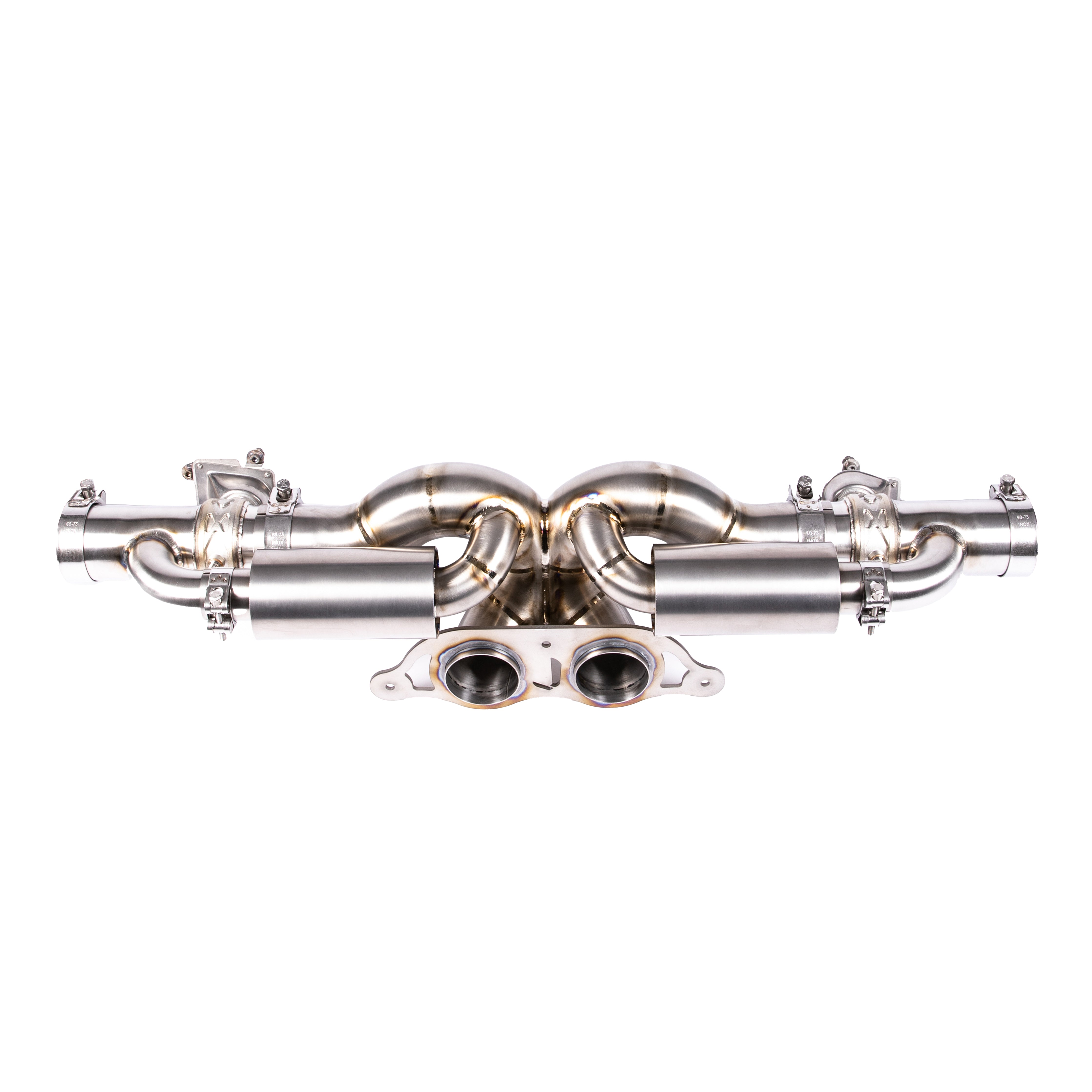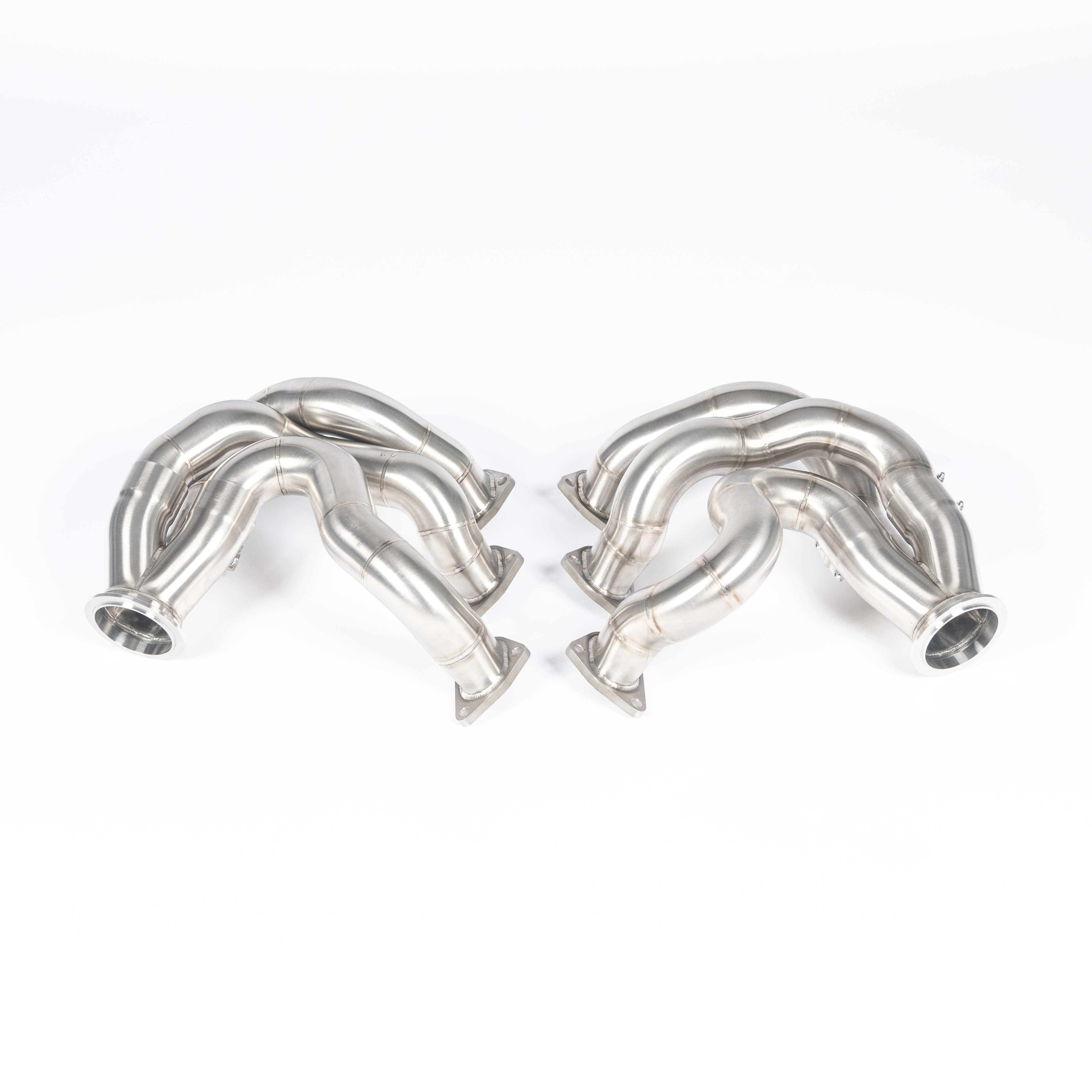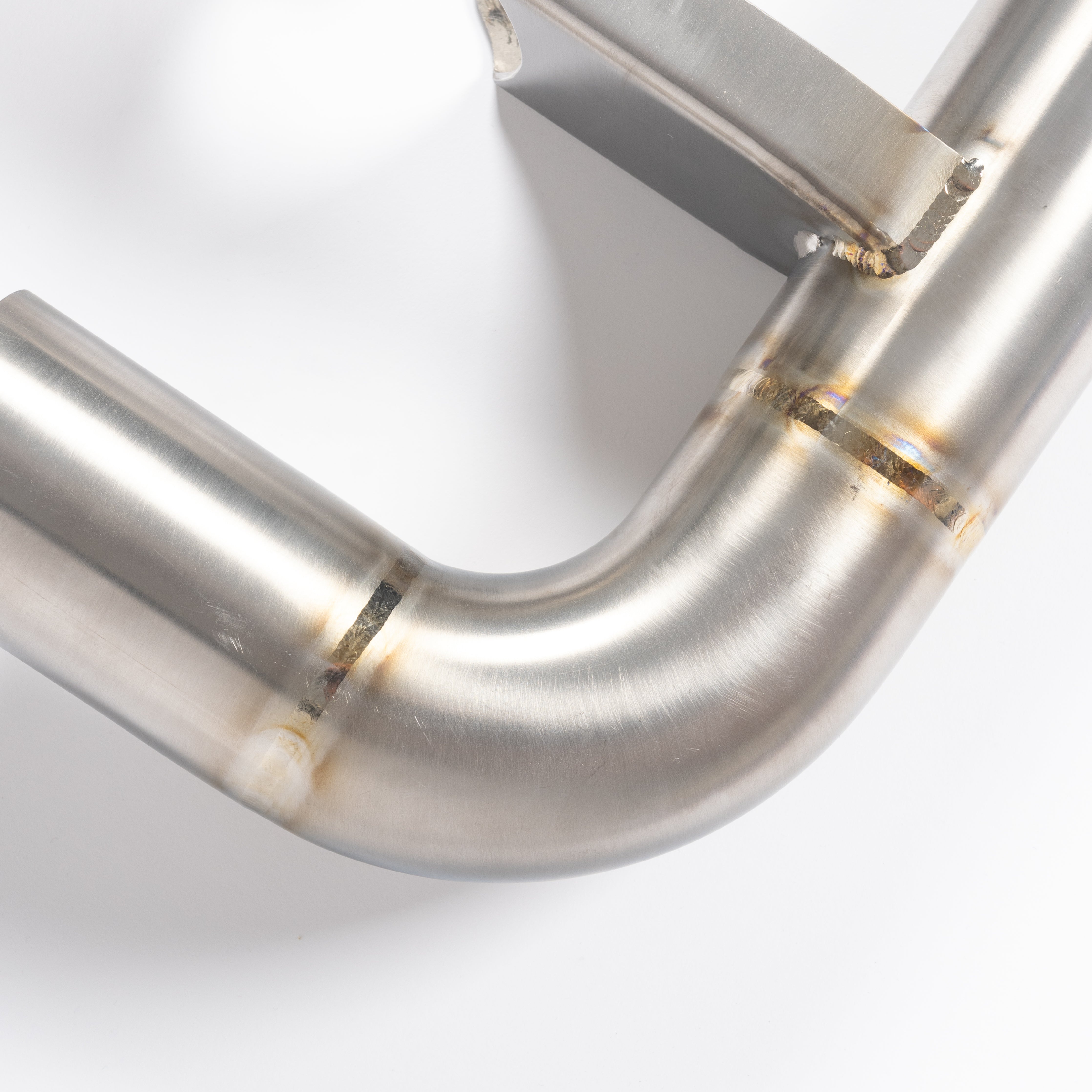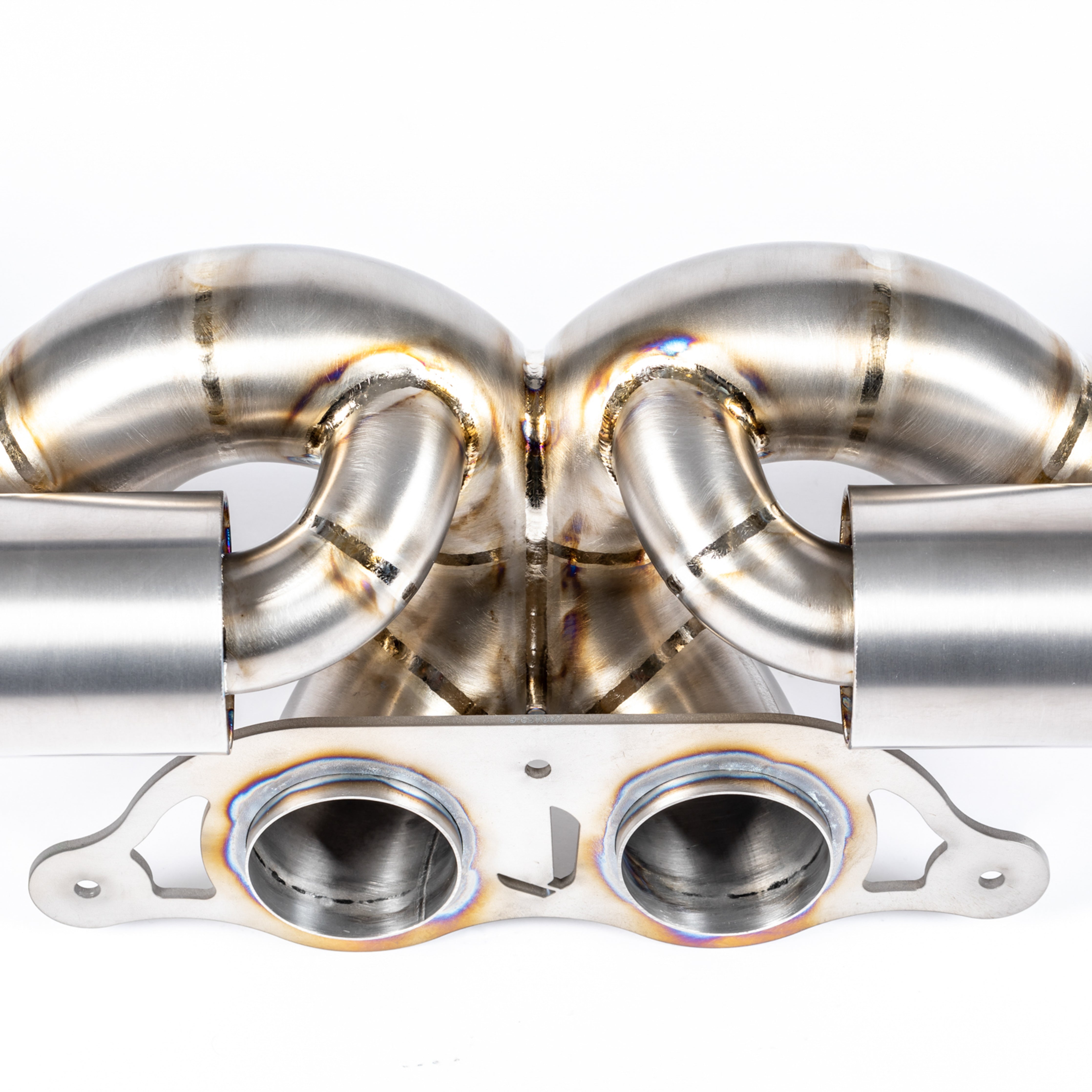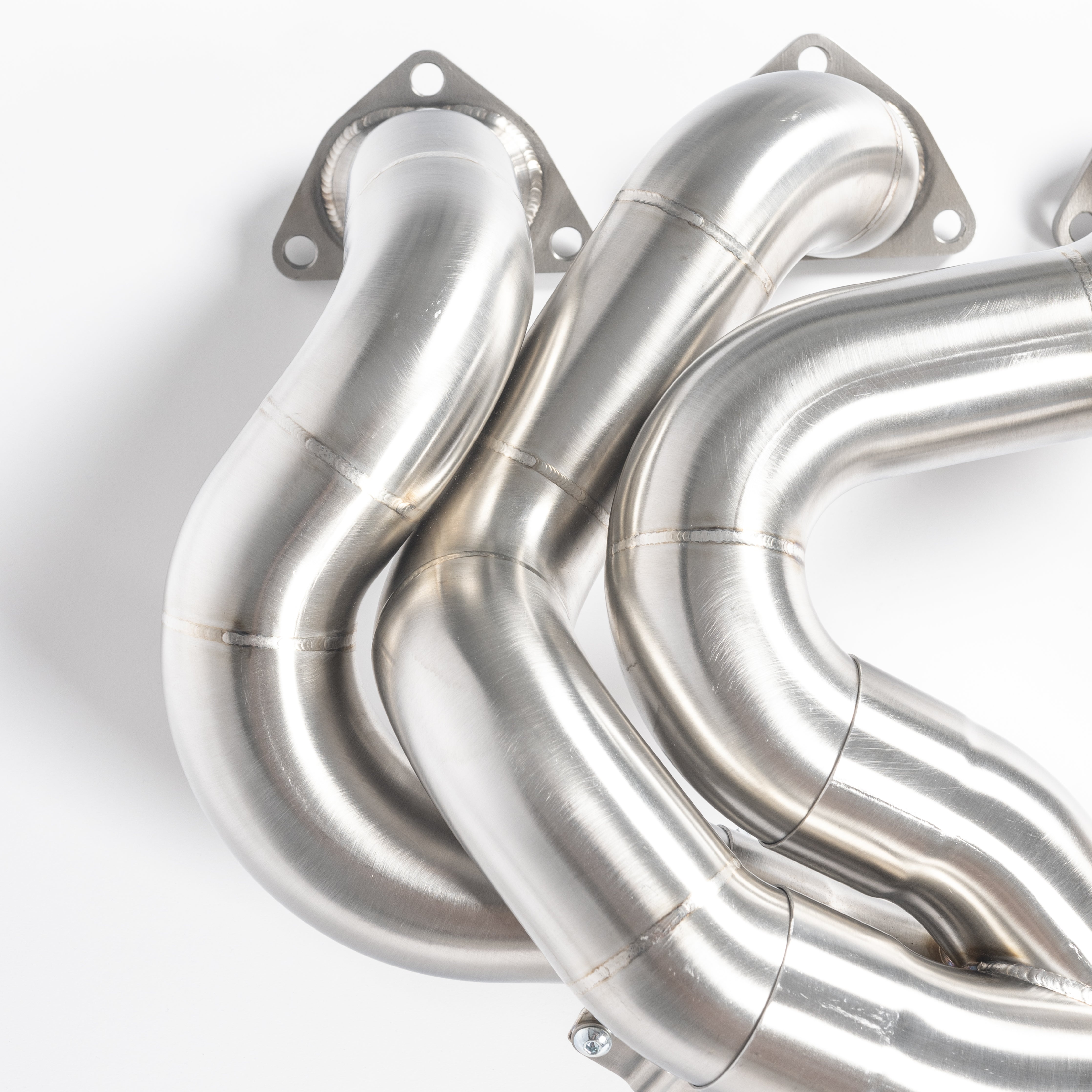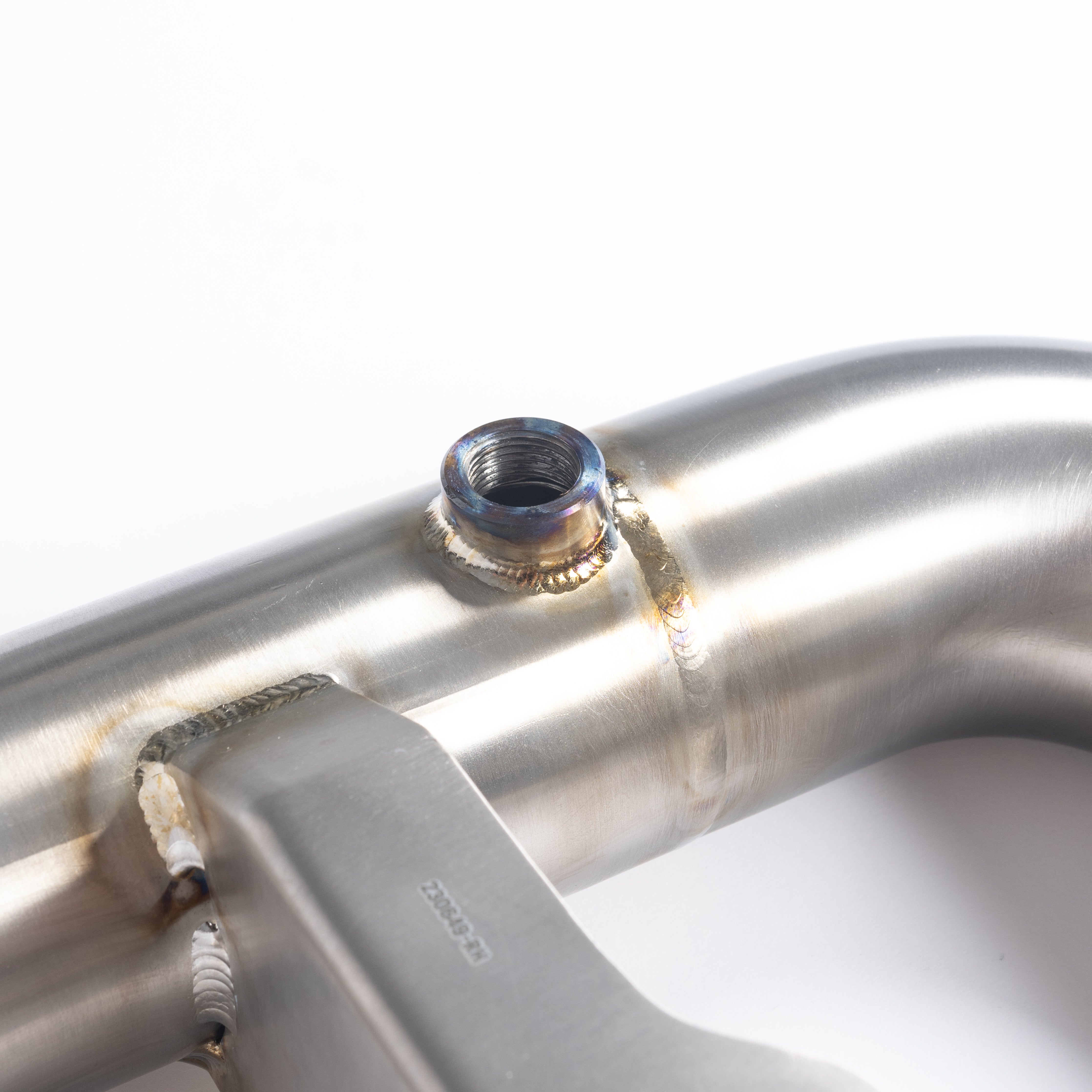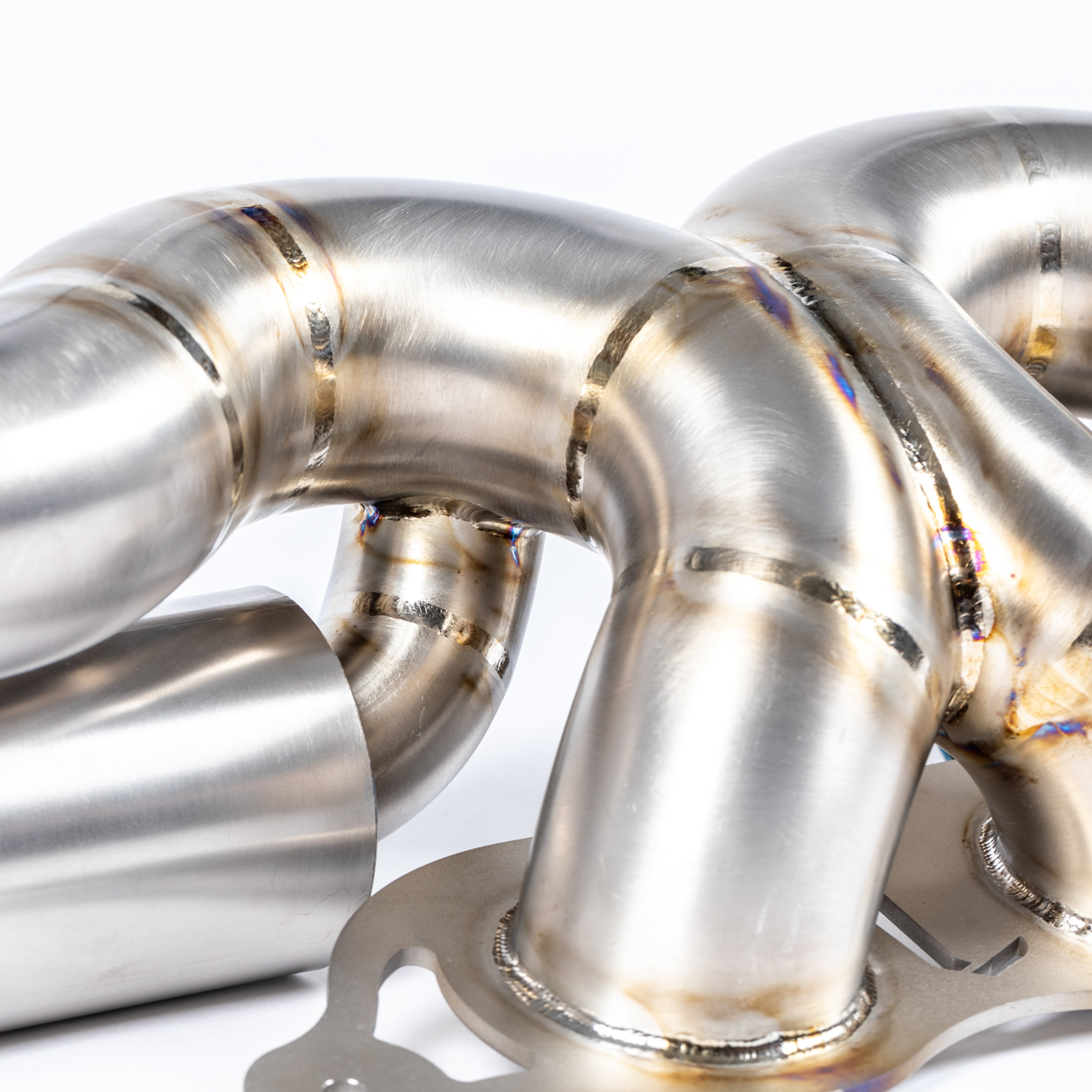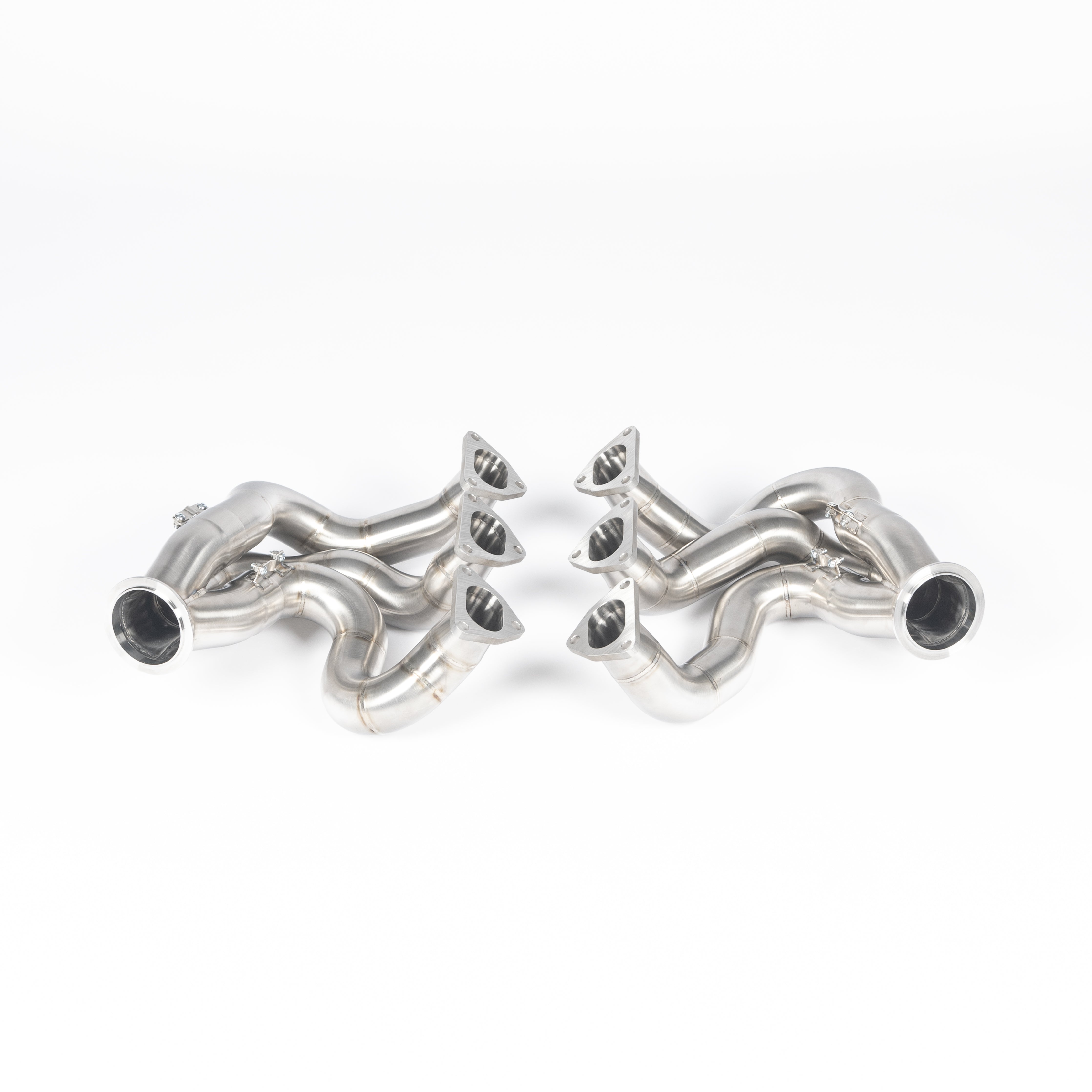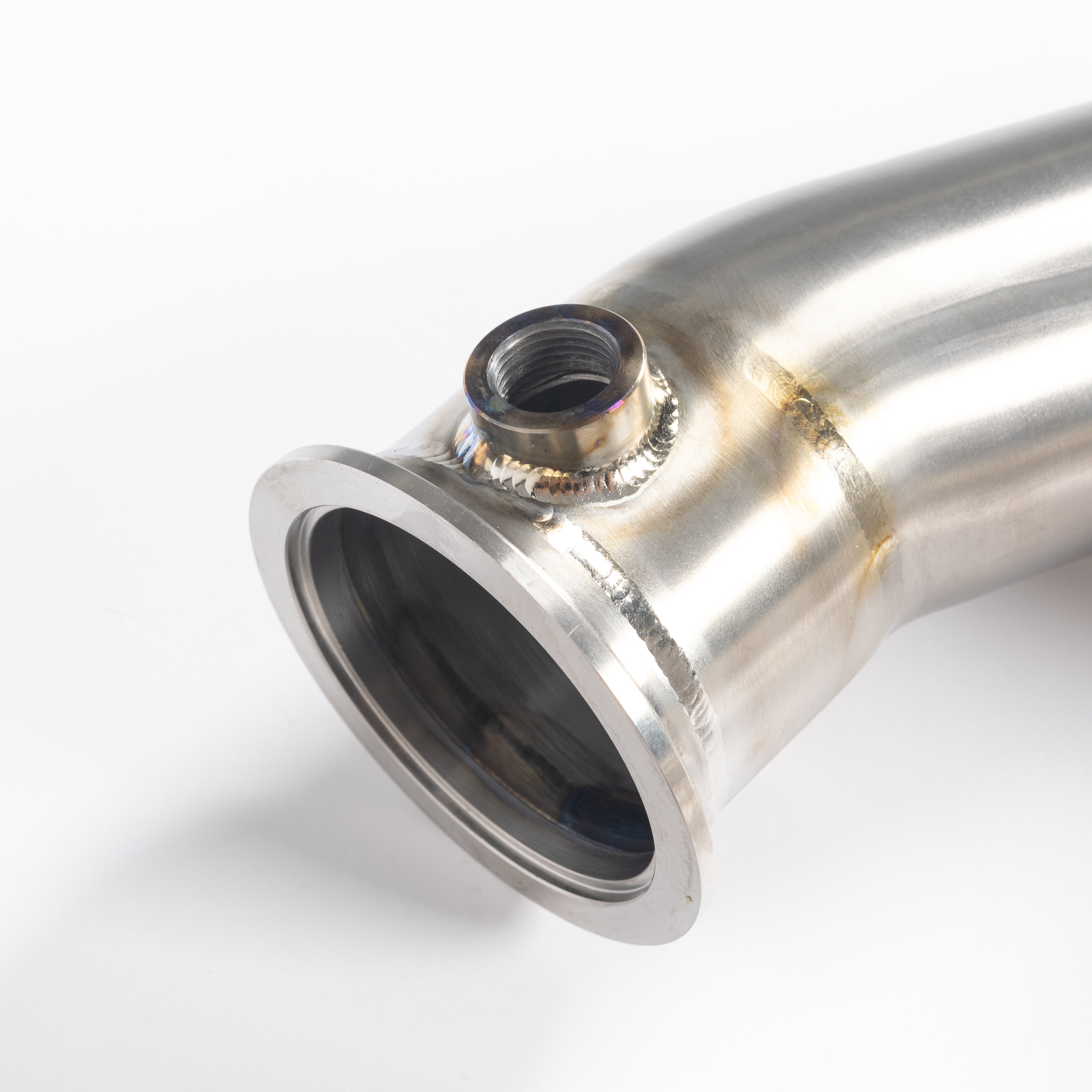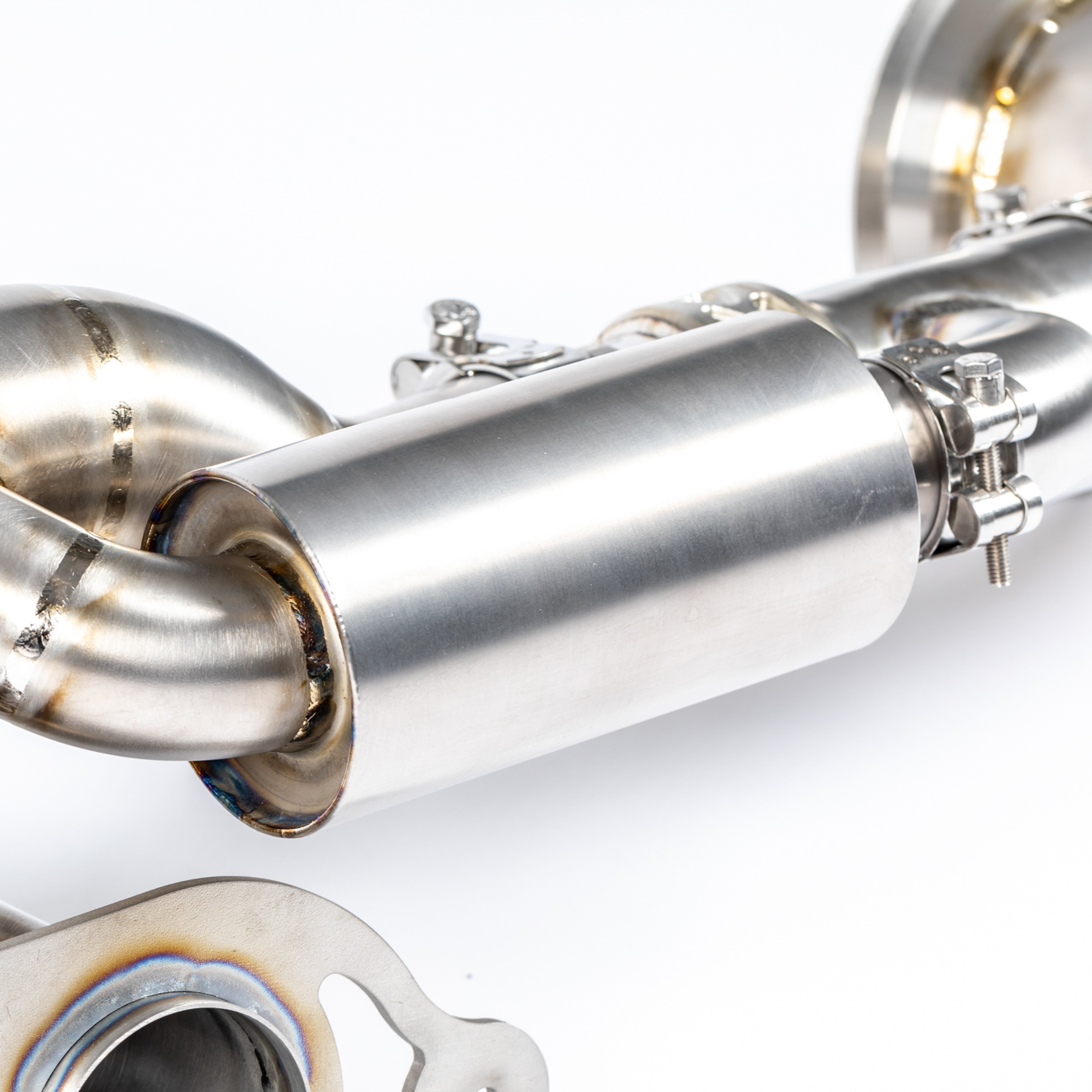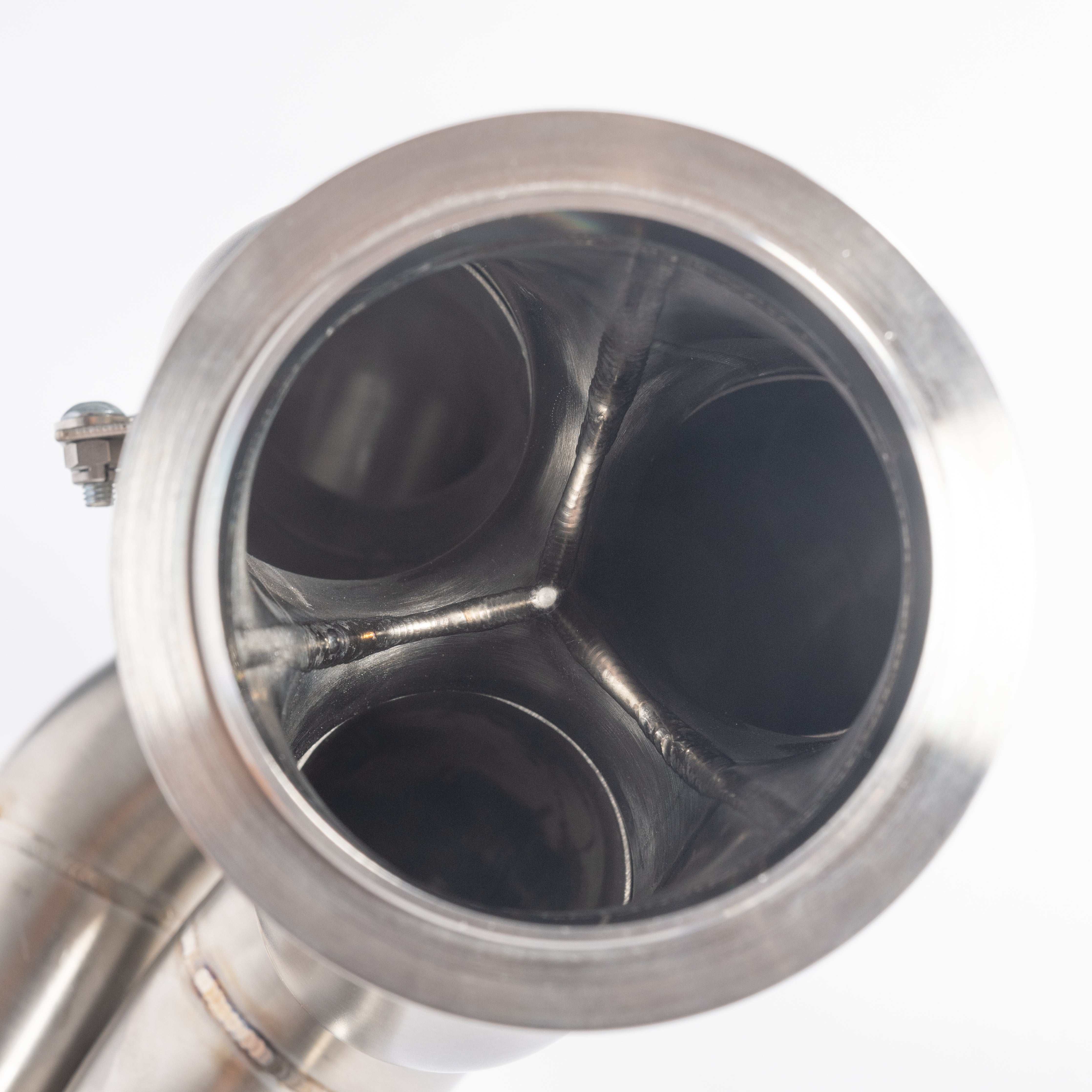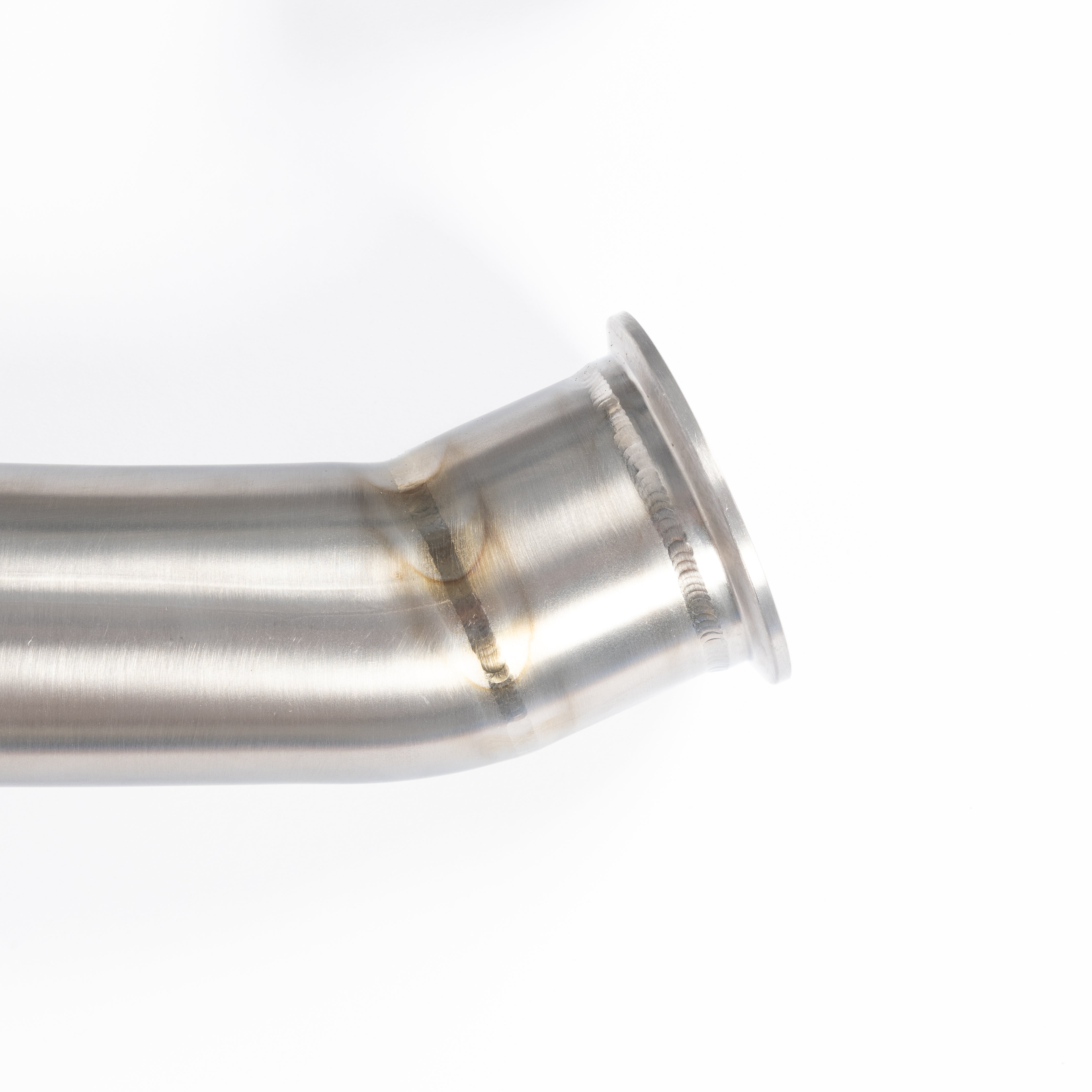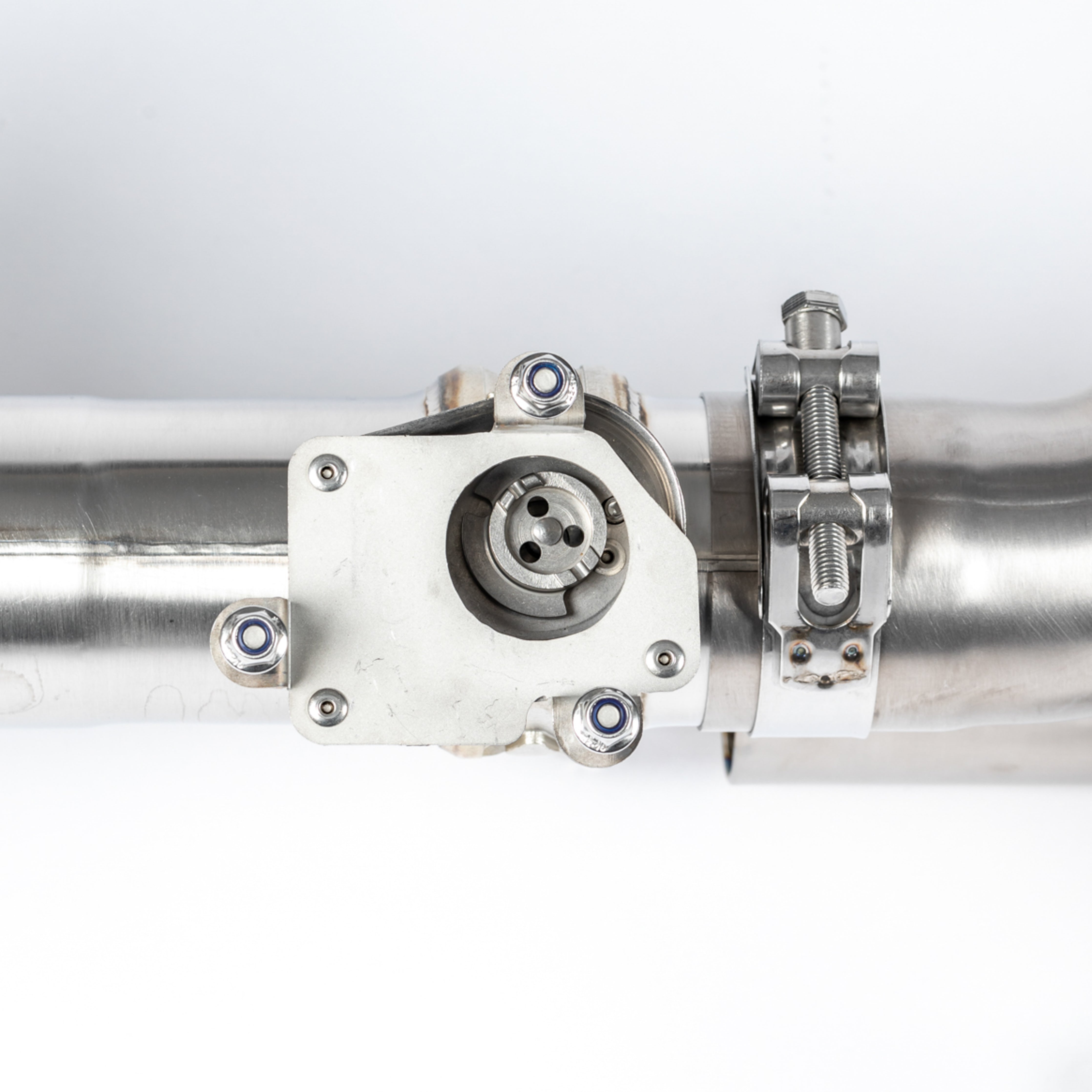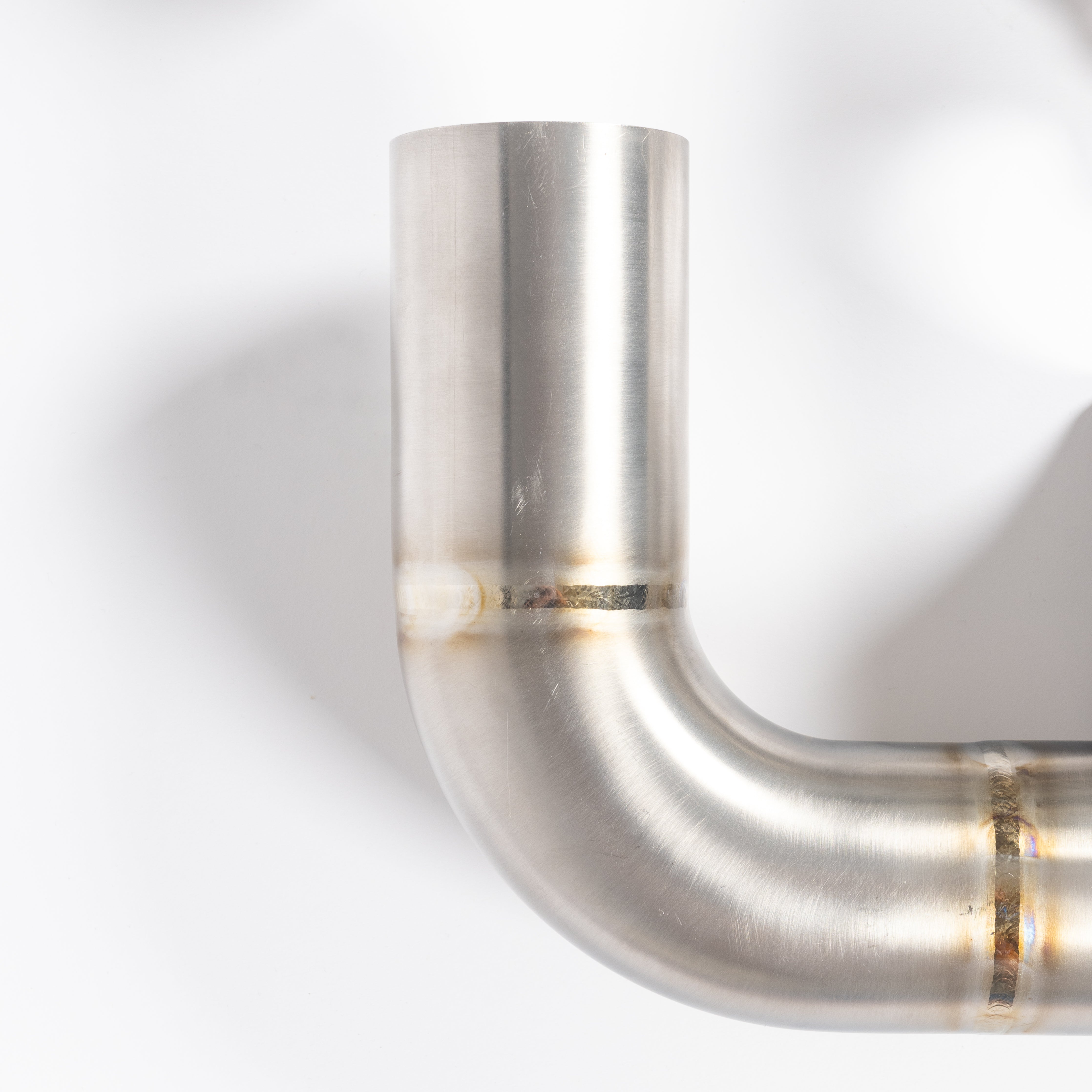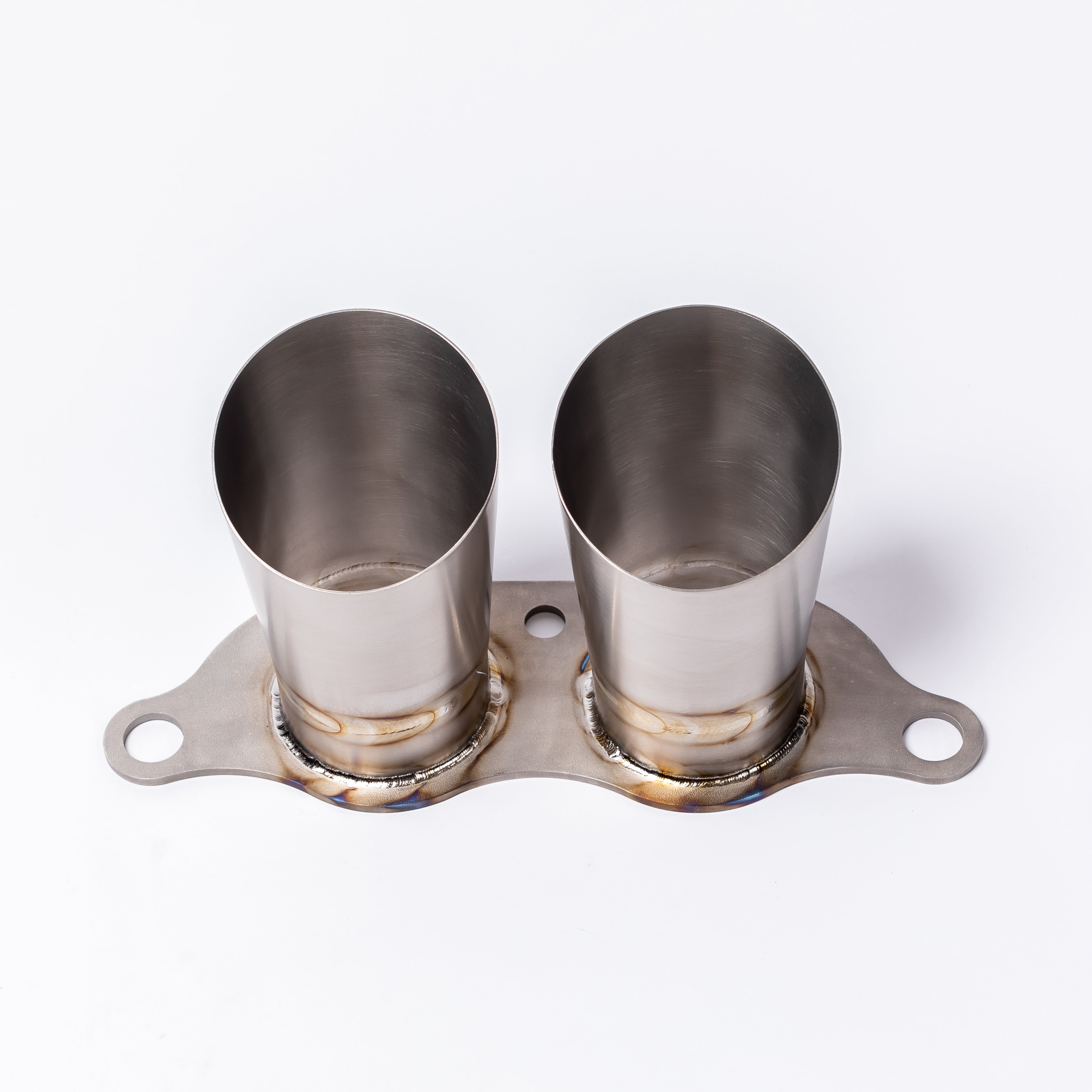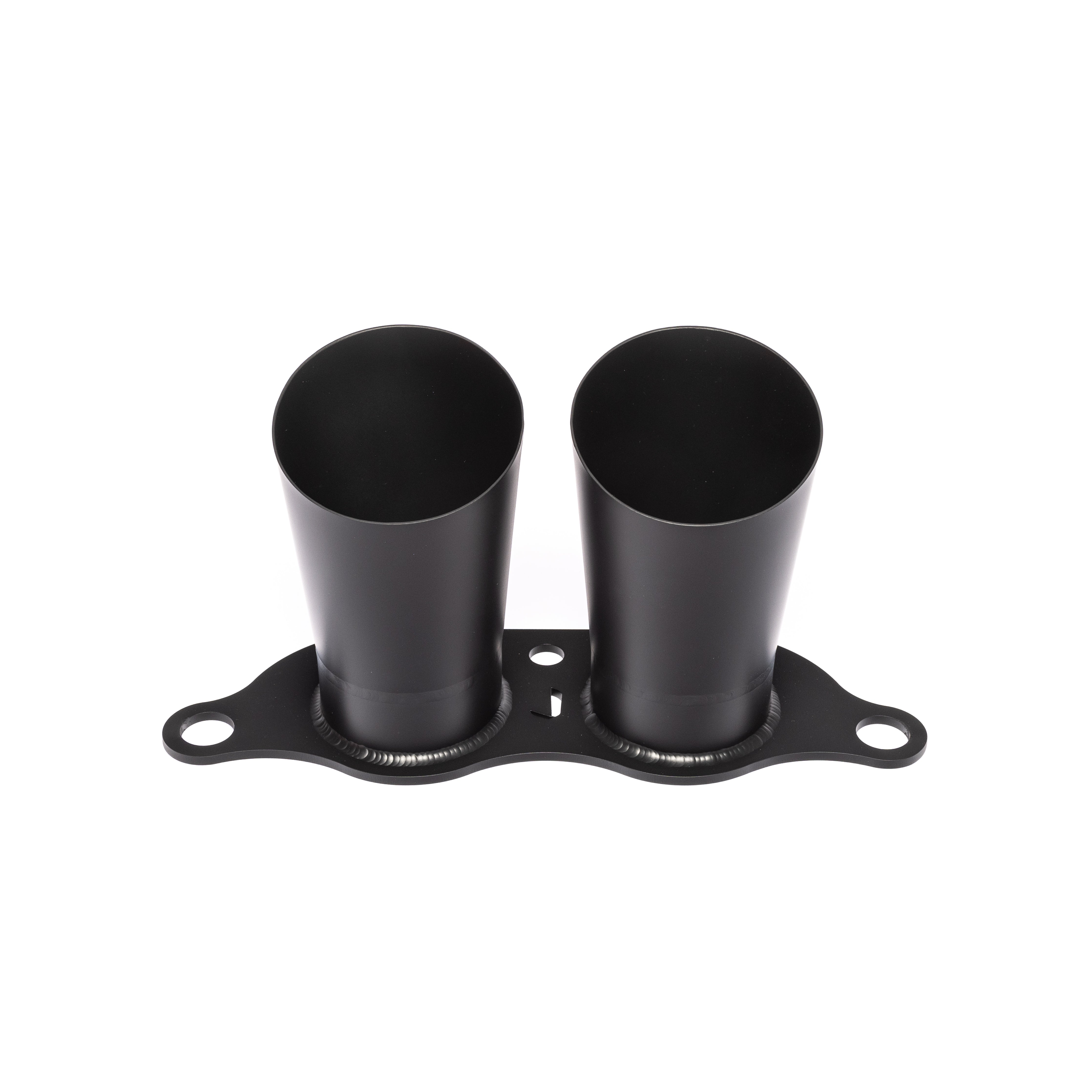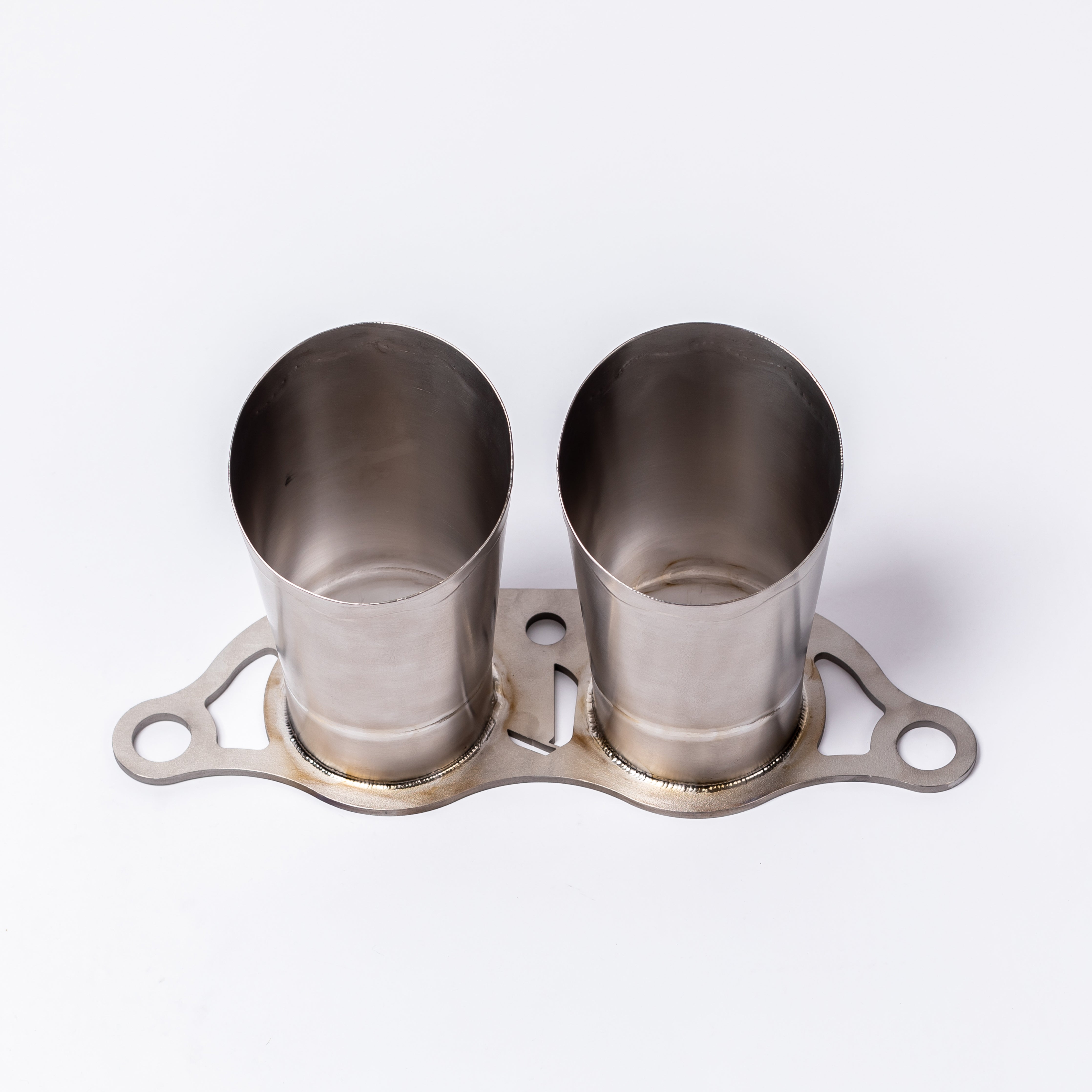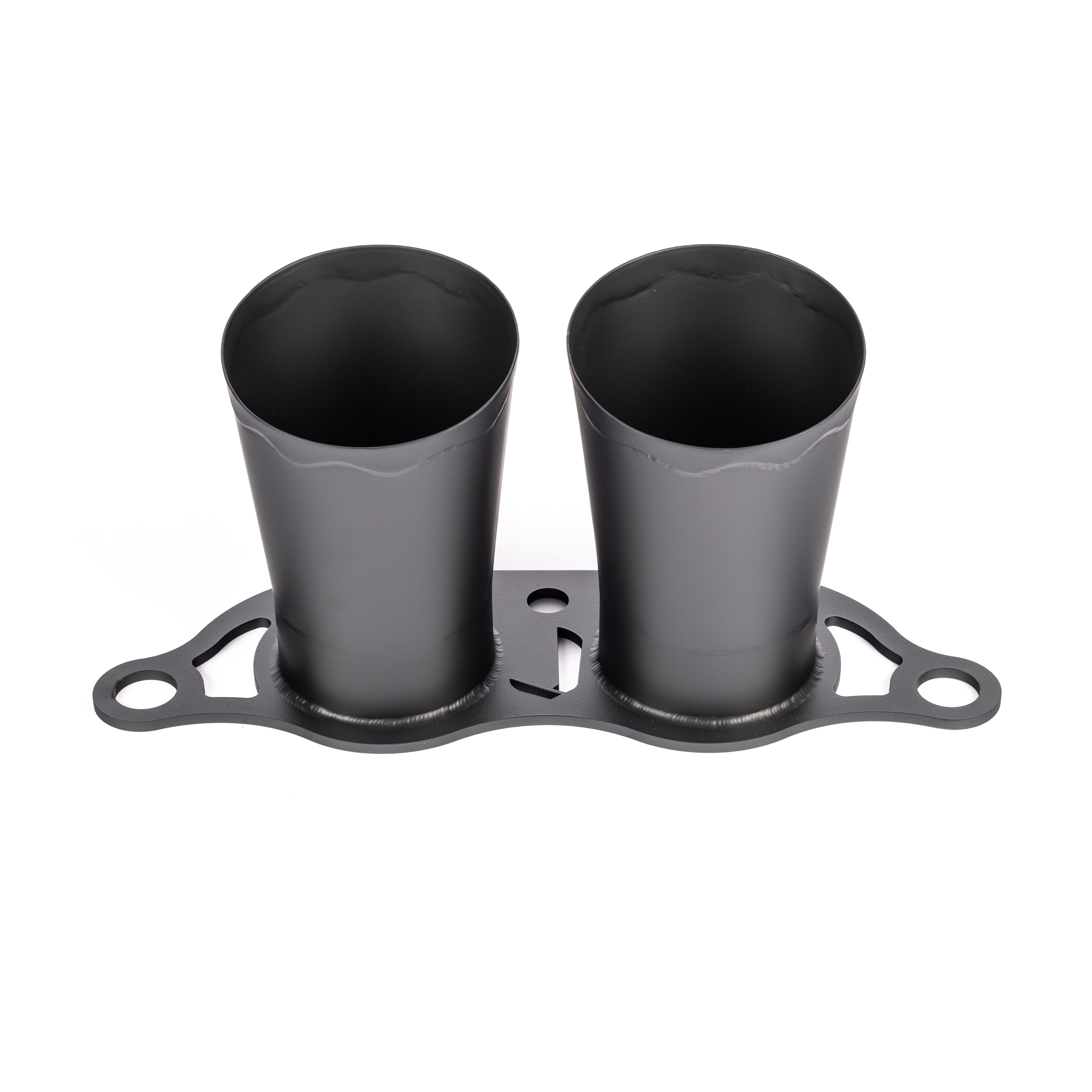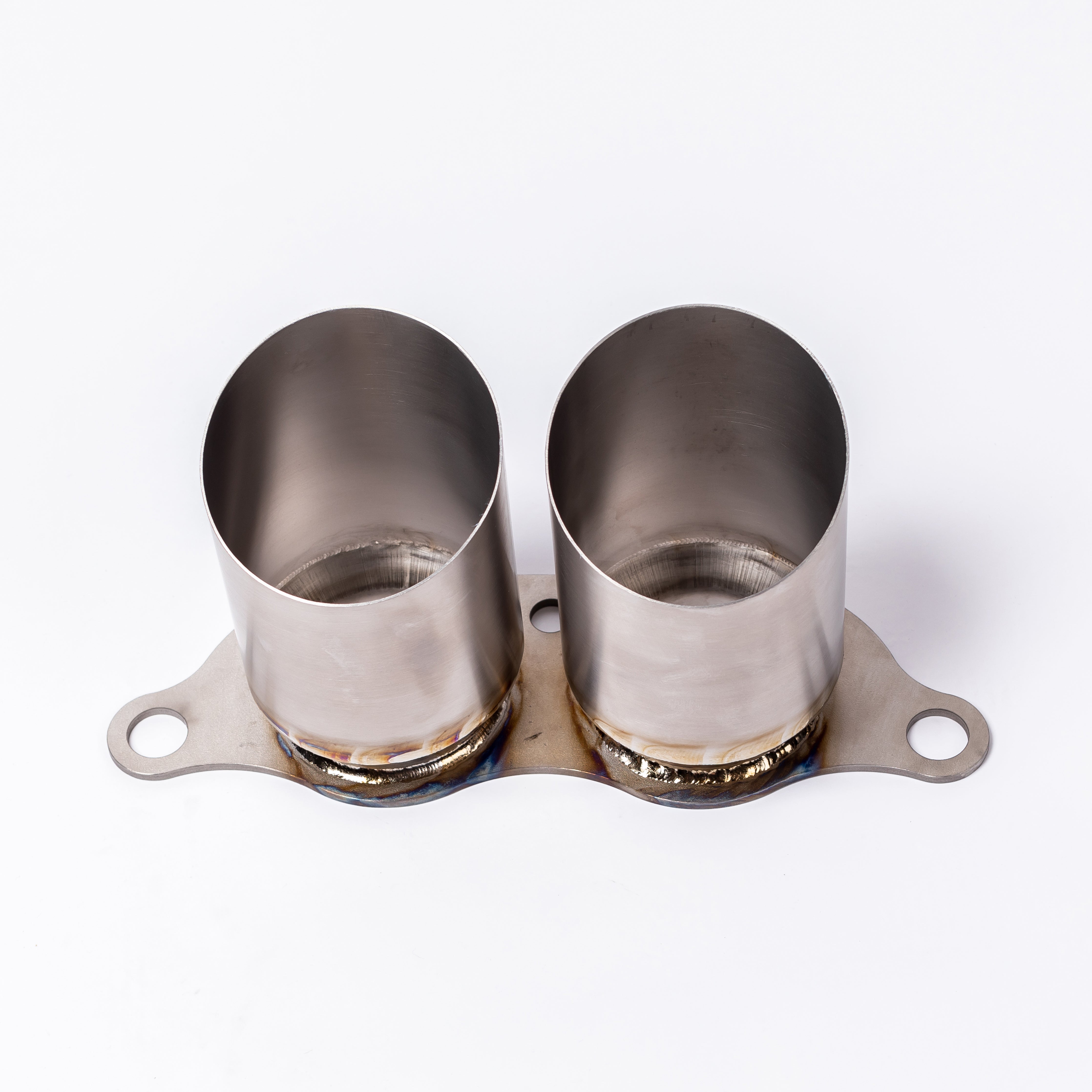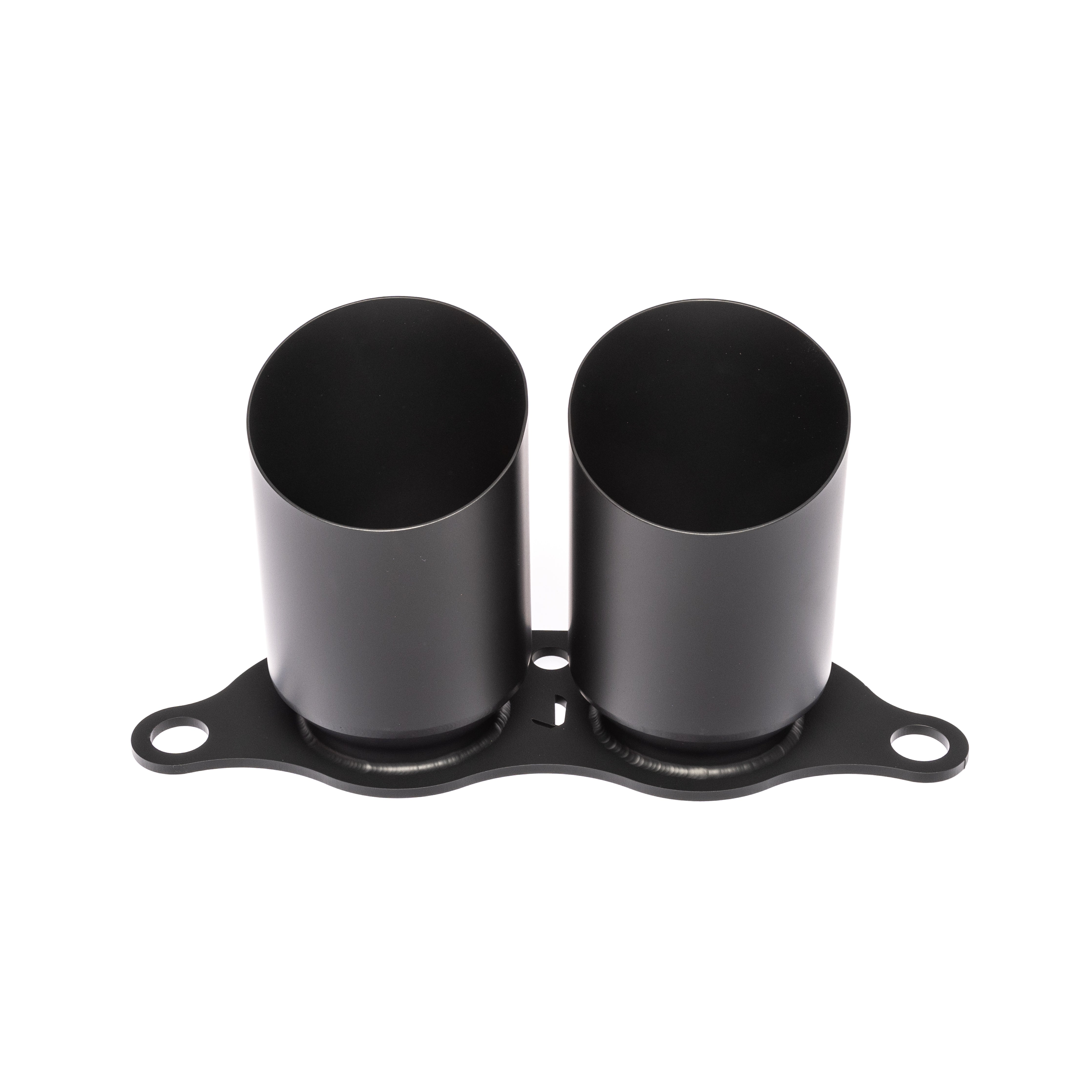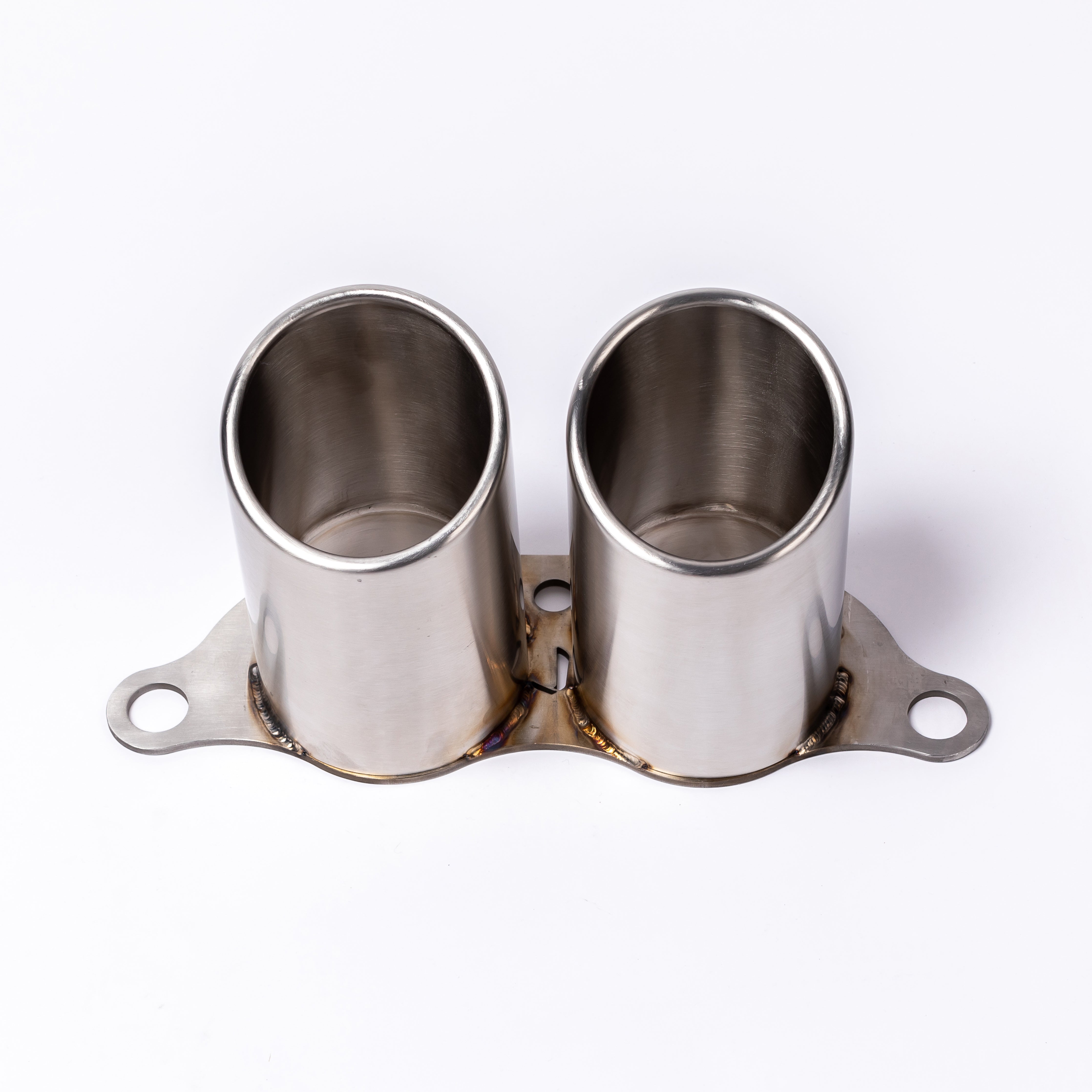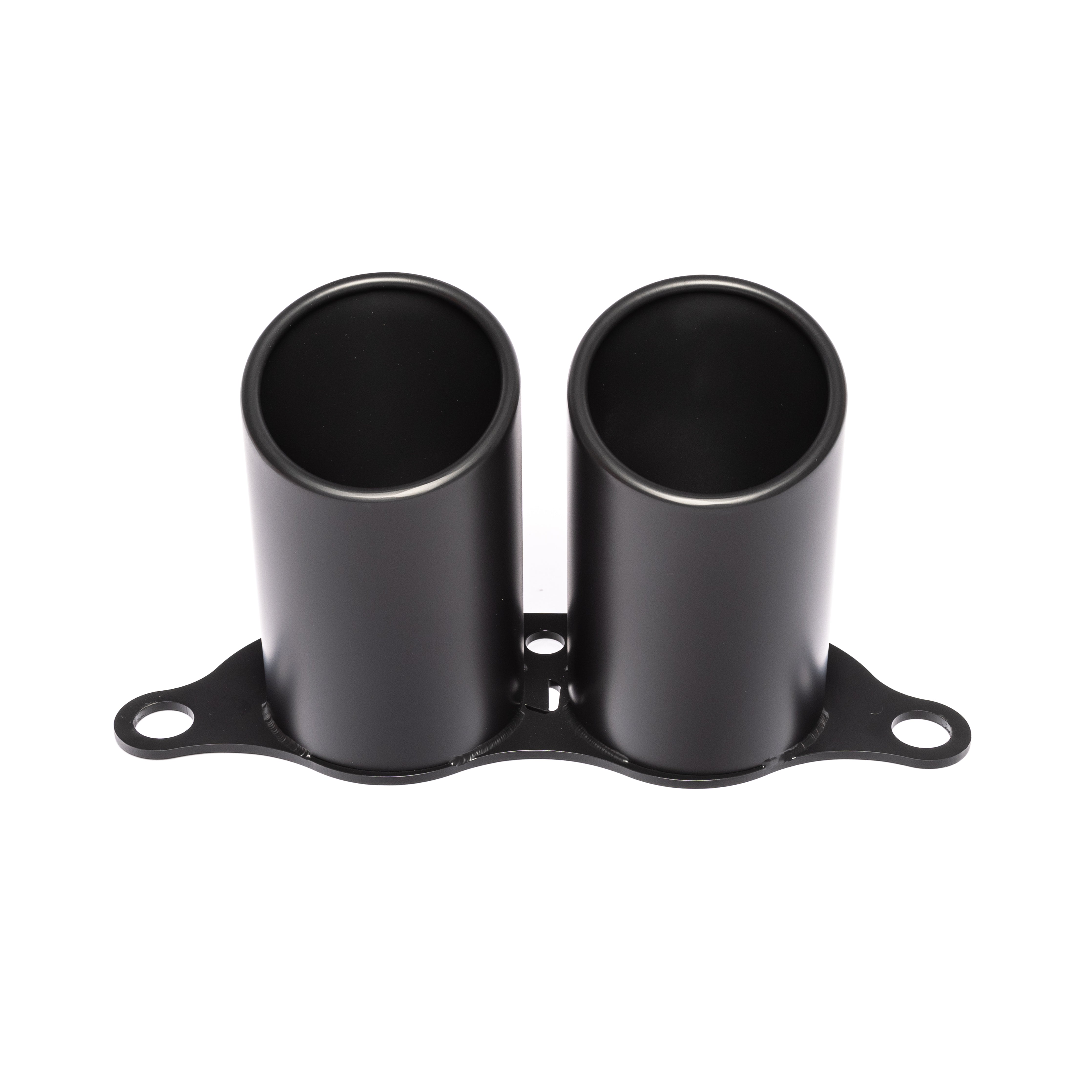 SUPERLIGHT RACE PIPE (VALVED / CAT DELETE)
Introduction
From the 991.1 GT3 to the latest 991.2 GT3 RS, the factory exhaust system is somewhat a compromised piece. Porsche have engineered an exhaust system which will meet the requirements of each and every customer, from the every day driver to the most avid track day fan.
The introduction of WLTP regulations have seen the introduction of OPF (exhaust particulate filters) into the latest generation of models with the latest normally aspirated 991.2 models being no exception.
The OPF serves as an emissions device but has a secondary impact which is very obvious to anyone who's heard just how muted all of the latest generation cars sound.
Our exhaust solutions for these normally aspirated OPF equipped cars not only release performance but also unlock the glorious sound otherwise muffled by the OPF and restrictive design.
Light Weight
Through the use of light weight materials and clever design we have managed to significantly reduce the overall weight of the factory 991 GT3 RS (OPF) & Speedster exhaust components.
Removing weight full stop carries great benefits in any performance vehicle however the gains are exaggerated on this platform, reducing the rear biased weight distribution helps to improve overall balance and handling.
Our most extreme exhaust solution for this platform drops over 21kg of weight from behind the rear axle which yields real performance benefits in its own right.
Direct Replacement
All of the JCR 991 GT3 RS (OPF) & Speedster Superlight Race Pipes are 100% direct replacement for the OEM exhaust system.
No requirement for any further work during install beyond removing the OEM part and replacing with its JCR equivalent along with any supplied hardware.
Valved Design
Our Valved version of the centre section retains factory valve control through the exhaust button and/or mode switch and provides the driver with an opportunity to quieten things down when cruising at lower speeds. When the valves open up the sound level is similar to that of our non silenced system due to no silencing in the valves open route of the exhaust.
All of the JCR Superlight Race Pipes feature a tuned merge for improved exhaust scavenging effect and a smoother and more pleasant tone.
OEM Valve Control
The Valved version of our Superlight Race Pipe retains the factory valve switching functionality for a more subtle sound whilst cruising and at lower speeds.
Simply replace the factory valve motor actuator onto the JCR valve section and the exhaust will function as per OEM with full control over the valve position via the exhaust button and mode switches.
Titanium Cat Deletes
With the JCR Inconel Cat Delete the factory OPF matrix and restrictive cat are removed totally, for maximum performance and sound.
RSR Sound
At the top end of the rpm range, our Superlight Race Pipe configurations delivers that well know 'RSR' sound that we all know and love.
Testing Procedure
As with all JCR products we test our products extensively prior to release. We have been working on this particular product since 2021 and have shared an in-depth insight into our testing programme in a blog which you can find HERE
Power Increase & Real World Performance Improvements
Every component of the JCR Exhaust line is guaranteed to improve HP & TQ, dependant on the combination of parts. Our Superlight Race Pipes will see gains up to 26HP & 36TQ along with great improvements in engine response and mid range punch.
Optimising the manifold design along with deleting the highly restrictive factory catalysts and OPF's (where applicable) not only brings a hard edged race car sound but also drastically improves flow resulting in increased HP & TQ whilst reducing temperatures significantly when driving hard on the road or track.
We found the latest generation Normally Aspirated OPF equipped vehicles have a strong tendency to actually reduce power output significantly on longer runs due to excessive heat build up.
Along with outright improved performance comes much improved consistency and even larger performance gains on longer track sessions versus OEM exhaust system. This is a point that we highlight again in our product release blog HERE
Product Notes
EU specification cars with OPF monitoring may require an ECU tune to avoid CEL
Key Features
Titanium Centre & Inconel 625 Valve Sections (Valved)
Titanium Cat Deletes
Retains Factory Valve Control
Choice of Titanium Megaphone or Inconel Rolled Tips
Raw or Black Coated Tip Options
-17.53kg Maximum Weight Saving vs OEM Exhaust
Improved Sound Quality
+26HP & 36TQ Peak Increase vs OEM Exhaust
Applications
991.2 GT3 RS (OPF)
991.2 Speedster
Pricing
from £10,395.00 GBP
All prices are listed without UK VAT included (20%) All UK based customers orders will be subject to UK VAT
Lead Times
JCR products are produced in batches, we aim to carry stock of all products however in the event that parts aren't in stock please allow approximately 30-60 business days after the point of ordering before your parts ship.
For lead time estimates prior to ordering please contact us via the contact page.
Sale price

$13,308.00 USD
Regular price
(/)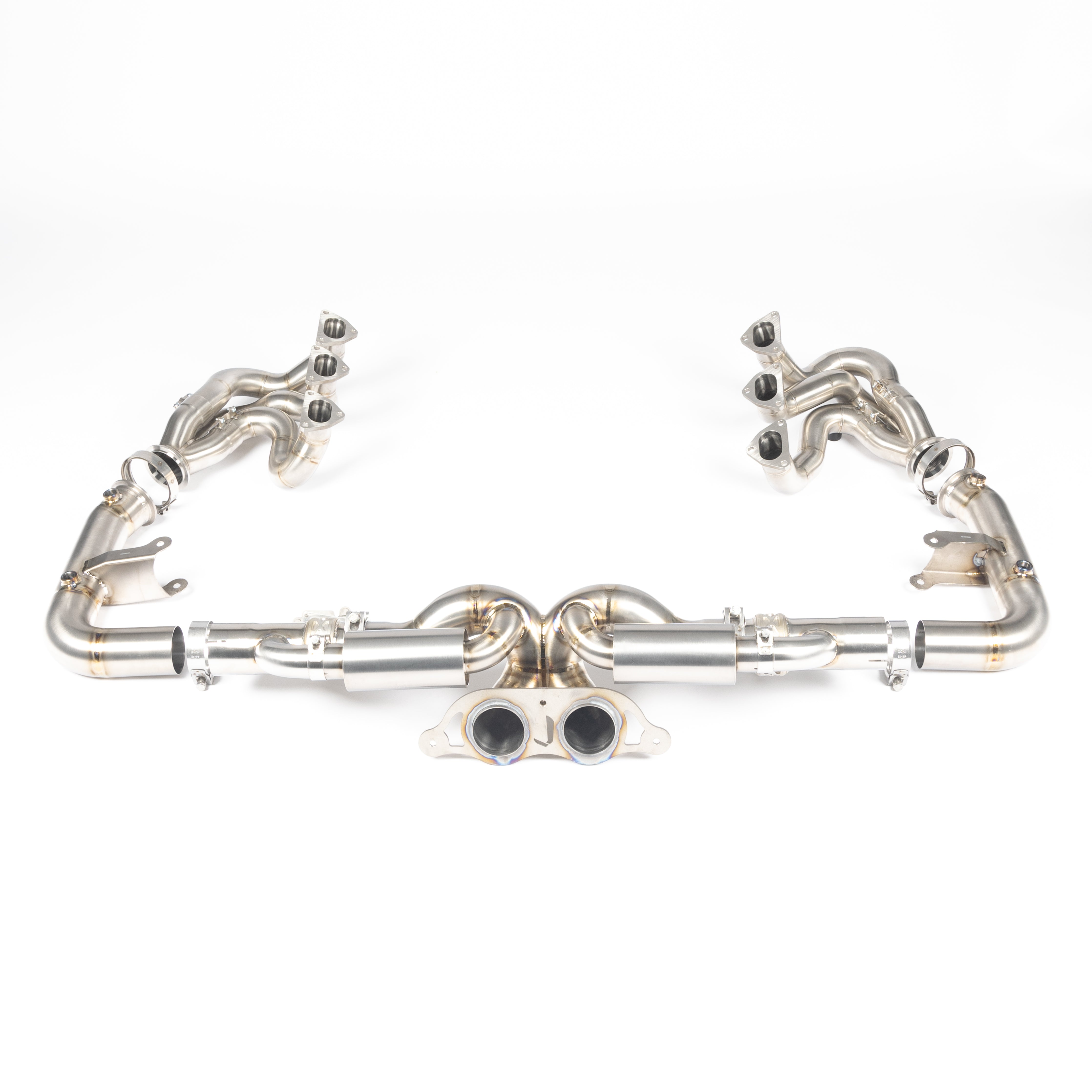 SUPERLIGHT RACE PIPE (VALVED / CAT DELETE)
Sale price

$13,308.00 USD
Regular price
Choose options