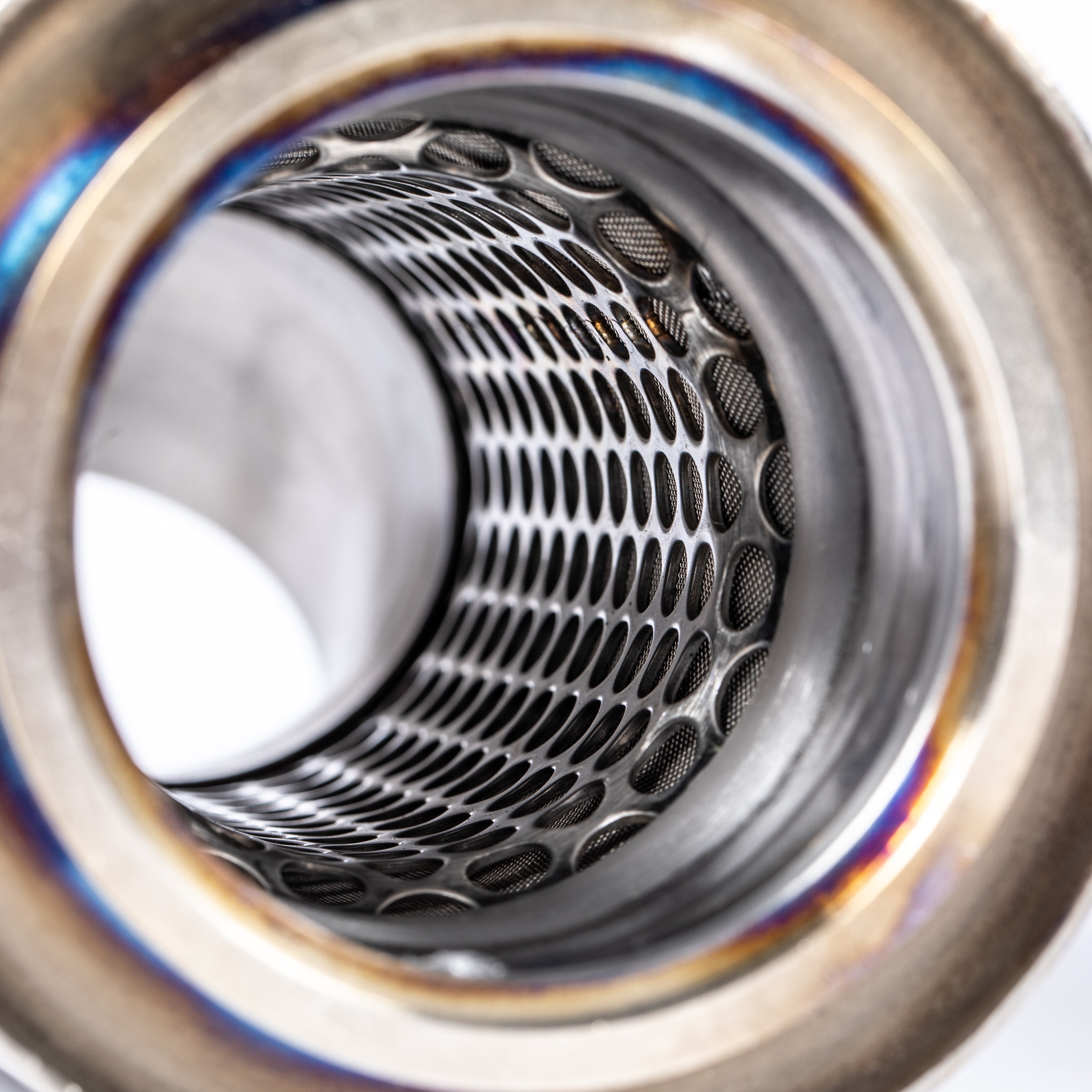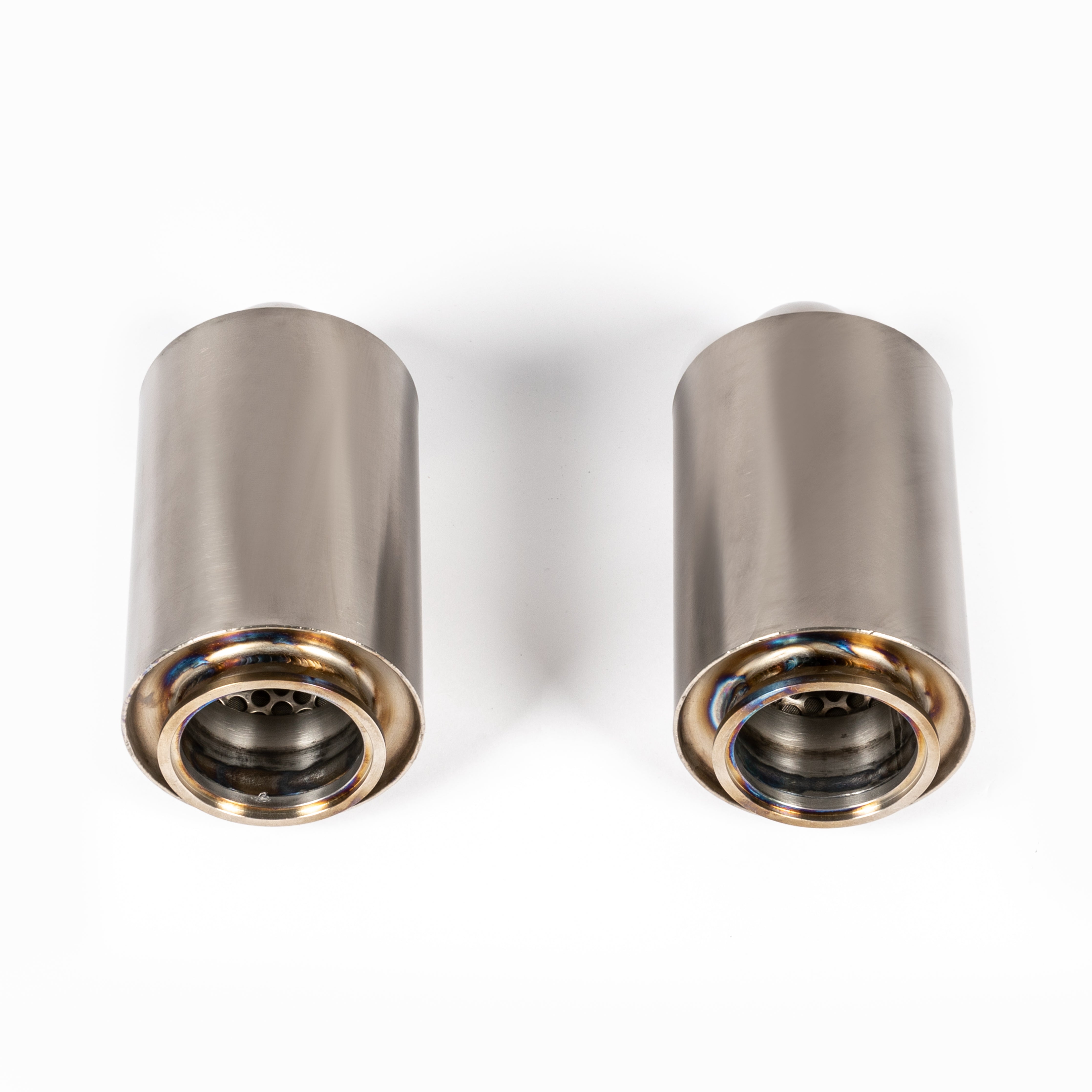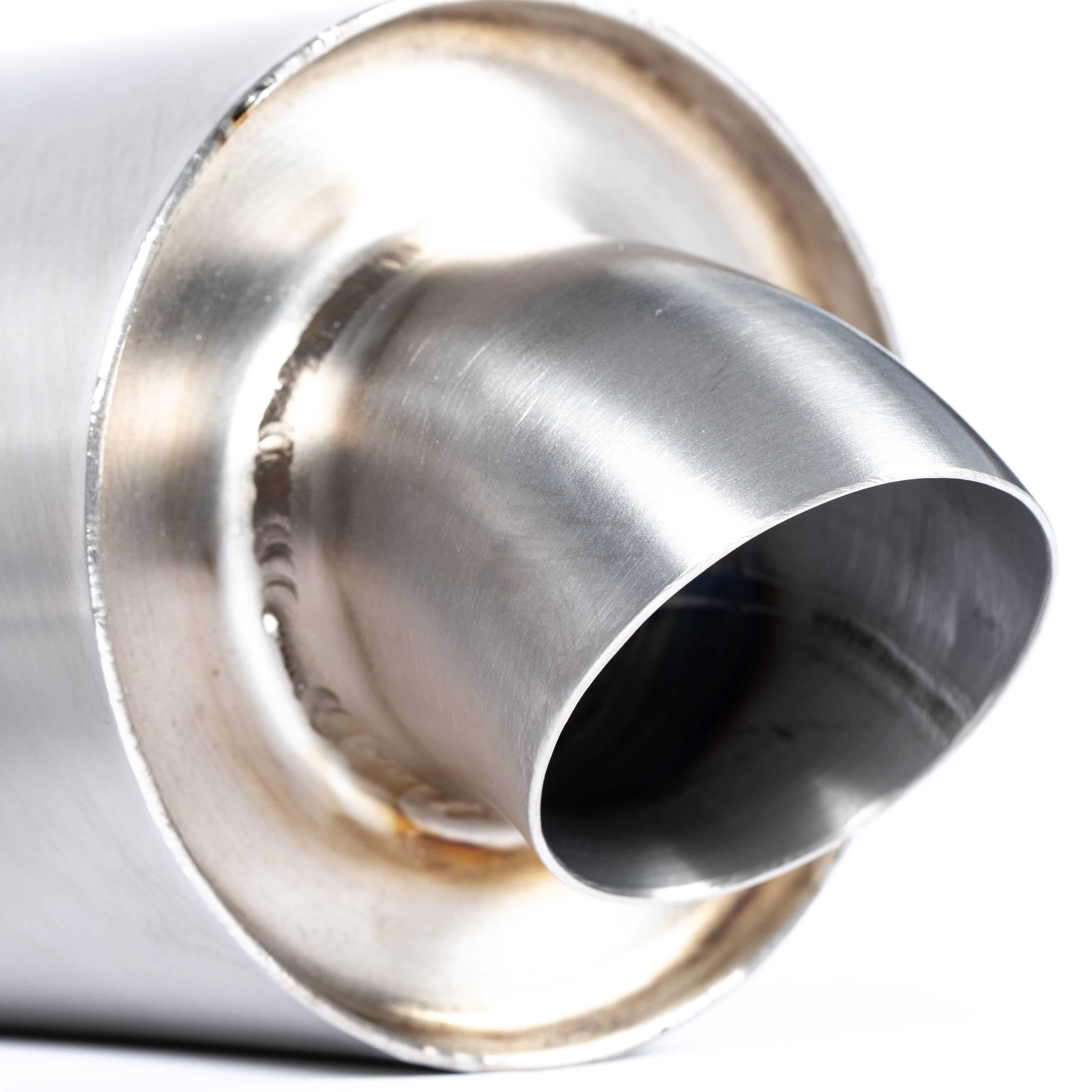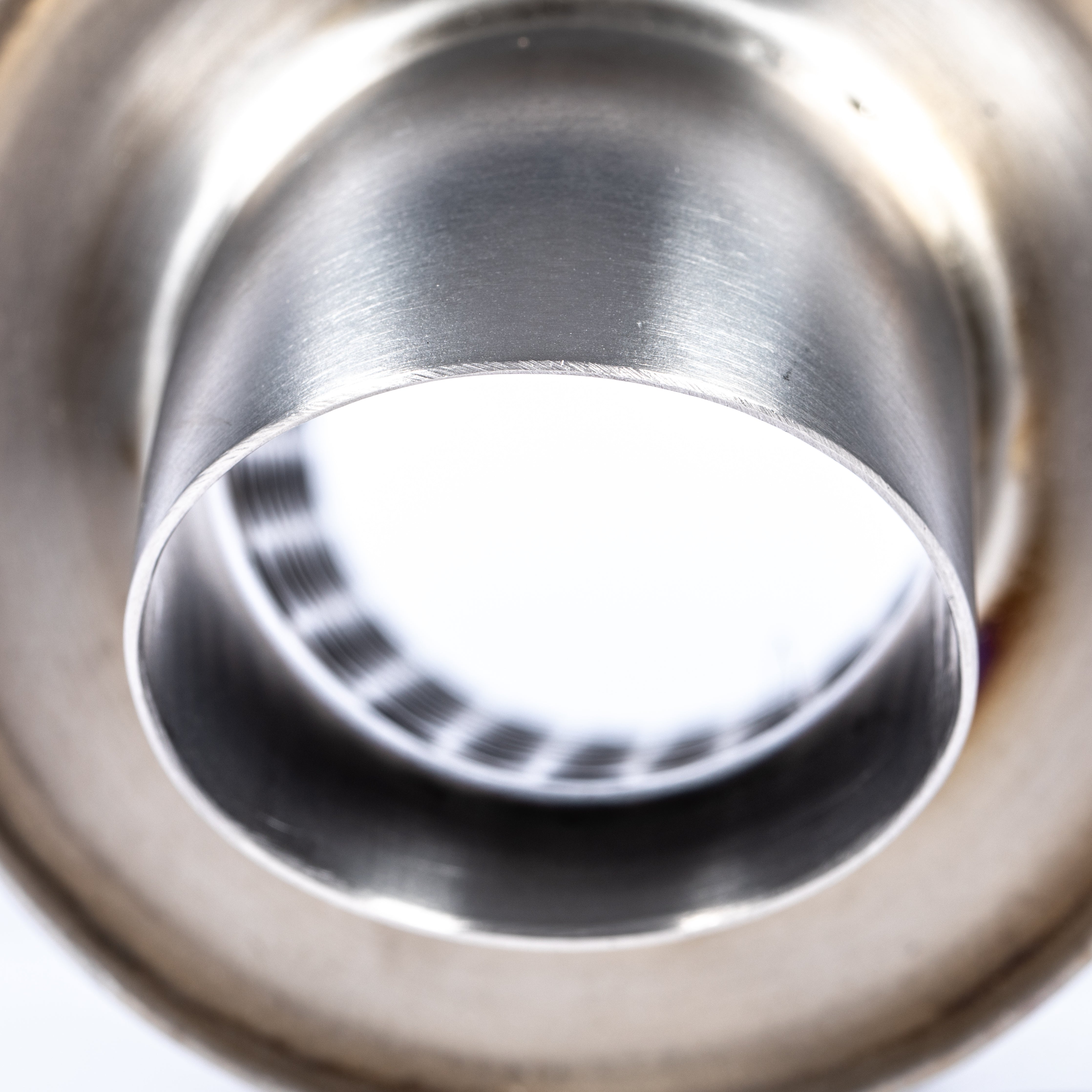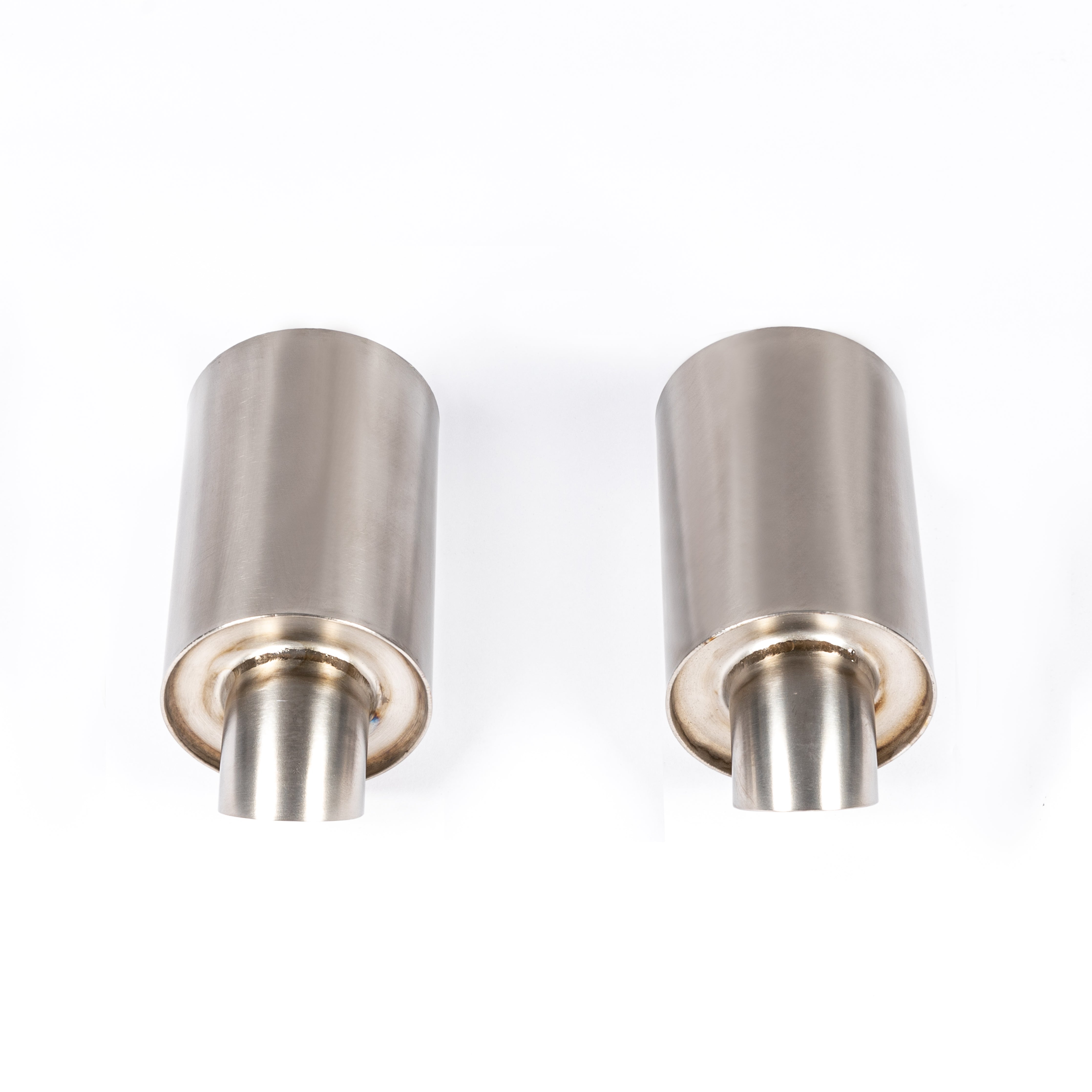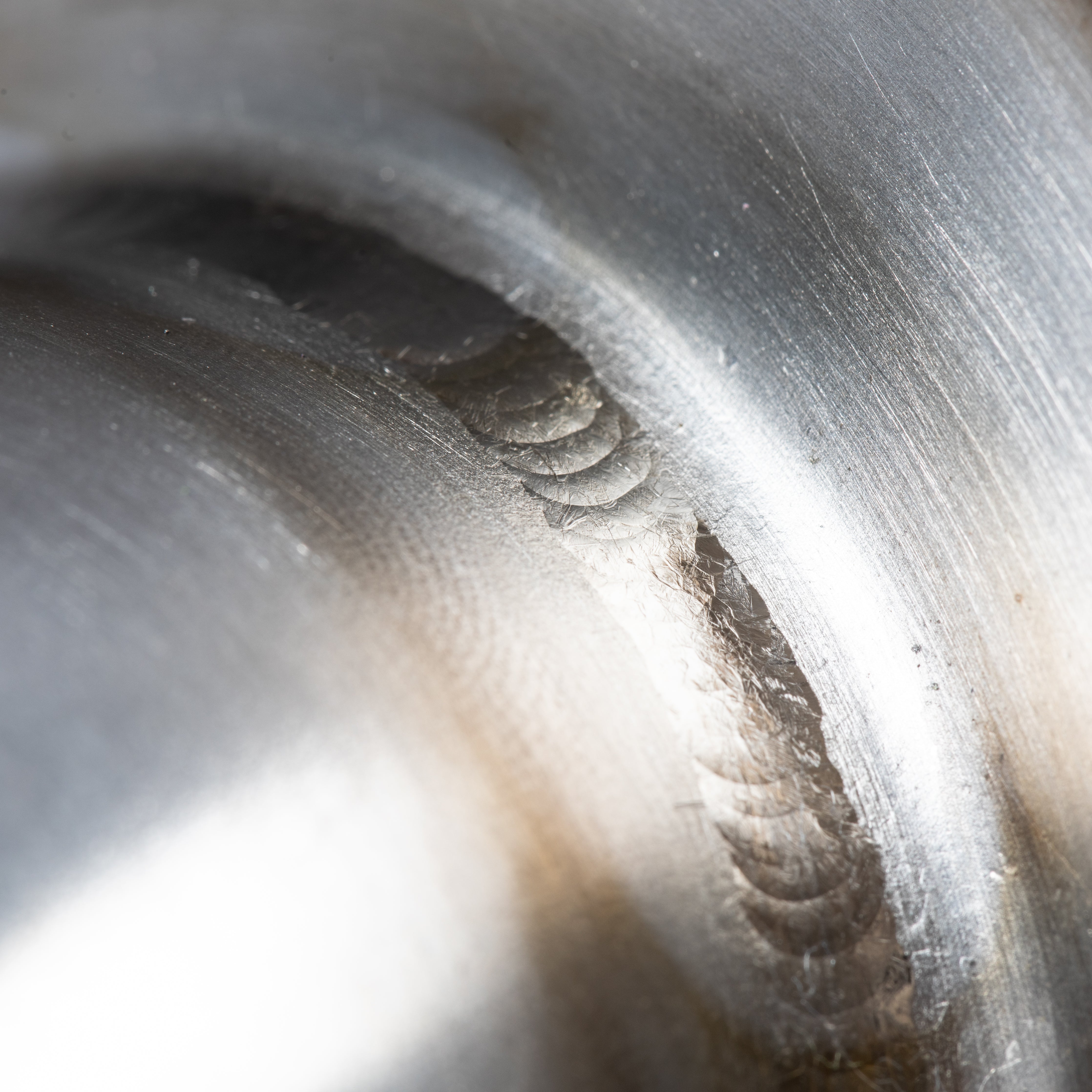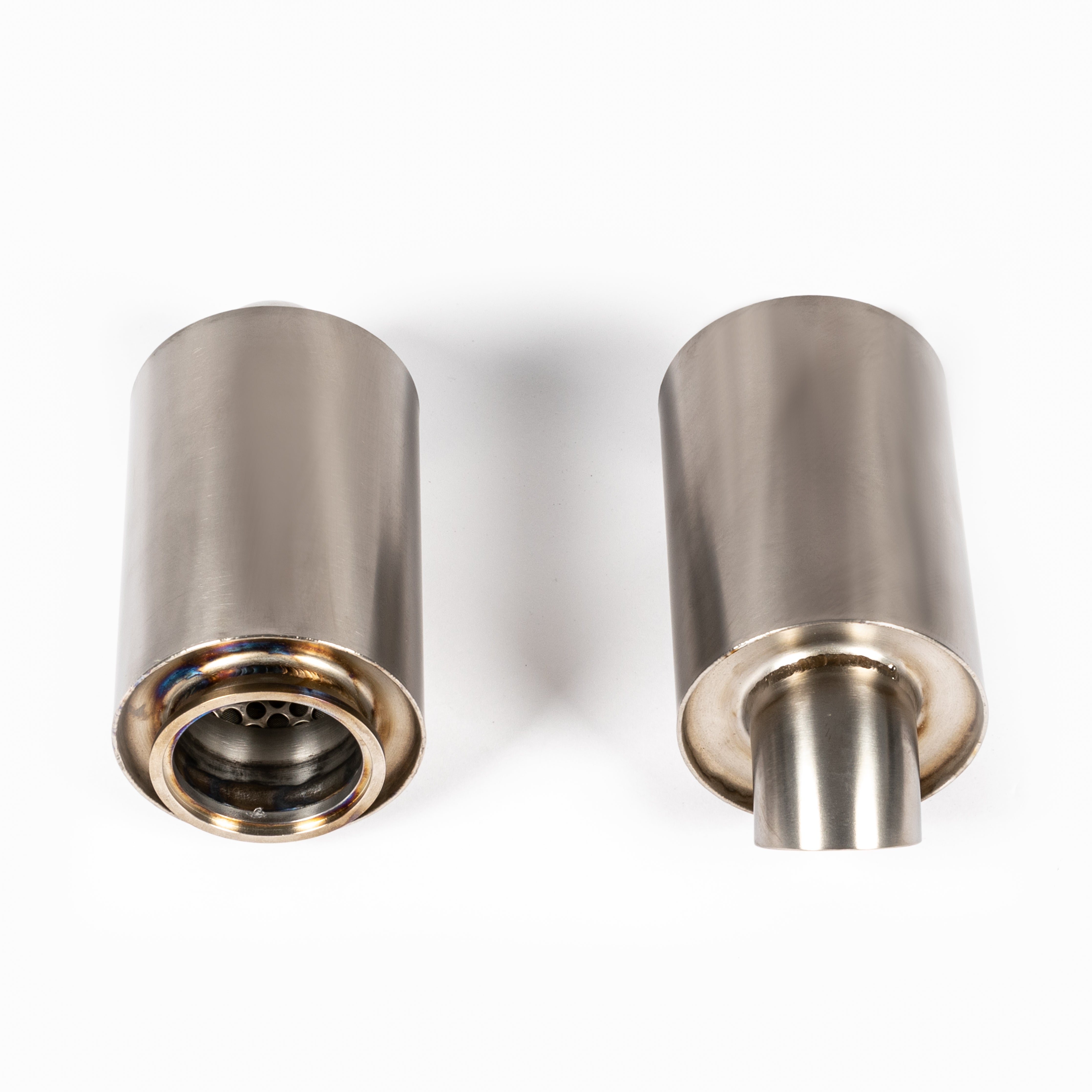 TITANIUM TIPS (SILENCED)
Introduction
An optional add on tip for our 718 GT4 / Spyder / GTS 4.0 Valved Race Pipe. Our Titanium Silenced Tips are designed for owners who own our 718 Valved Race Pipe and allow for a quick and easy swap at the track when noise levels can be problematic avoiding the potential disappointment of a day ruined due to tight noise regulations.
Easy Installation

Continuing the theme of our modular exhaust products our silenced tips are a quick-to-fit part, ideal for swapping out during a day at the track if the noise levels become a little marginal on the day. 10 minutes and some simple tools are all that's required.

Cuts Volume

Our high quality bespoke made titanium silencers will not only last but also are highly effective at reducing exhaust volume. In testing we saw a consistent reduction of 4/5dB depending on the circuit and weather conditions. Often during a track day Porsche GT cars can pass the static noise tests without too many issues however can be very marginal on the drive-by noise limits once at WOT with valves open. This product allows customers to make a quick change to avoid the track event ending early and losing out on entry fee's and enjoyment during the day.
Key Features
100% Titanium Construction
Downturn Tips
Cuts 4/5B Drive By Noise
63mm Internal Diameter
Applications
718 GT4
718 Spyder
718 GTS 4.0
718 GT4 RS
718 Spyder RS
Compatibility
Designed for use with all JCR 718 RACE PIPES & SUPERLIGHT RACE PIPES
For use with OEM rear silencer you must also purchase JCR INCONEL TIP ADAPTERS
Pricing
£1295.00 GBP

All prices are listed without UK VAT included (20%) All UK based customers orders will be subject to UK VAT
Lead Times
Sale price

$1,680.00 USD
Regular price
(/)
TITANIUM TIPS (SILENCED)
Sale price

$1,680.00 USD
Regular price
Choose options