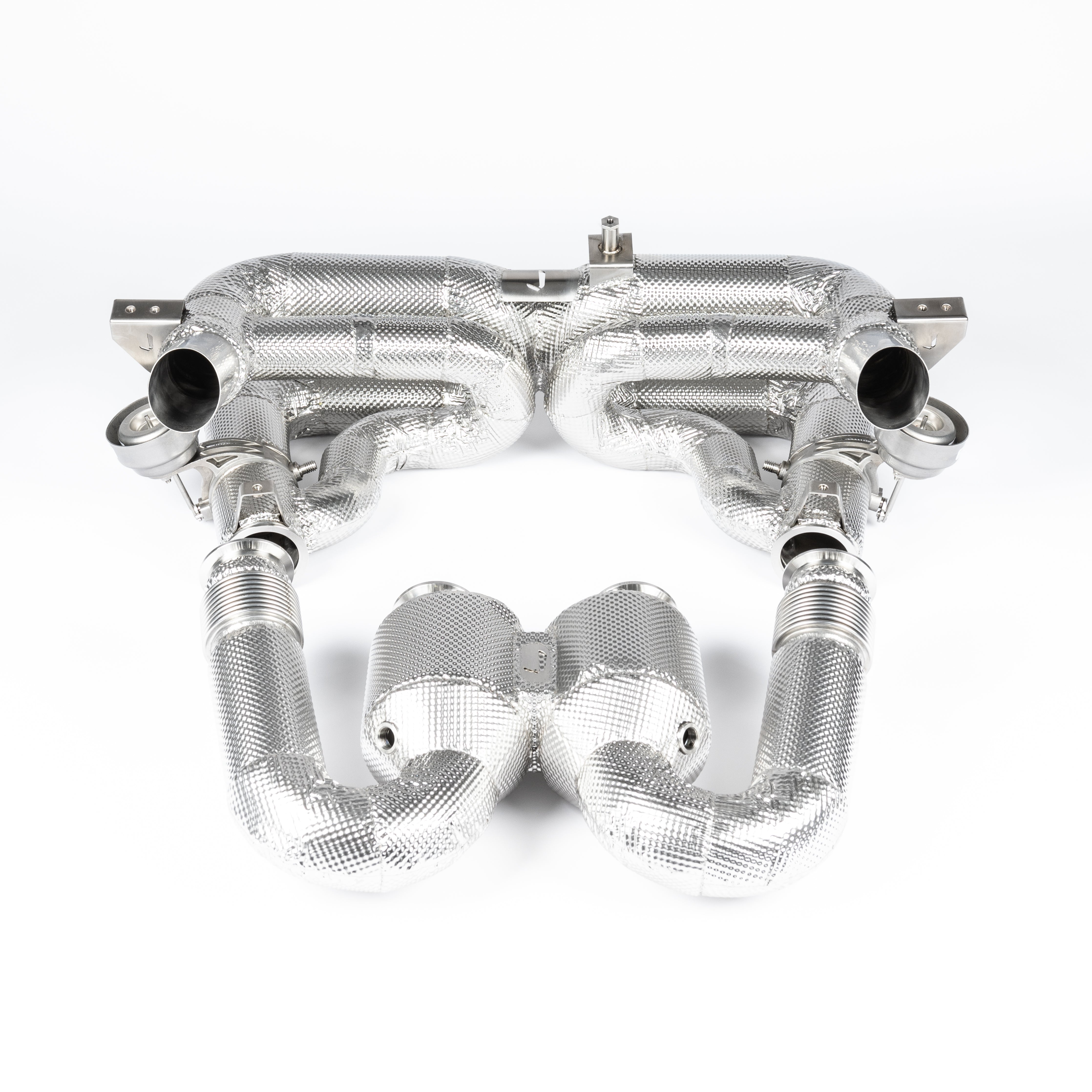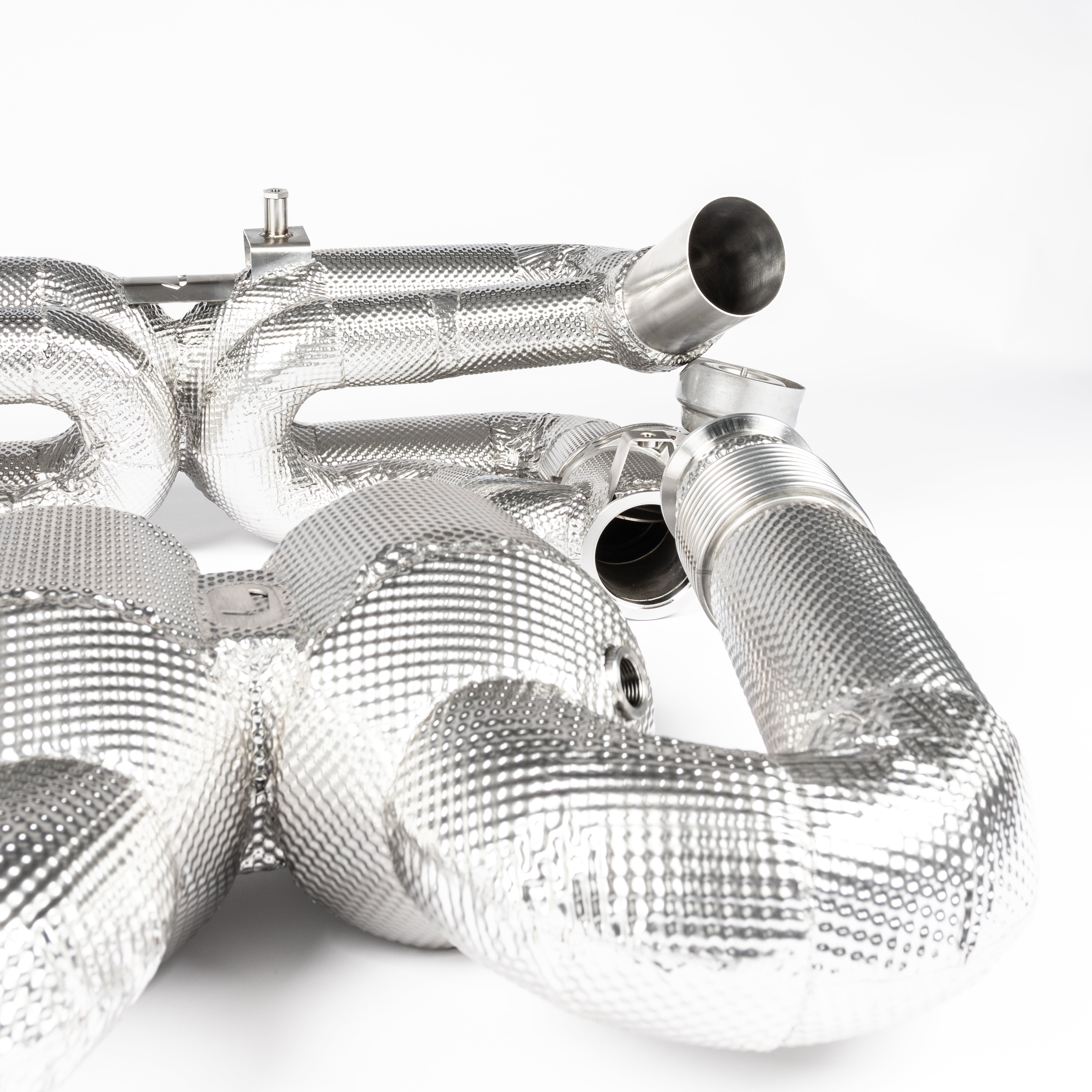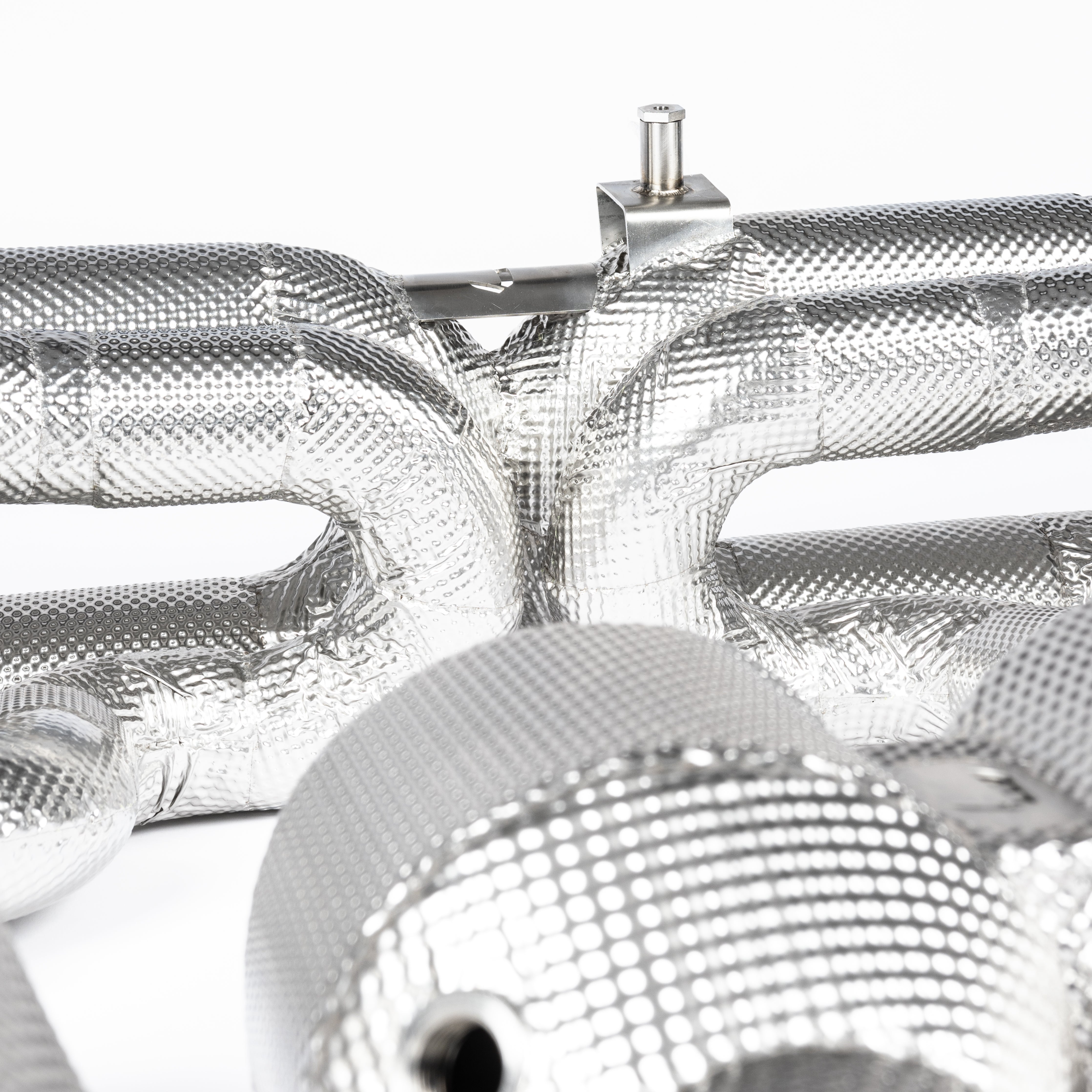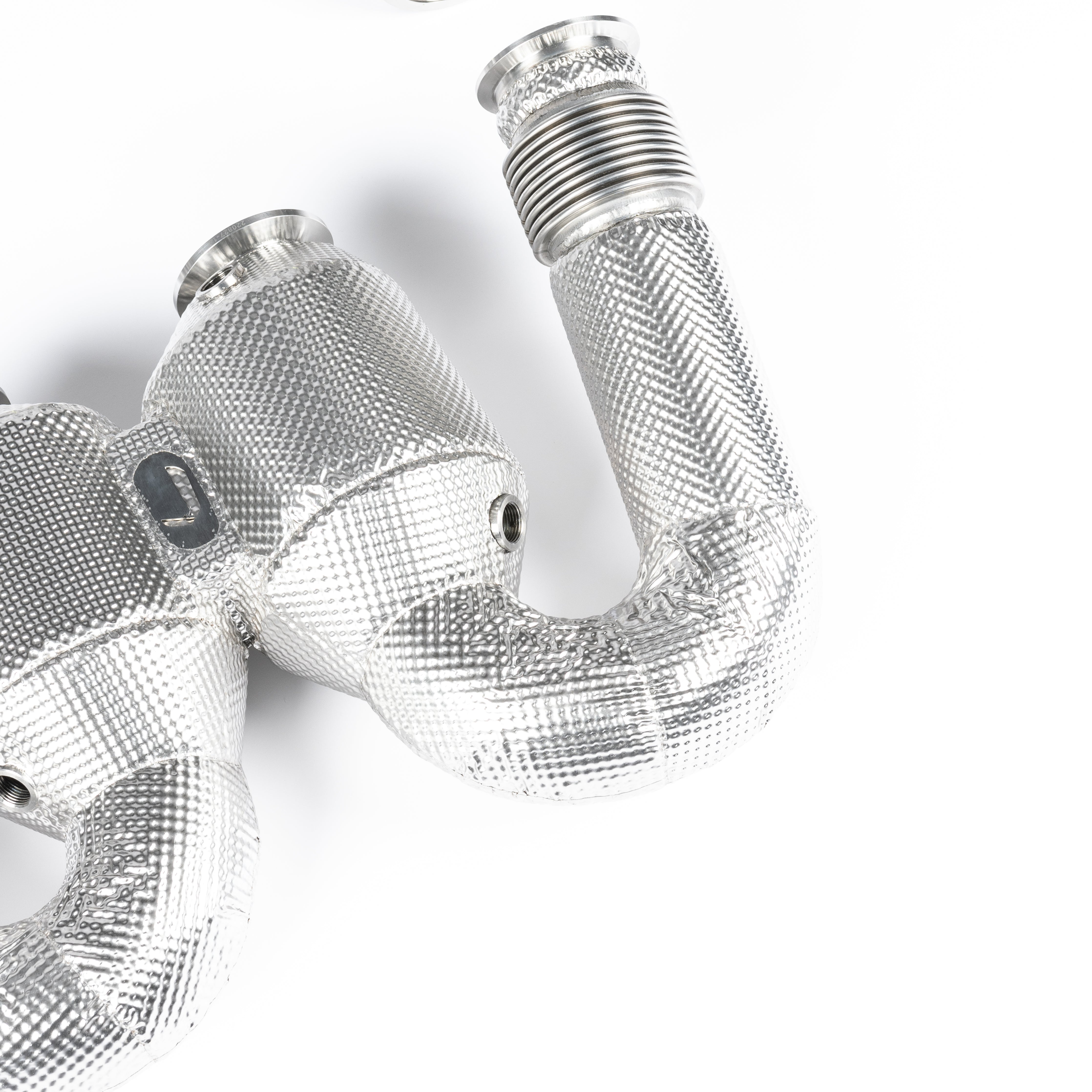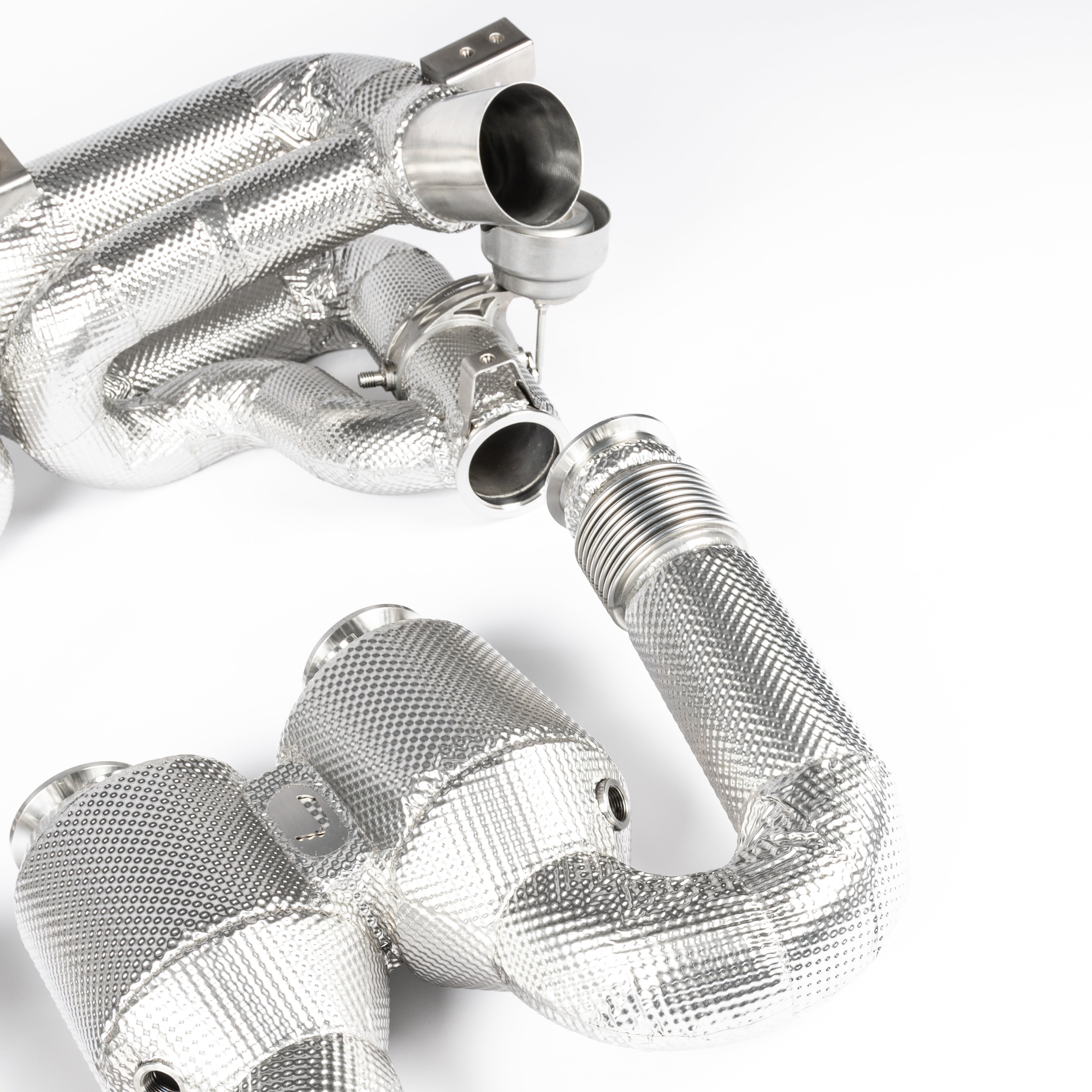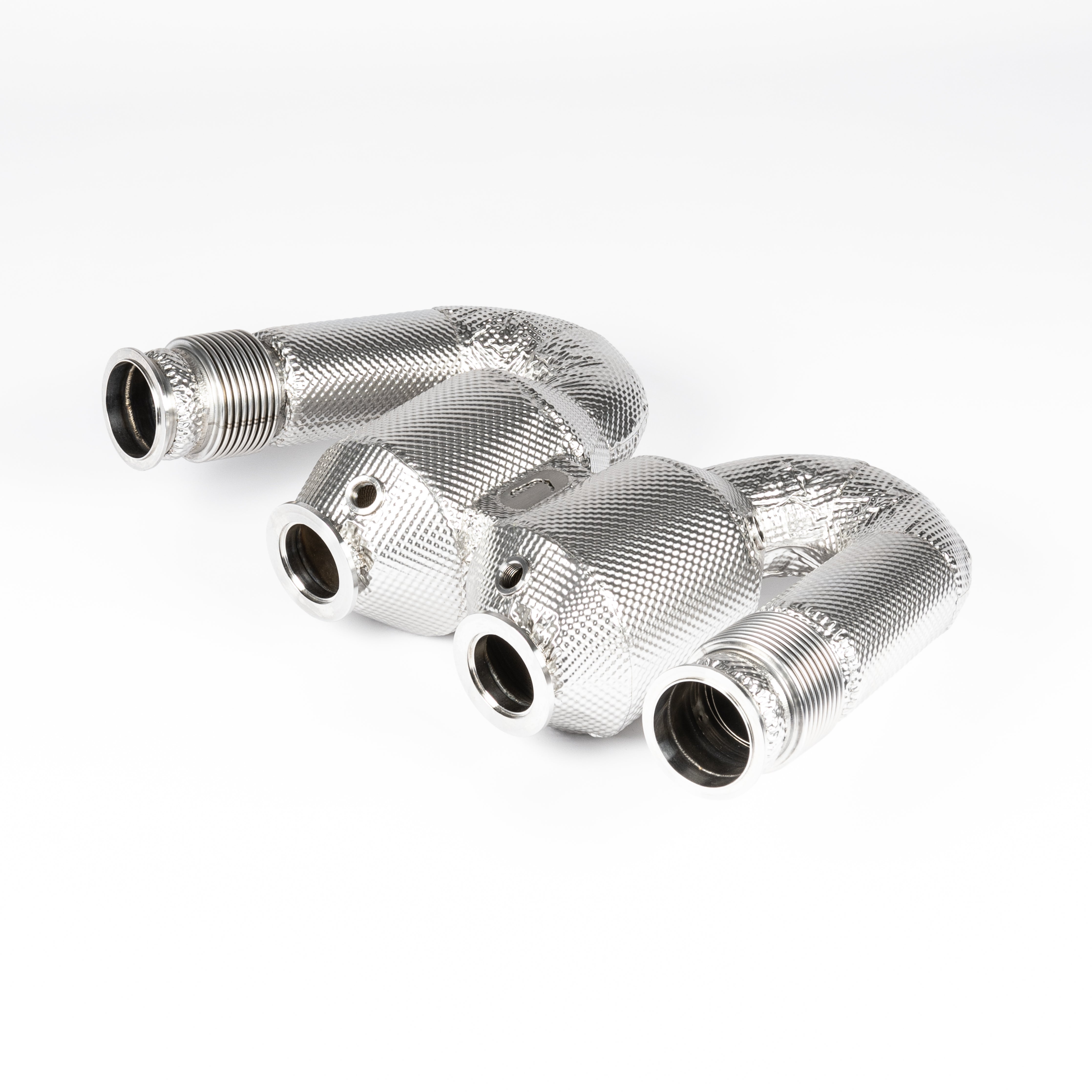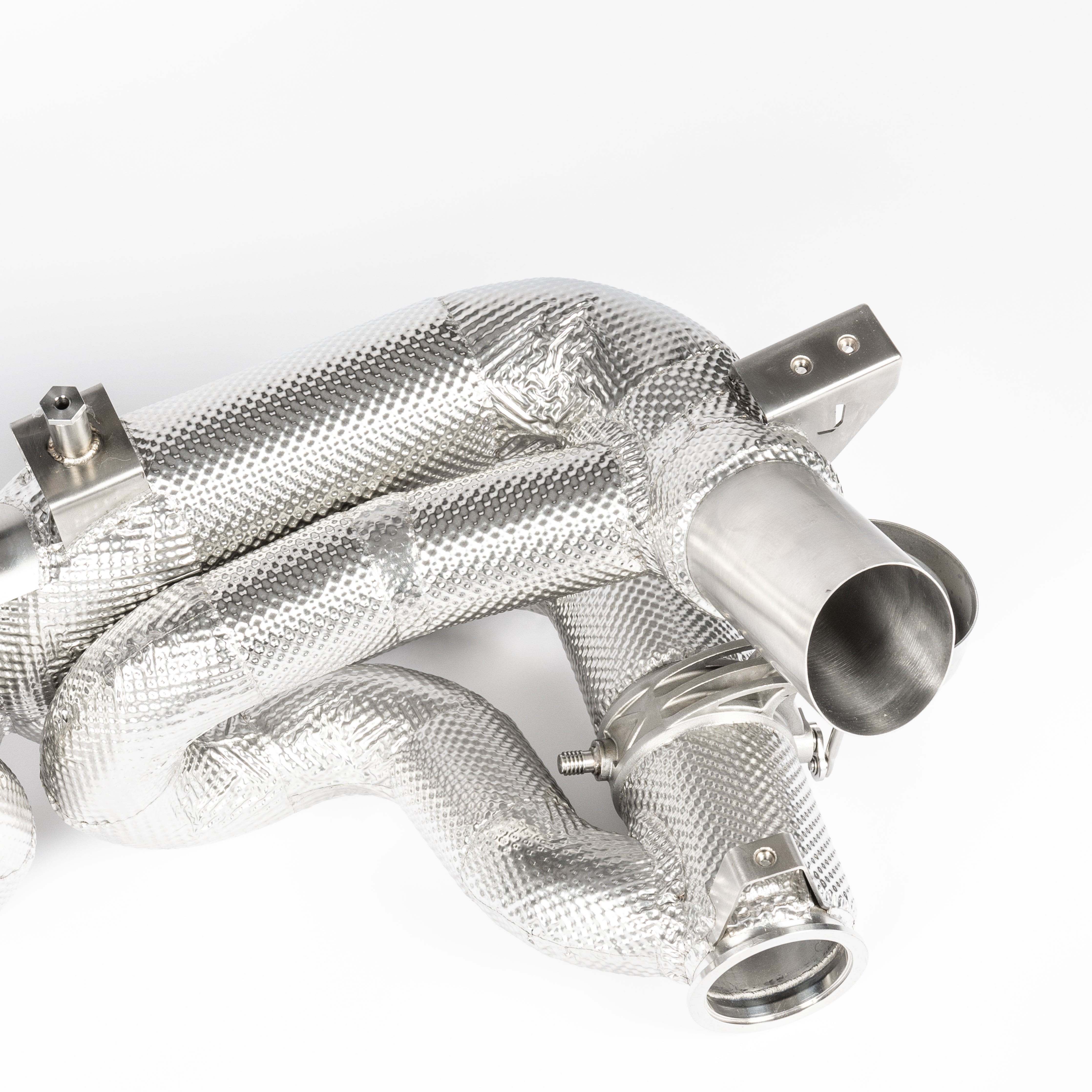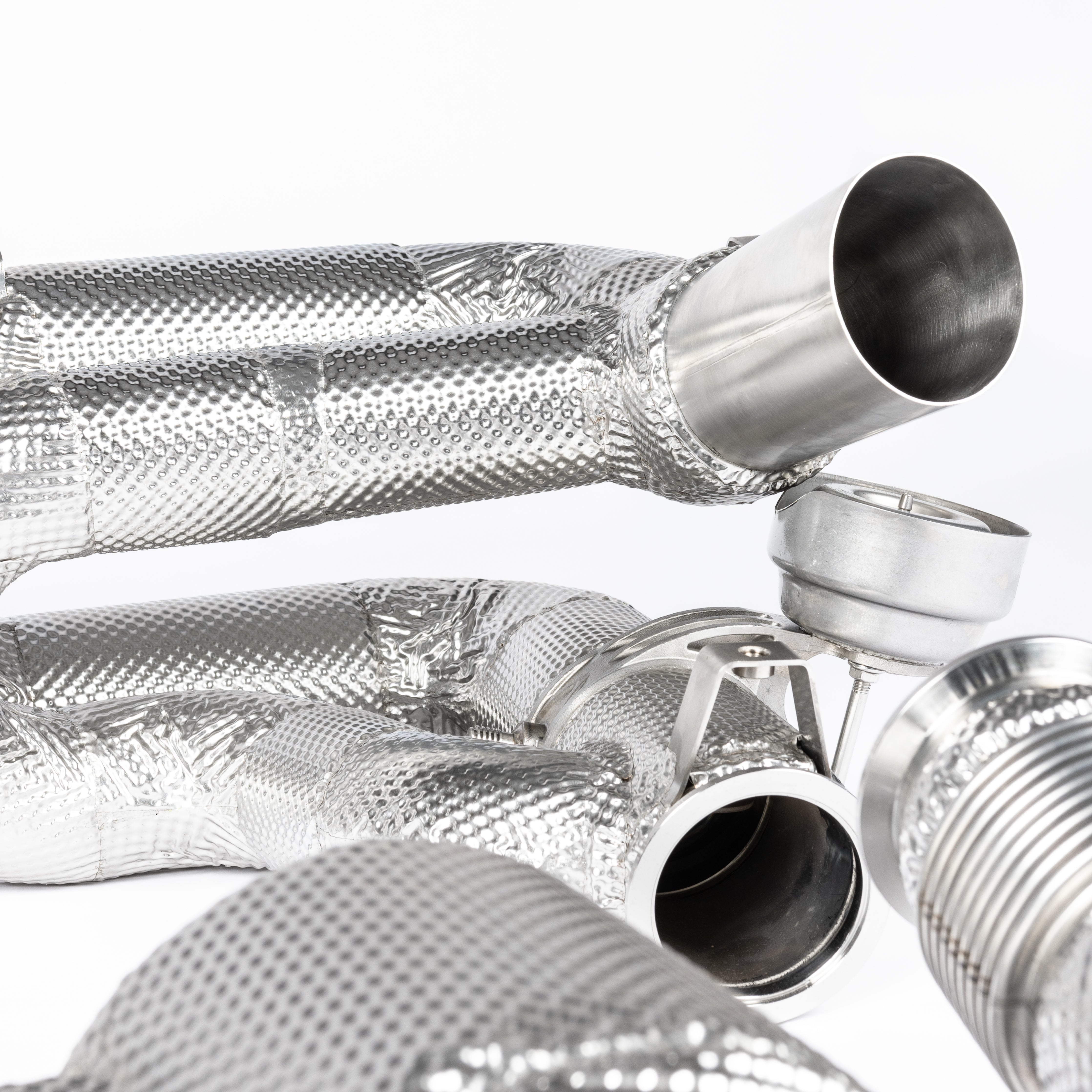 918 SPYDER INCONEL VALVED RACE PIPE & RACE CATS
Introduction
The 918 Spyder is one of the all time greats to come out of the Porsche factory but there's still room for improvement in a few areas.
We recently turned our attention to this incredible machine and through the use of Inconel 625 and high end motorsport heat shielding technology have been able to extract a little more power plus an all new incredible tone from the exhaust which brings a whole new character to this car, especially with the roof removed.
Direct Replacement / Modular Fitment
The JCR Inconel Valved Race Pipe & Inconel Race Cats are a full direct replacement product for the OEM 918 Spyder exhaust system. No fabrication required and no additional parts. Simply remove the factory exhaust system and replace with the JCR Inconel Valved Race Pipe & Inconel Race Cats and enjoy weight savings, power gains and trouble free running with no requirement for any ECU tuning.
Heat Management
Our 918 Inconel Valved Race Pipe & Inconel Race Cats feature the highest quality thermal protection as standard. The heat shielding we have selected is used in the very highest levels of Motorsport to control temperatures whilst protecting and dramatically reducing the effects of radiant heat into the surrounding areas.
Race Cats
Our Inconel Race Cats utilise 200cel HJS Race Cats. This means you benefit from the HP and TQ increase along with a subtle bump in overall volume vs the factory cat pipes whilst keeping the car emissions legal. This makes for a great option for street cars which require functioning cats to be placed in the exhaust system.
Exotic Sound
The sound signature of this exhaust system has been engineered to deliver a sound quality fitting of this masterpiece. Gone is the flat and dull exhaust note, replaced with a beautiful V8 howl and accompanied by a more substantial volume upon request. Utilising our calculated merge design we have brought the 4.6L V8 installed in 918 Spyder to life with an exotic high quality tone. Now the sound truly matches the performance of this stunning hypercar.
This system retains factory valve control, ensuring quiet cruising with valves closed with the ability to increase volume significantly with valves open.
Light Weight
Due to the construction and material choice we were able to achieve all of our performance goals plus reduce the weight of the OEM system by over 50% - This truly is a win-win modification saving over 14.58kg (32.14lbs) of mass from high up in the centre of the car.
Performance Increase
Every component of the JCR Titanium Exhaust line is guaranteed to improve HP & TQ with to a varying degree dependant on the specific combination of parts.
Key Features
100% Inconel 625 Construction
OEM Valve Control
200cel HJS Race Cats
Fully Inconel Heatshielded Parts
14.58kg (32.14lbs) Weight Reduction vs OEM
Improved Sound Quality
Applications
Compatibility
Pricing
£13,995.00 GBP

All prices are listed without UK VAT included (20%) All UK based customers orders will be subject to UK VAT
Lead Times
All JCR products are produced in batches. We aim to carry stock of all products however in the event that parts are not displayed as

IN STOCK

 then please allow approximately 30-60 days from the point of order before your parts ship.
For lead time estimates prior to ordering please contact us via the contact page.
Sale price

$18,103.00 USD
Regular price
(/)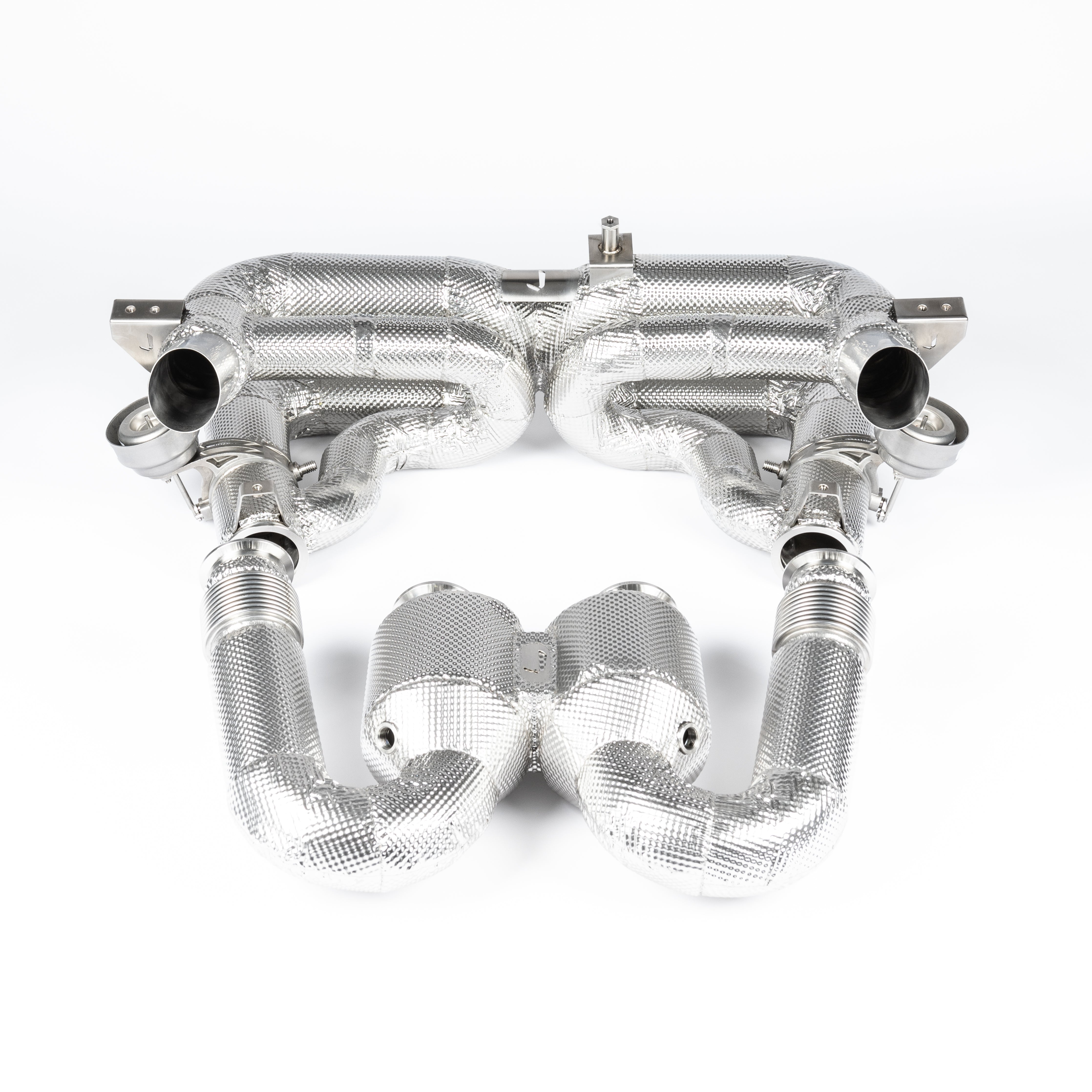 918 SPYDER INCONEL VALVED RACE PIPE & RACE CATS
Sale price

$18,103.00 USD
Regular price
Choose options