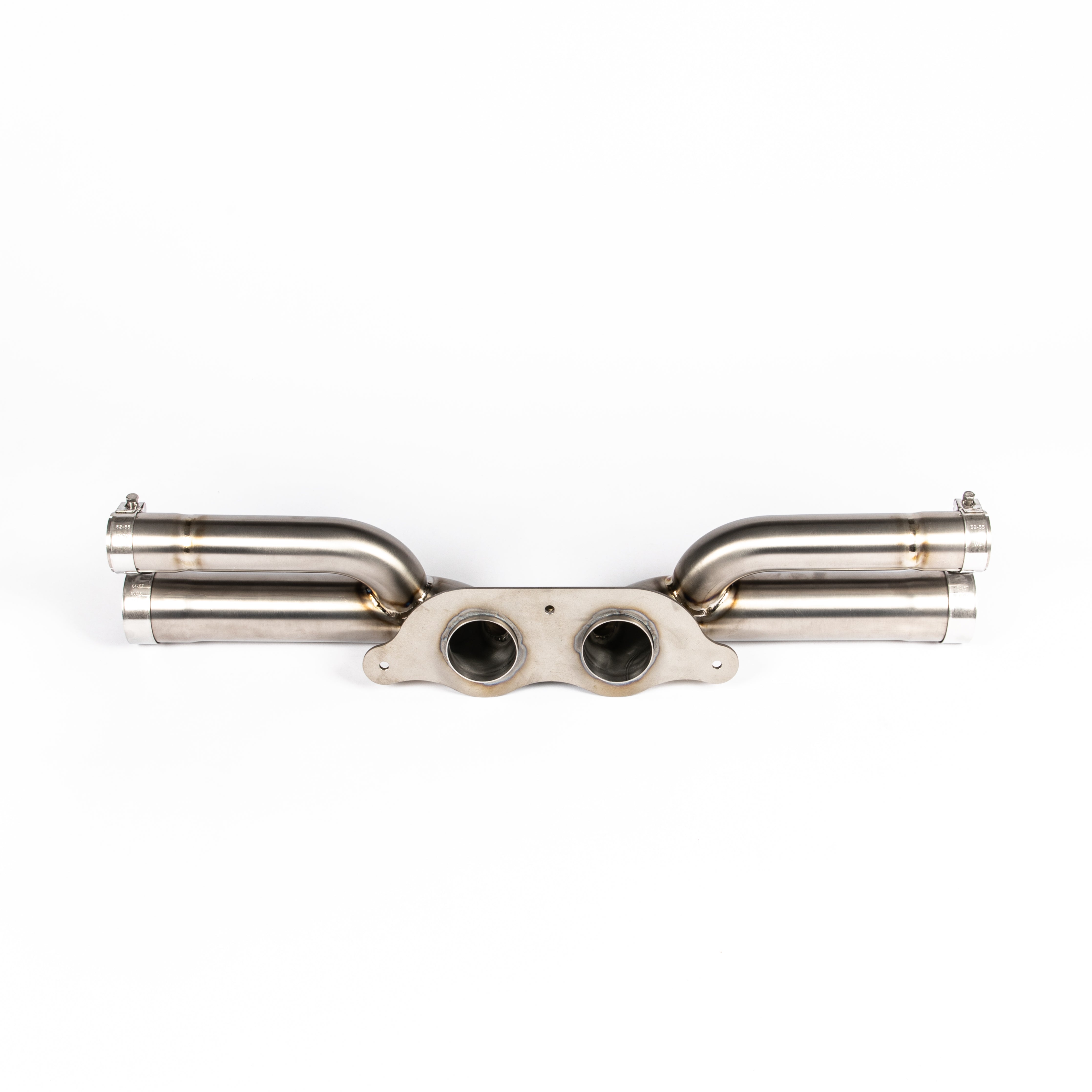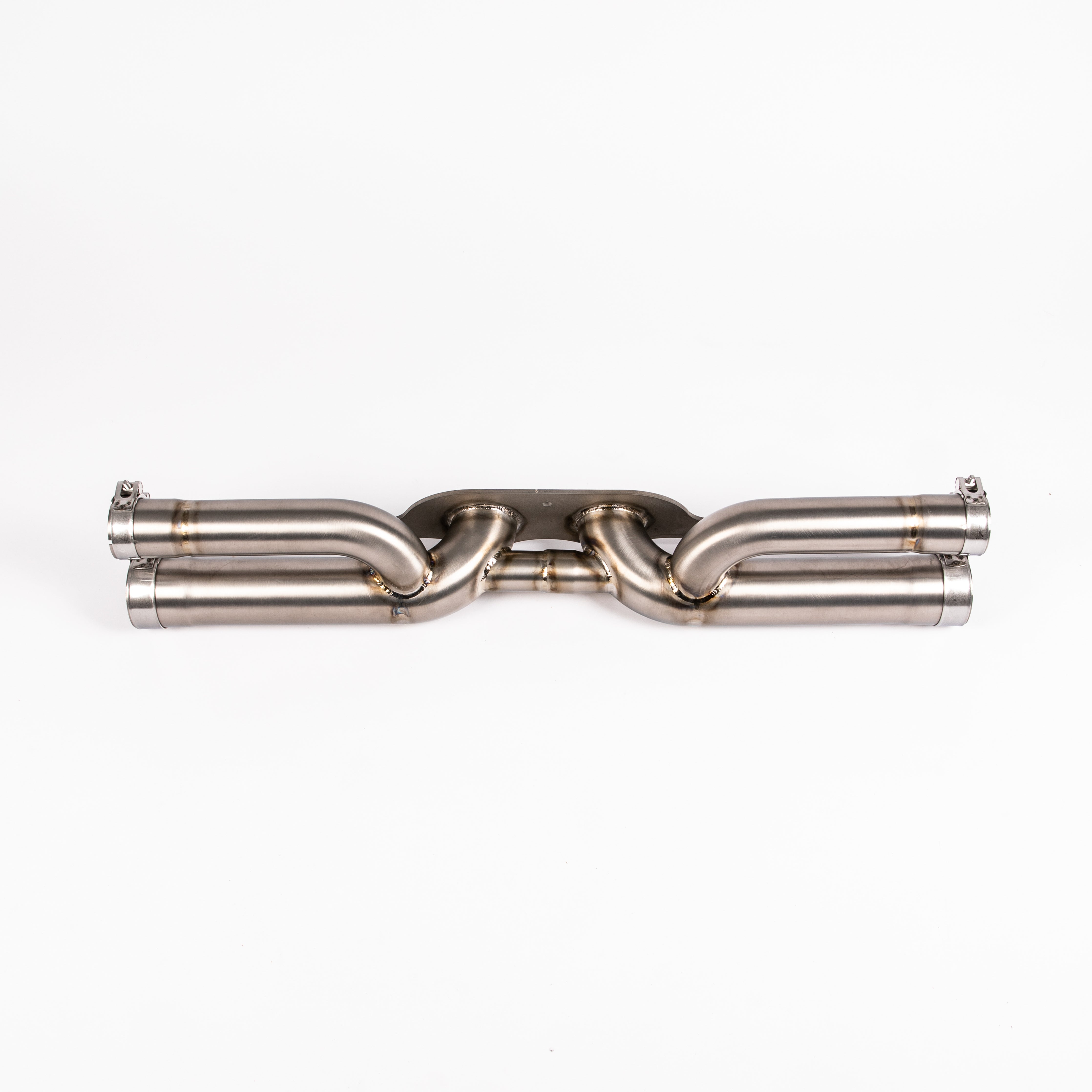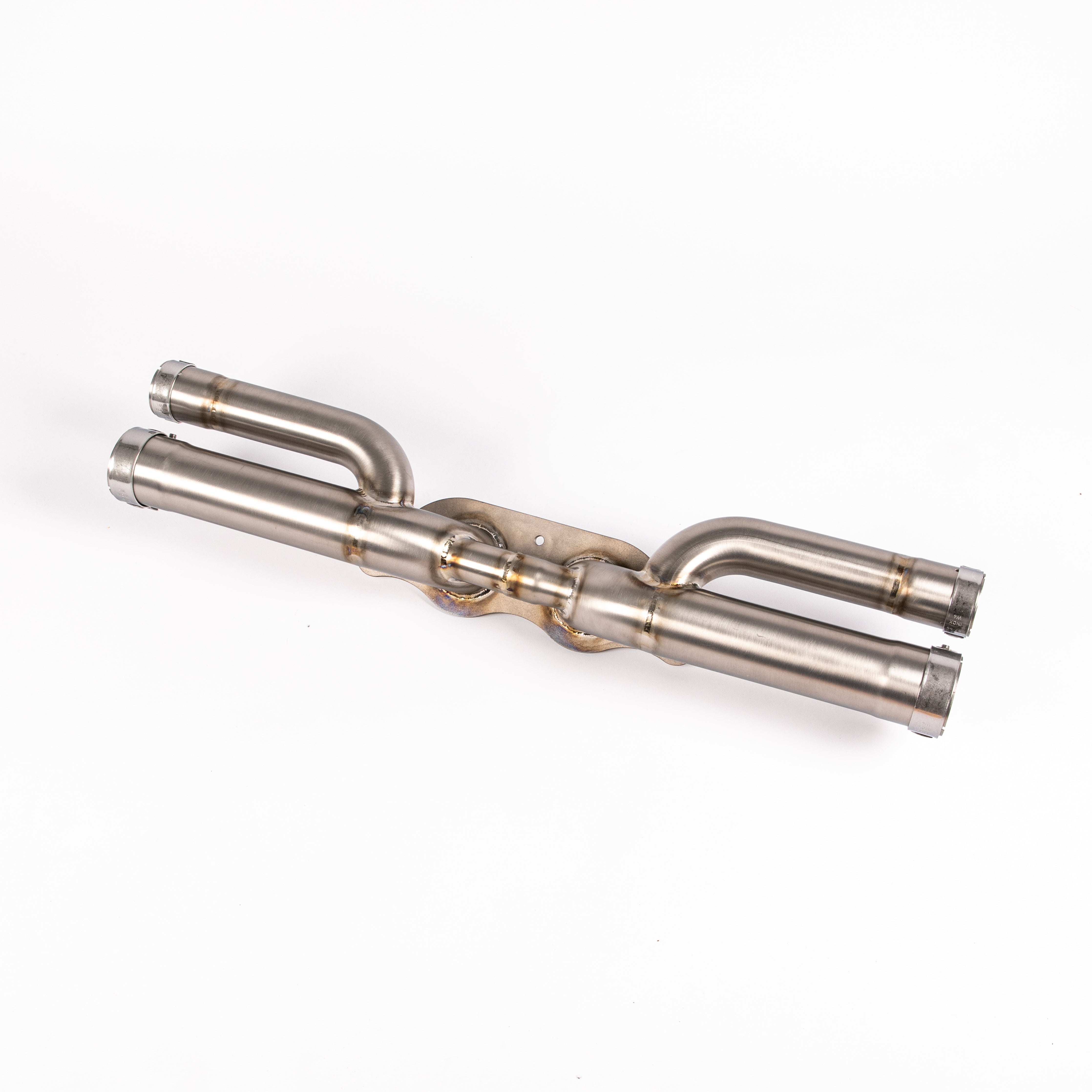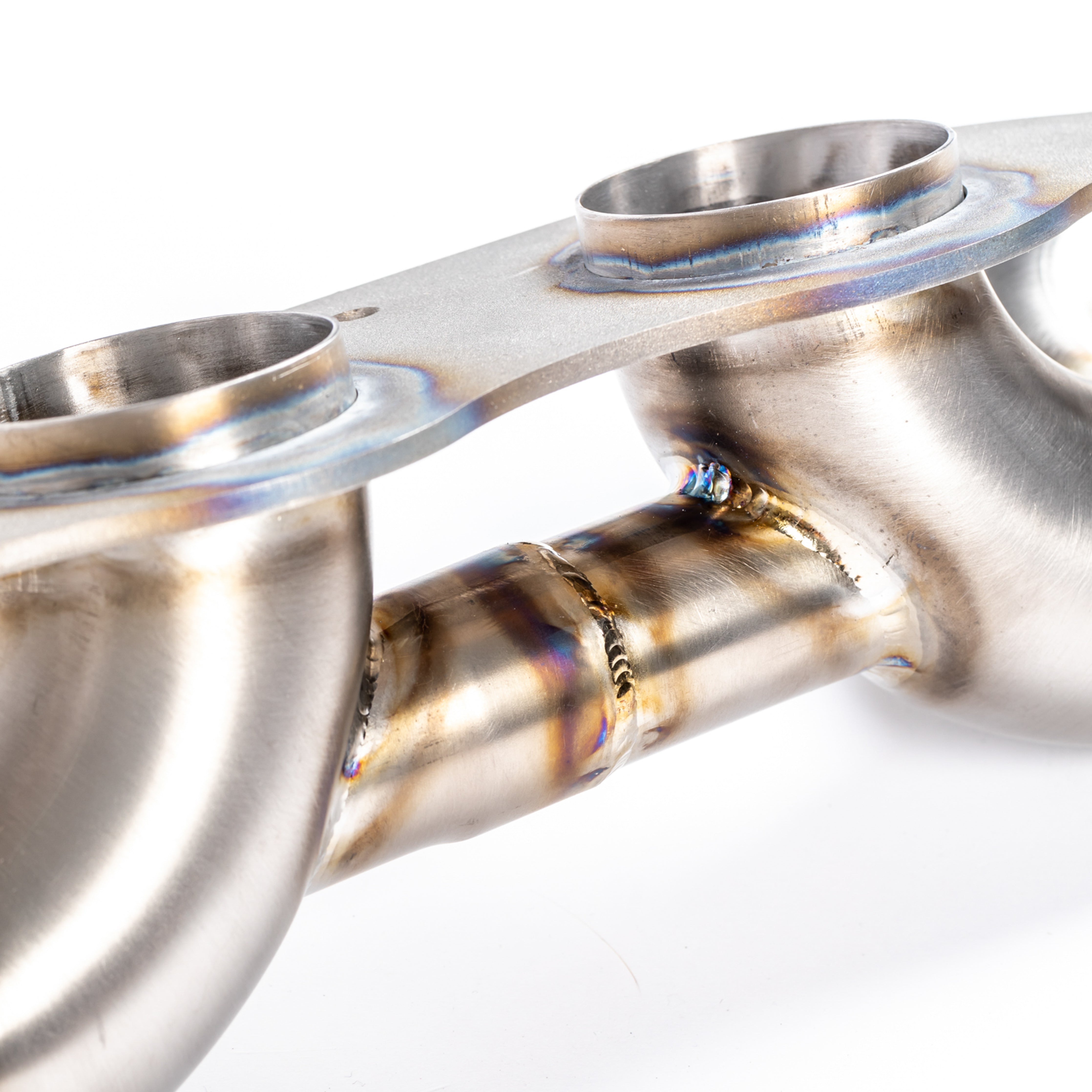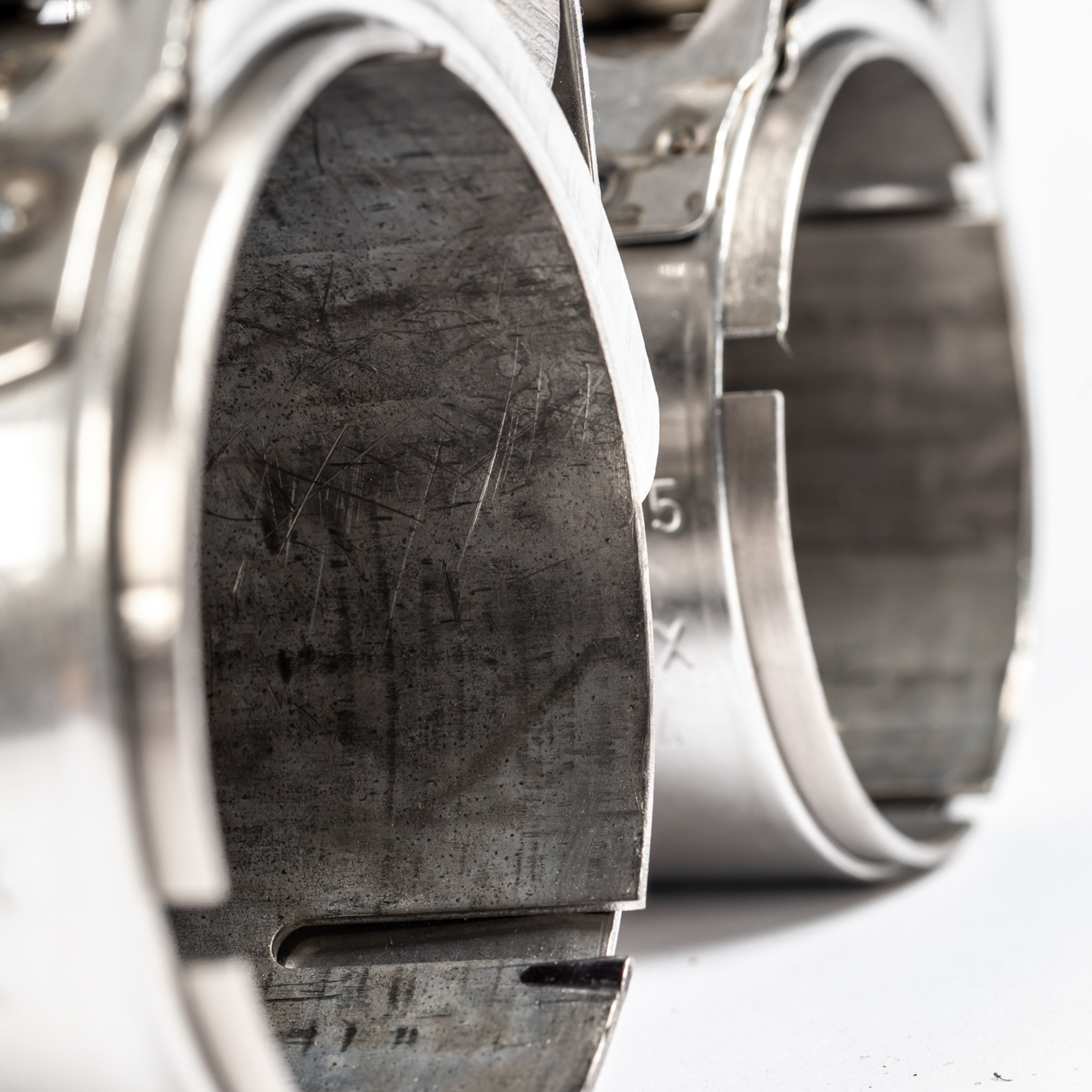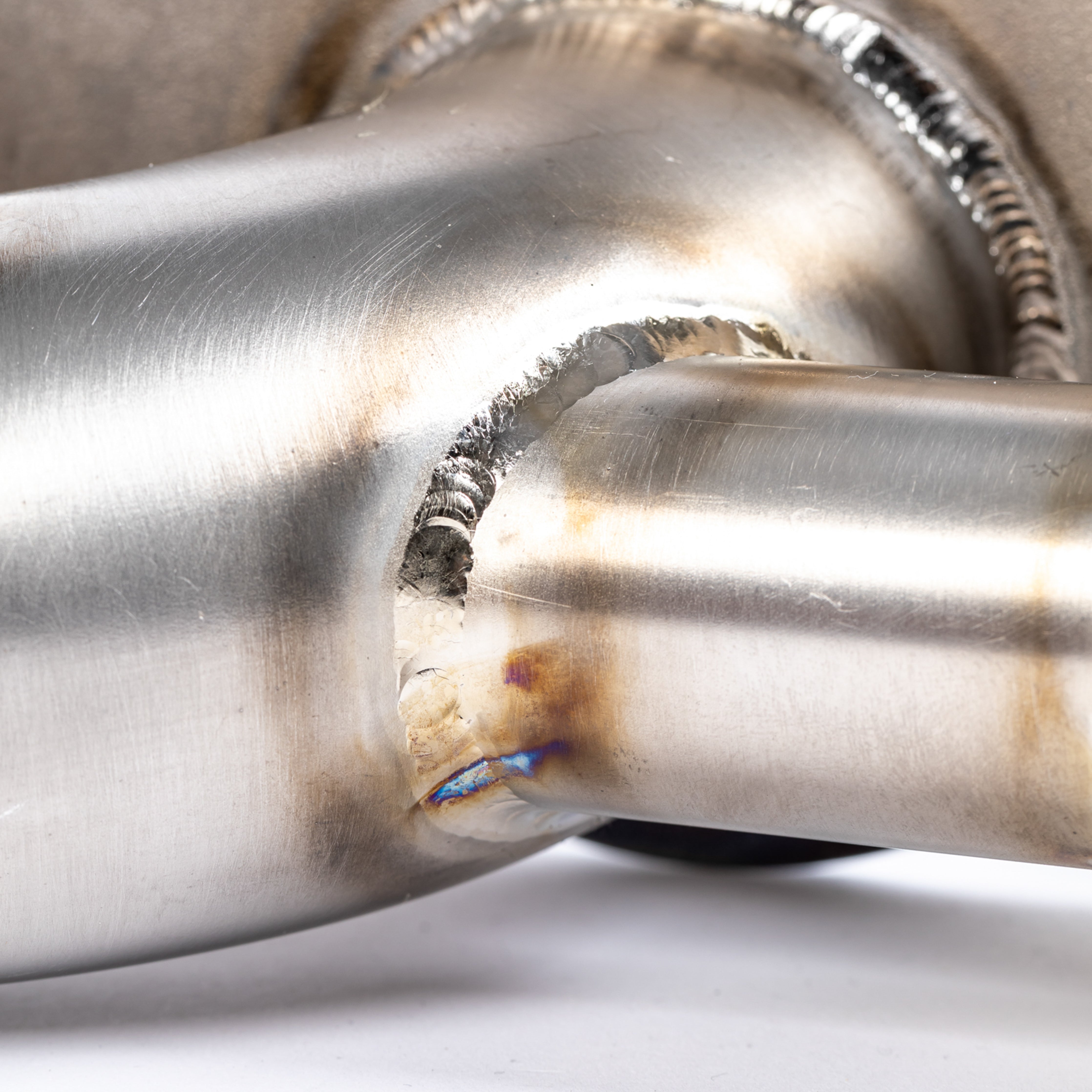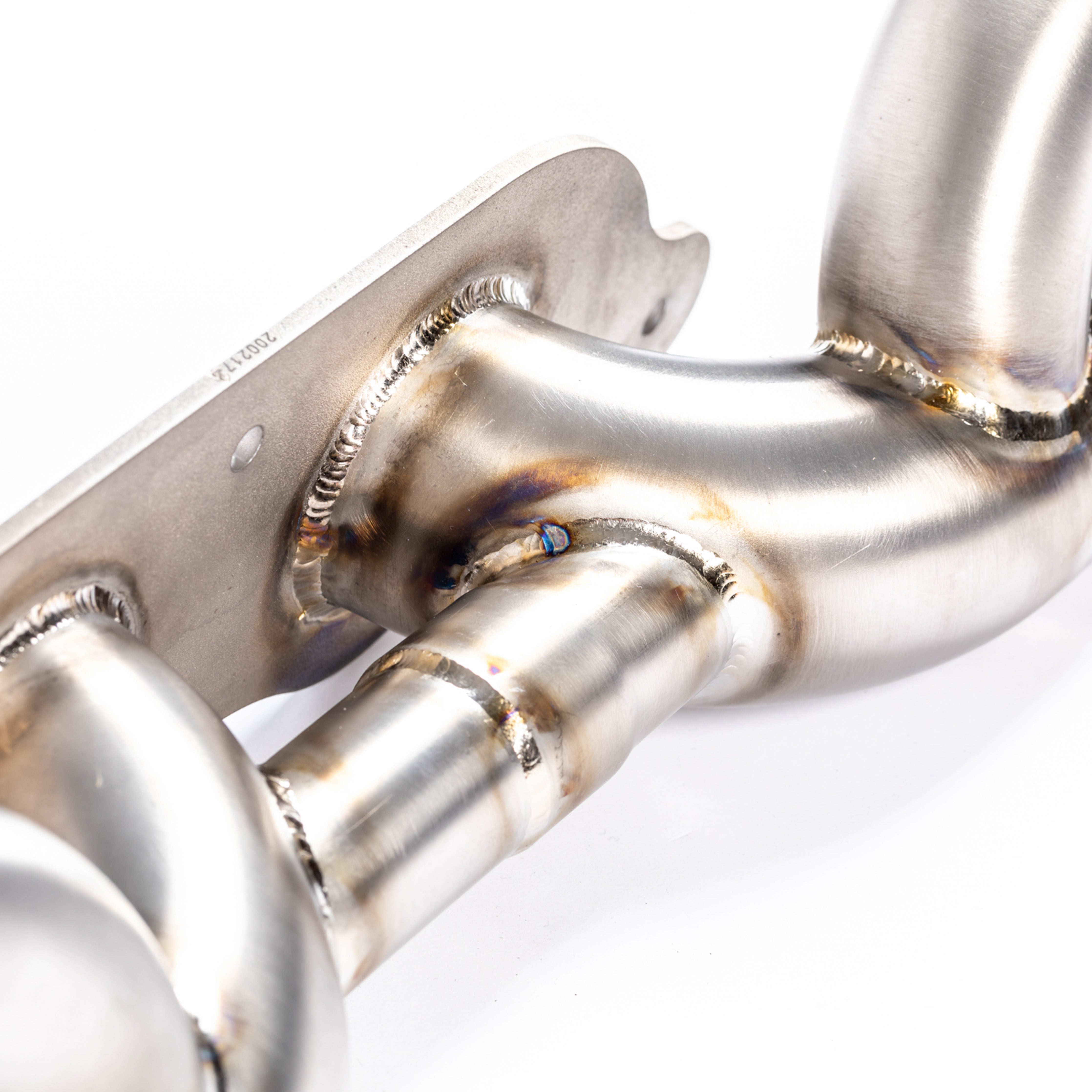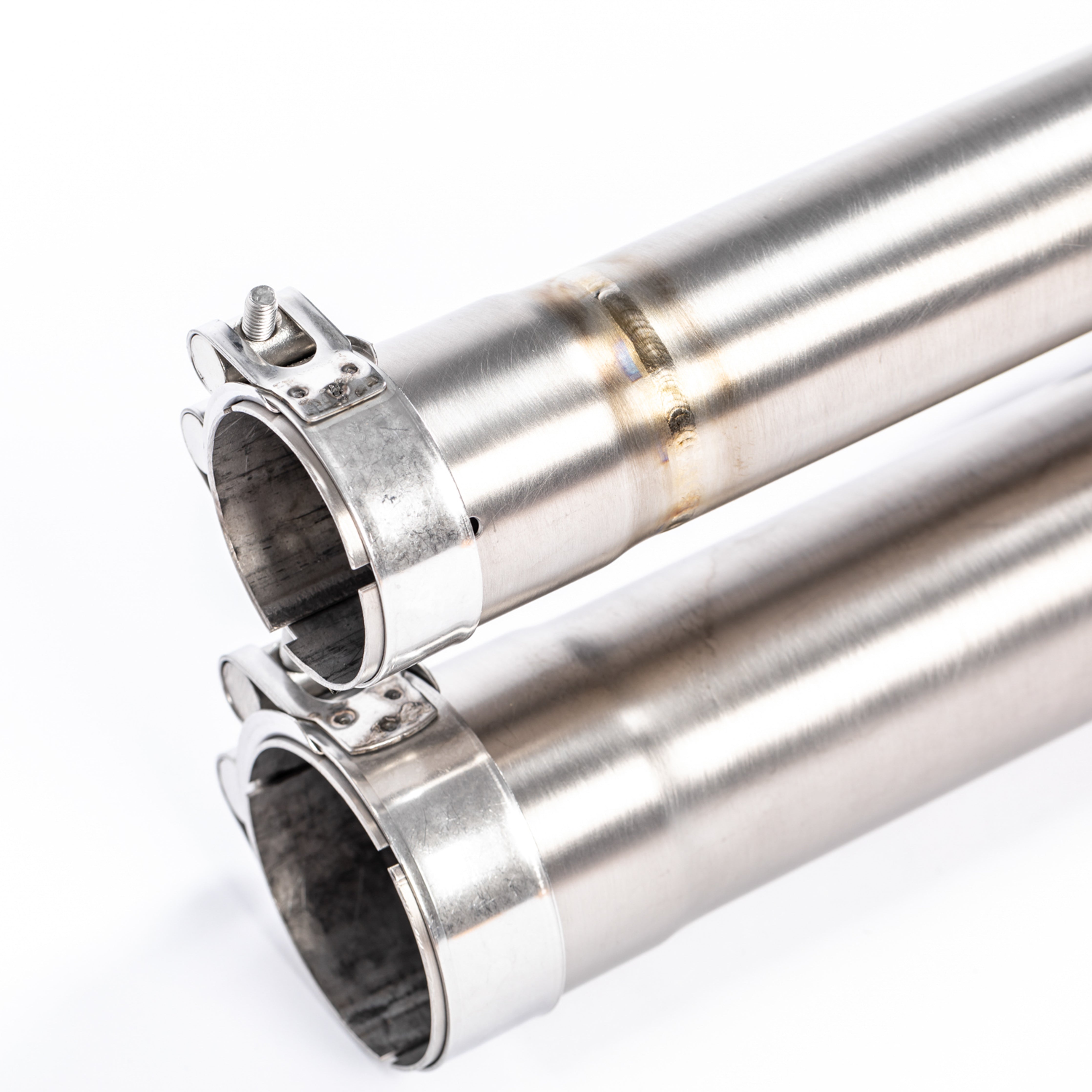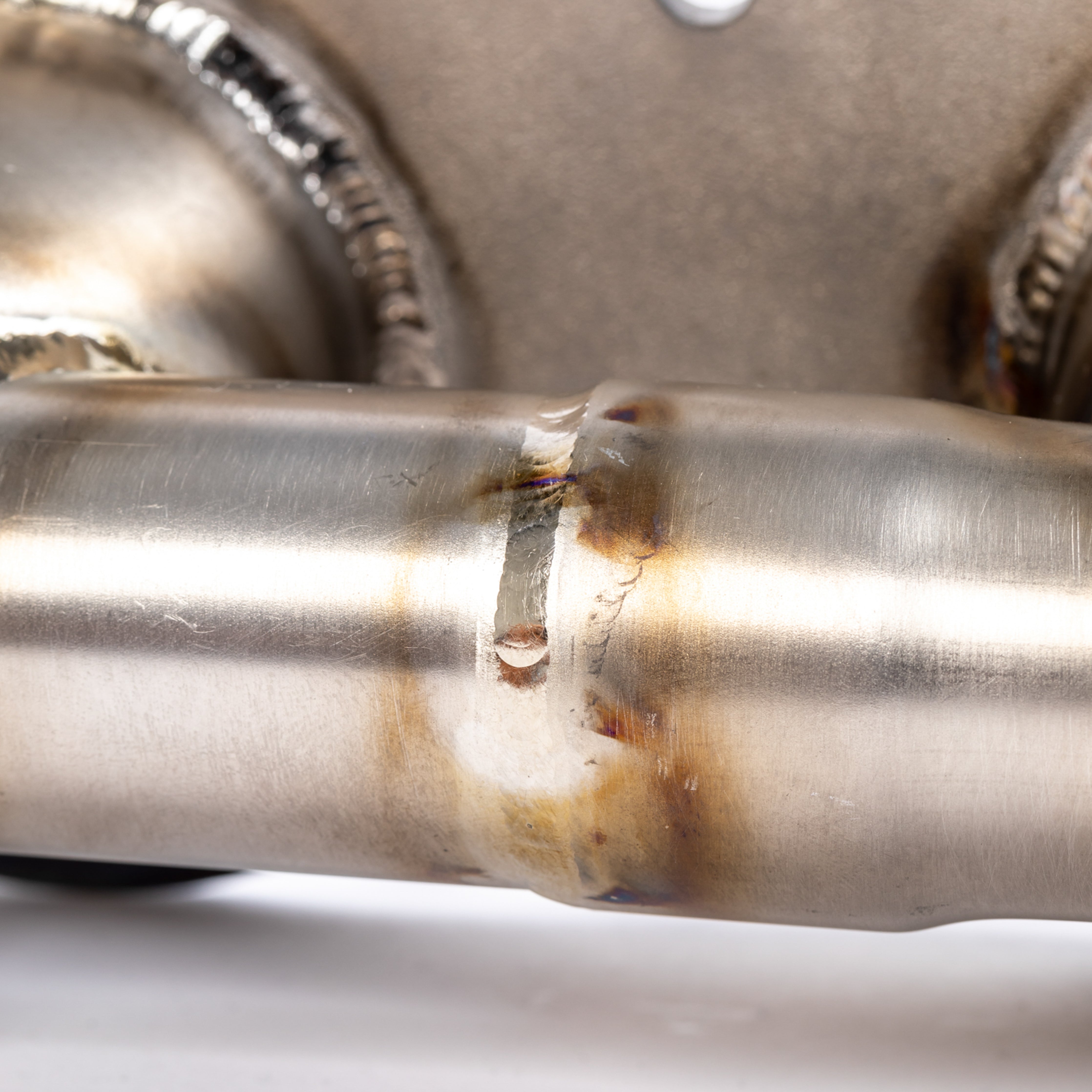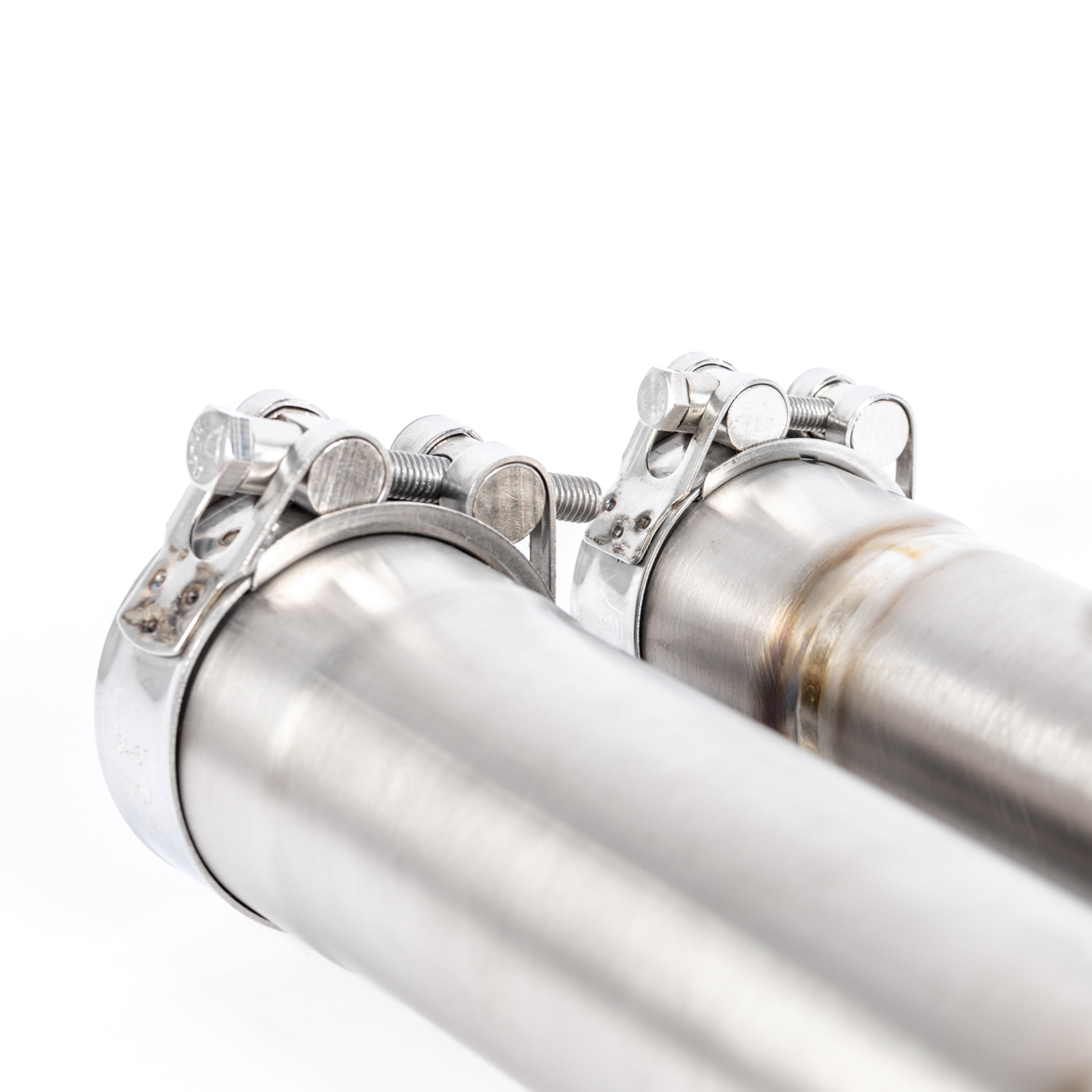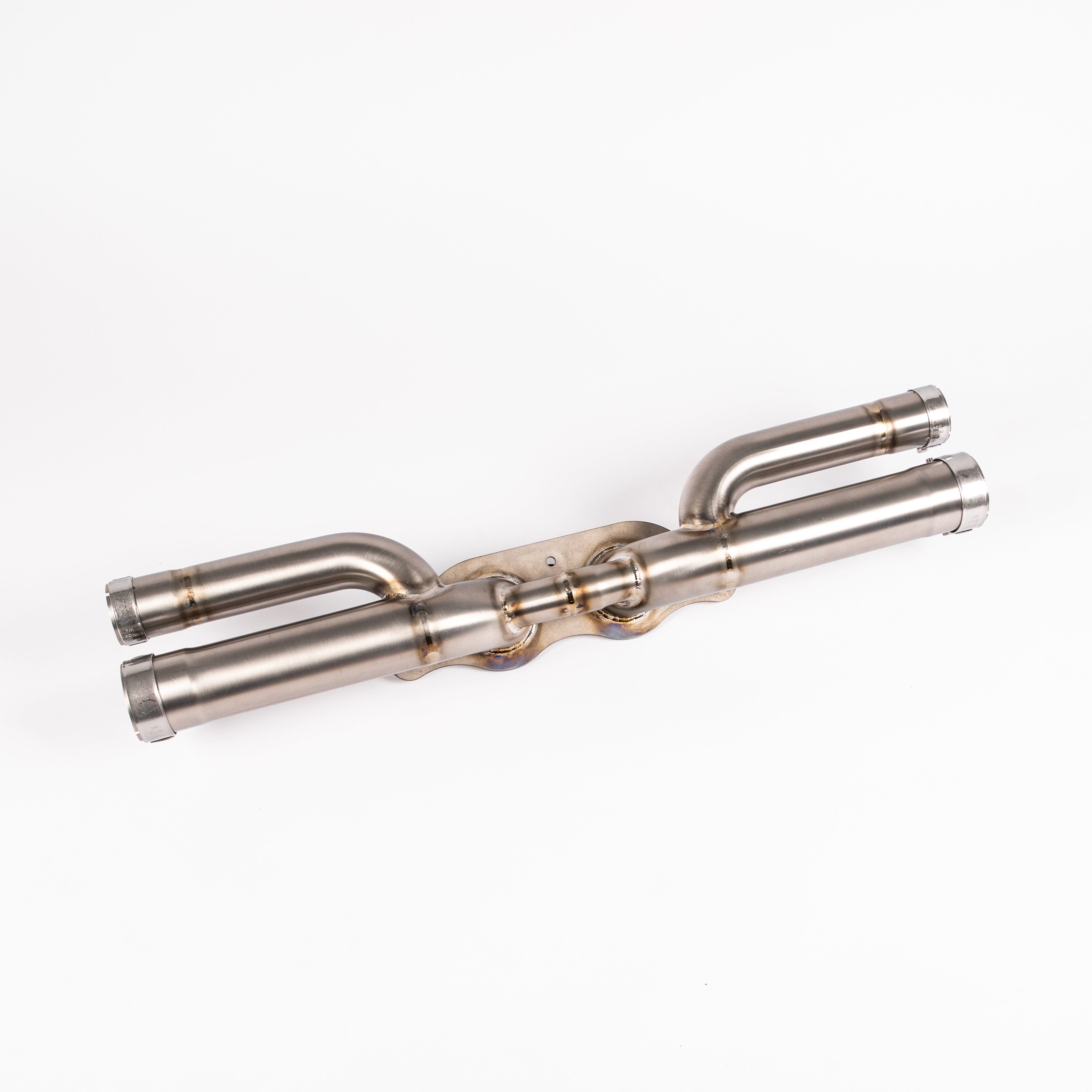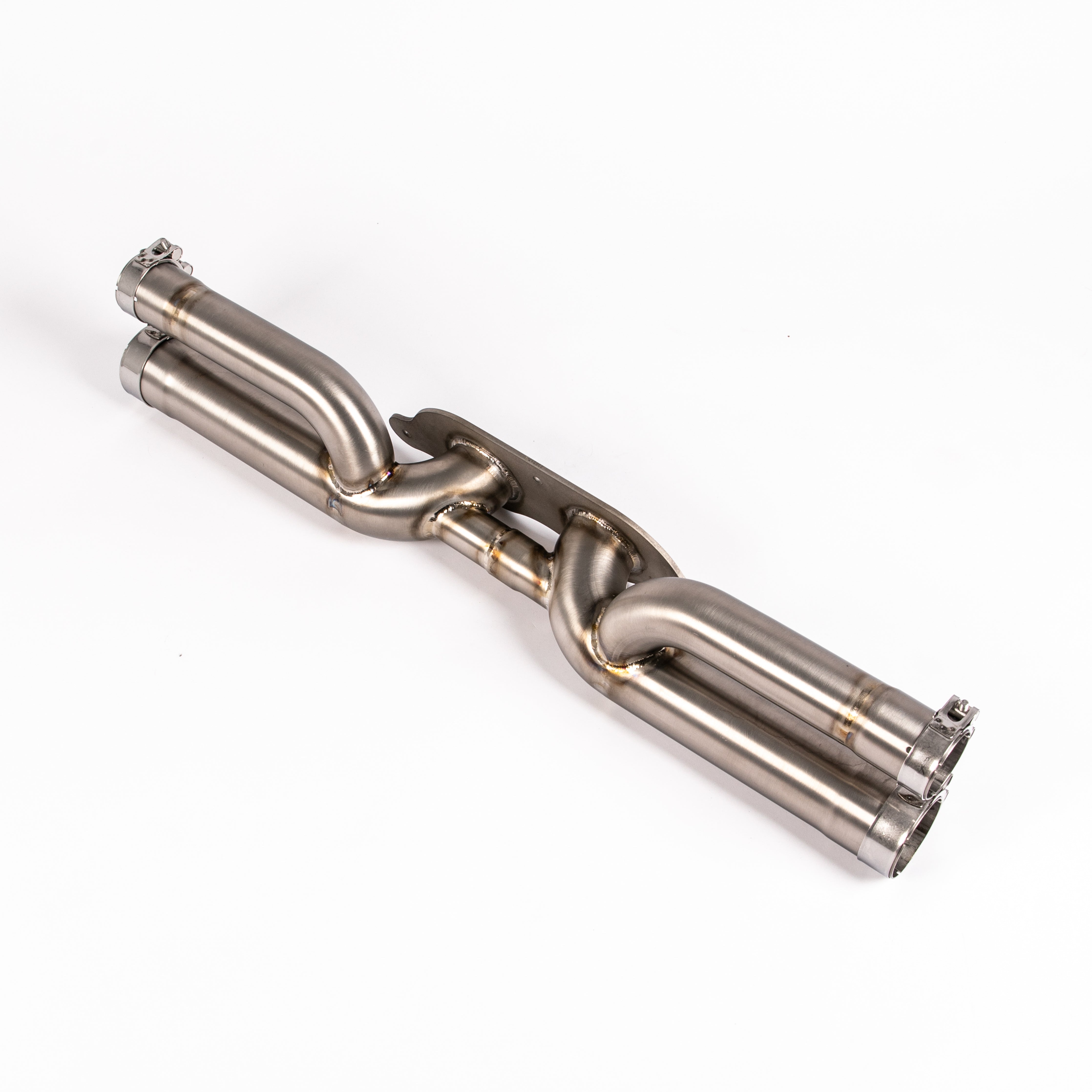 TITANIUM CENTRE BYPASS (NON SILENCED)

Introduction
From the 991.1 GT3 to the latest 991.2 GT3 RS, the factory exhaust system is somewhat a comprimised piece. Porsche have engineered an exhaust system which will meet the requirements of each and every customer, from the every day driver to the most avid track day fan.
The JCR Exhaust line is modular in its construction, meaning that when combined with factory components our products allow for an impressive number of permutations. We offer a number of material choices, from high grade T321 Stainless Steel through to the lightest weight motorsport grade Tianium. This means that no matter what you're looking to achieve our line of Exhaust components will surely be able to fit your needs.
Light Weight
Due to the 100% Titanium construction the JCR Centre Bypass knocks off an impressive amount of weight from the rear end - Any weight reduction is good news however reducing weight rearward of the 911's rear axle can yield huge improvements in handling balance too. This truly is a win win modification.
Race Car Sound
The JCR Titanium exhaust line has been carefully developed to enhance the tone of the 3.8 and 4.0 flat 6 with the focus on creating the most agressive results at full throttle while maintaining a reasonable level at partial throttle and curising RPM's. The benefit of the 100% Titanium construction is the natural resonance which occurs whilst using this material, a hard edged tone reminicent of the latest mid-engined 991 RSR race cars.
Power Increase
Every component of the JCR Titanium Exhaust line is gurenteed to improve HP & TQ with varying results dependant on the combination of parts. Our most extreme free flowing system will see gains in the mid 30HP along with great improvements in engine response and mid range torque.
Key Features
100% Titanium Construction
-5.04kg (11.11lbs) Weight Reduction vs OEM
Improved Sound Quality
HP & TQ Increase
Titanium Fixings Kit Included
Applications
997.1 GT3 / RS
997.2 GT3 / RS / 4.0
991.1 GT3 / R / RS
991.2 GT3 / Touring / RS
Pricing
£1695.00 GBP

All prices are listed without UK VAT included (20%) All UK based customers orders will be subject to UK VAT
Lead Times
JCR products are produced in batches, we aim to carry stock of all products however in the event that parts aren't in stock please allow approximately 30 - 60 business days after the point of ordering before your parts ship. For lead time estimates prior to ordering please contact us via the contact page
Sale price

$2,170.00 USD
Regular price
(/)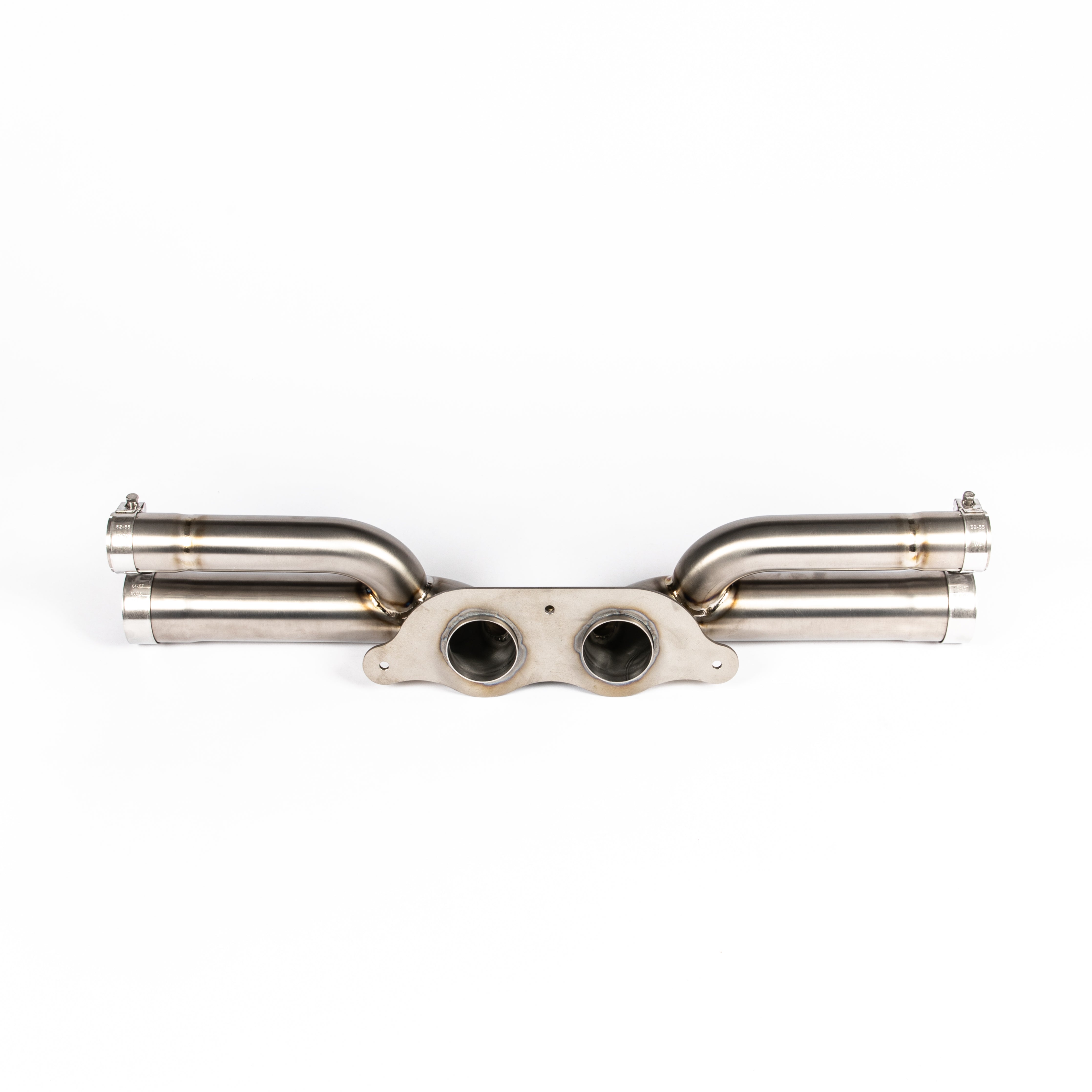 TITANIUM CENTRE BYPASS (NON SILENCED)
Sale price

$2,170.00 USD
Regular price
Choose options