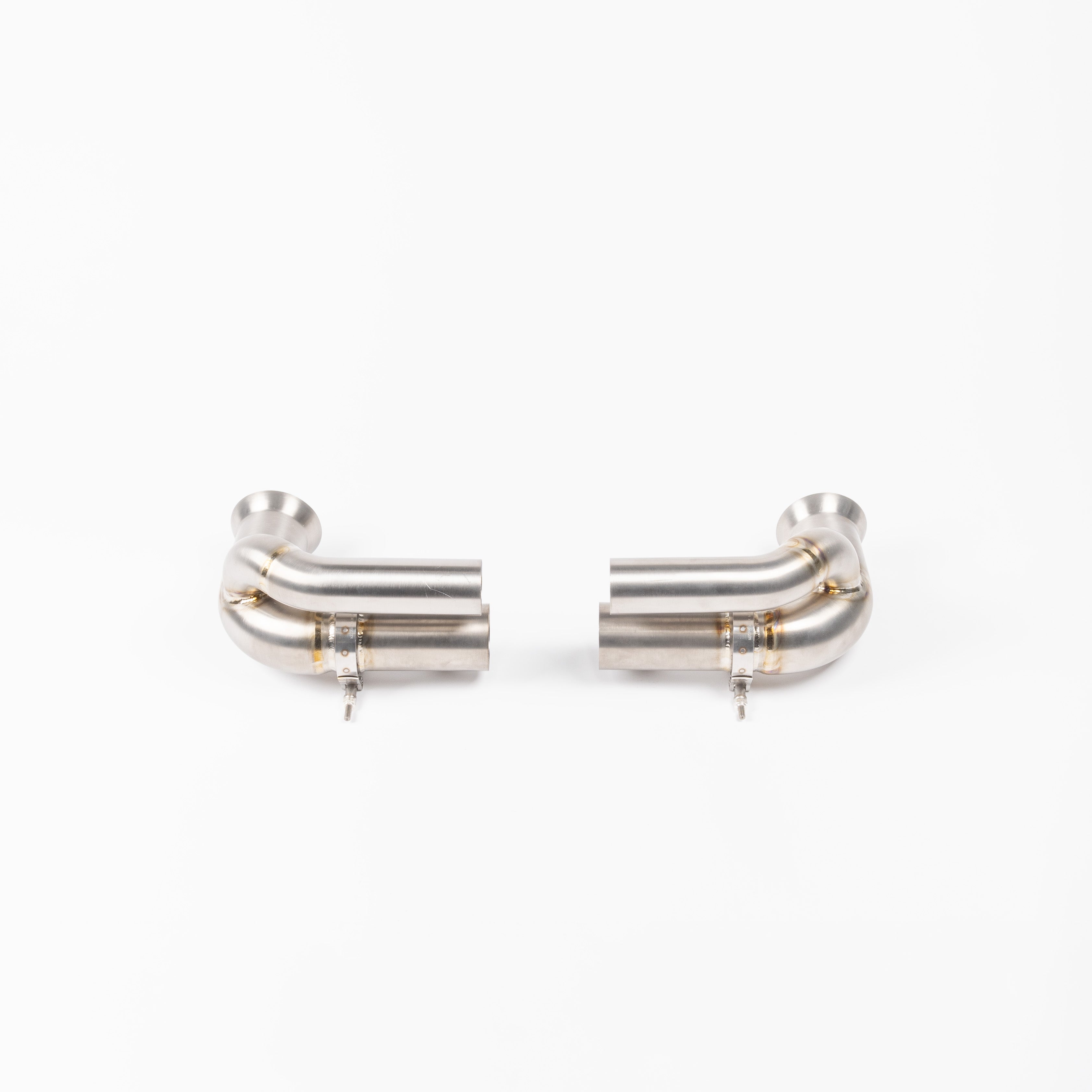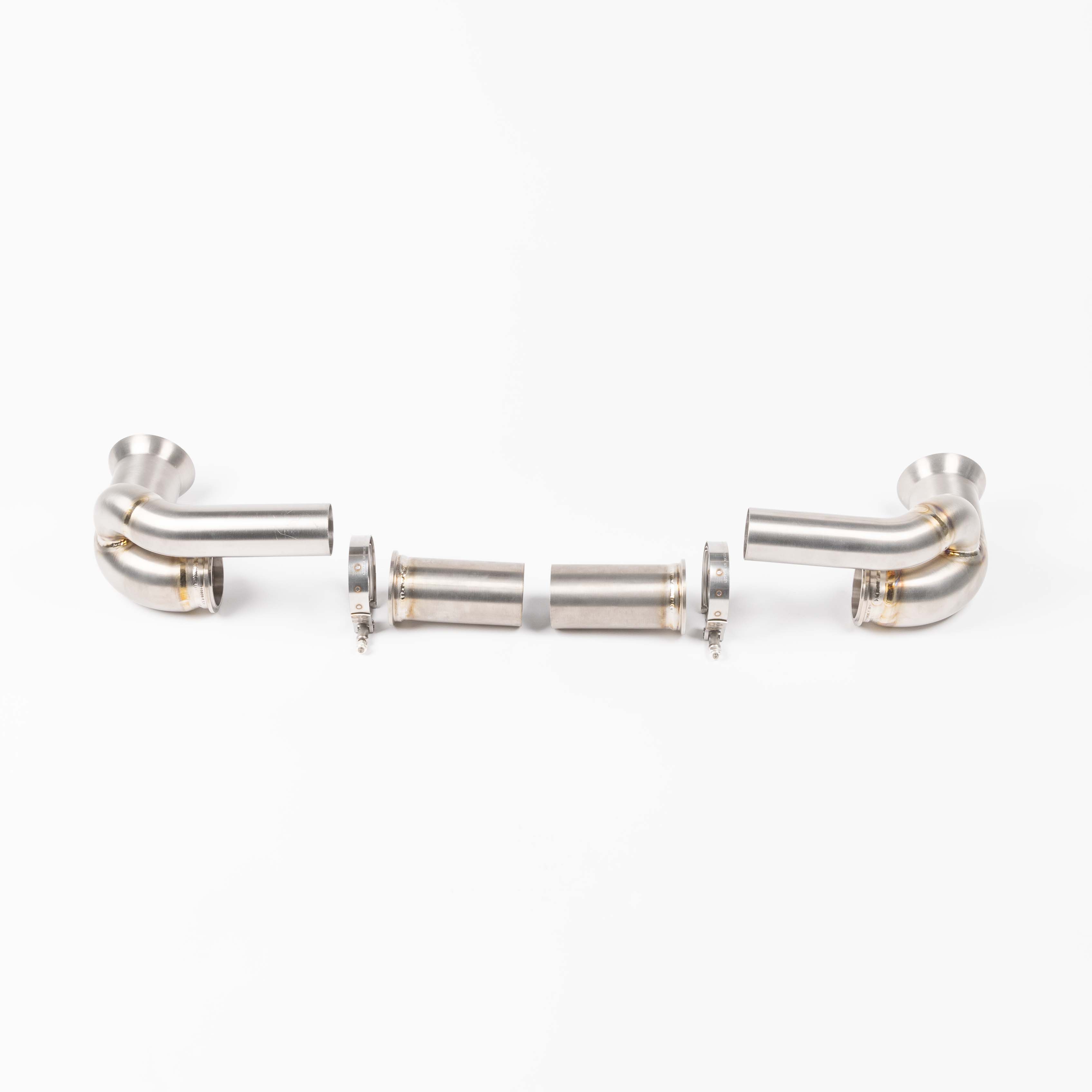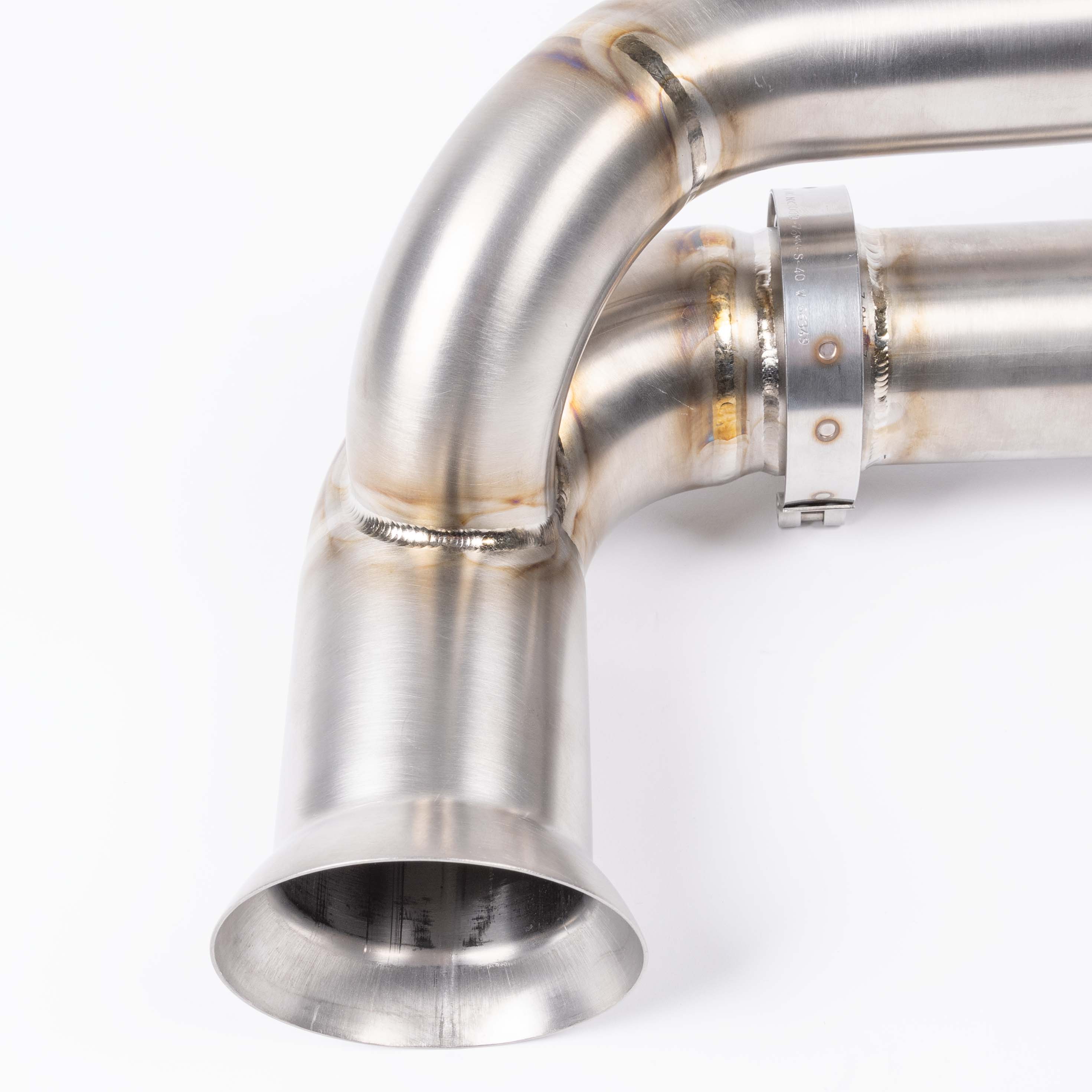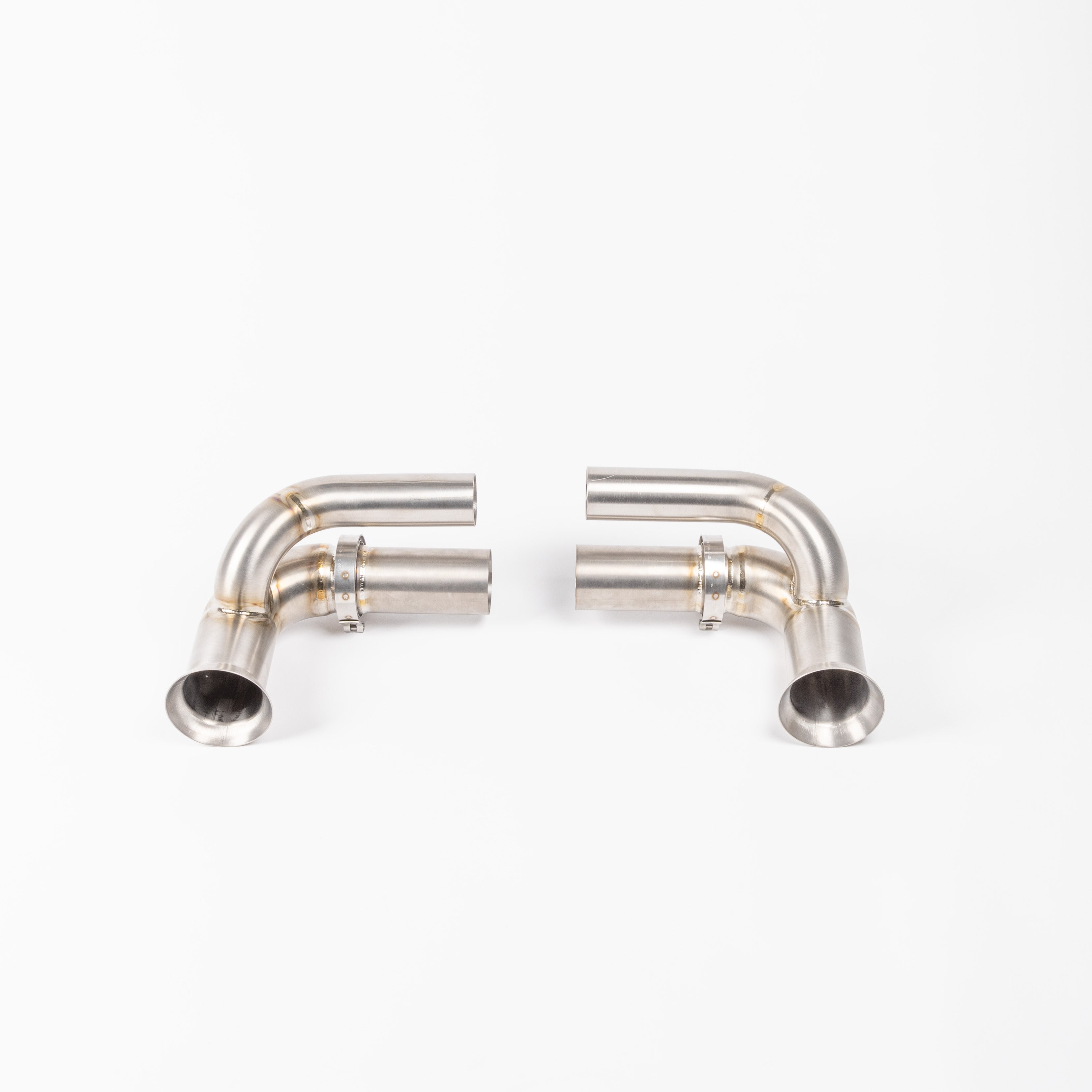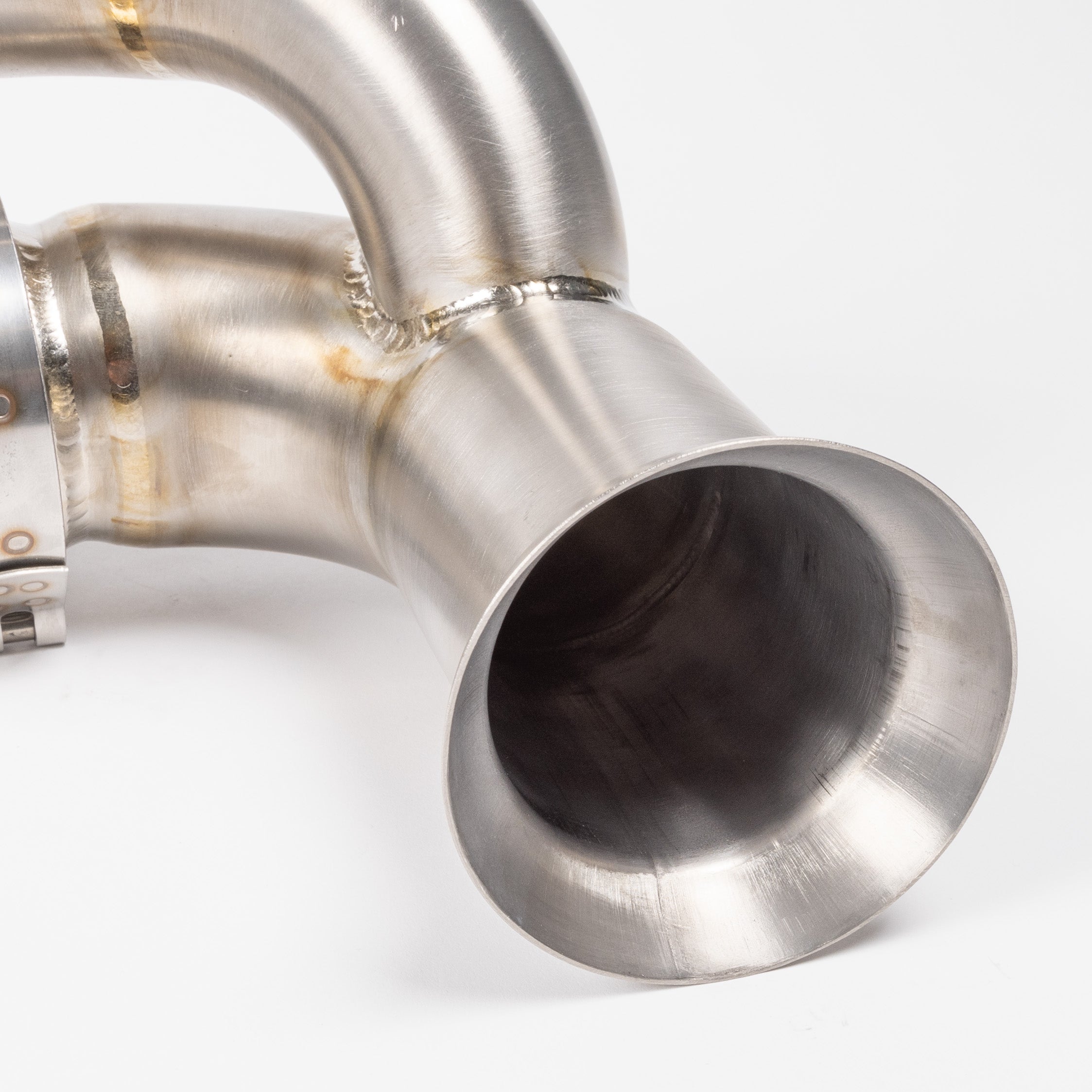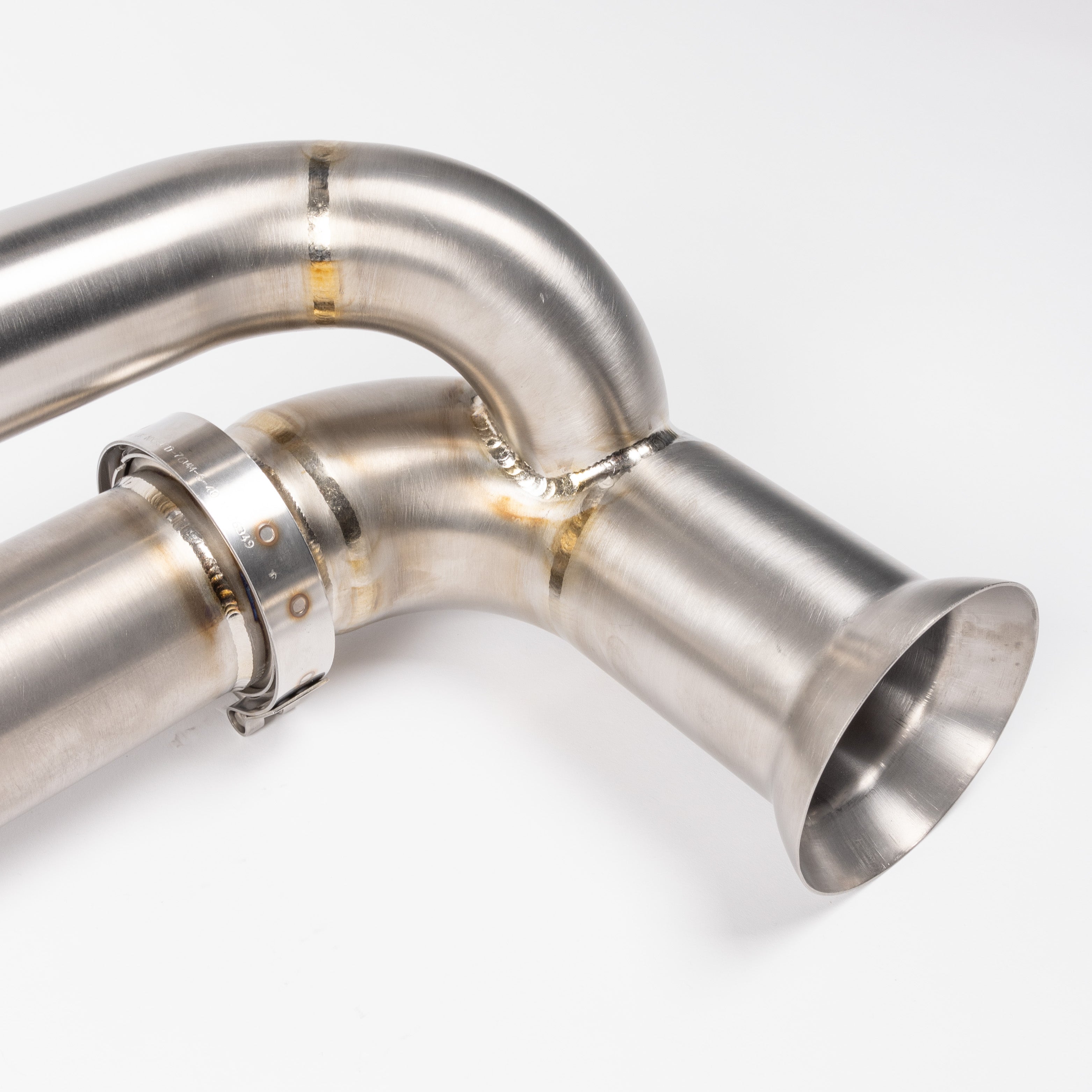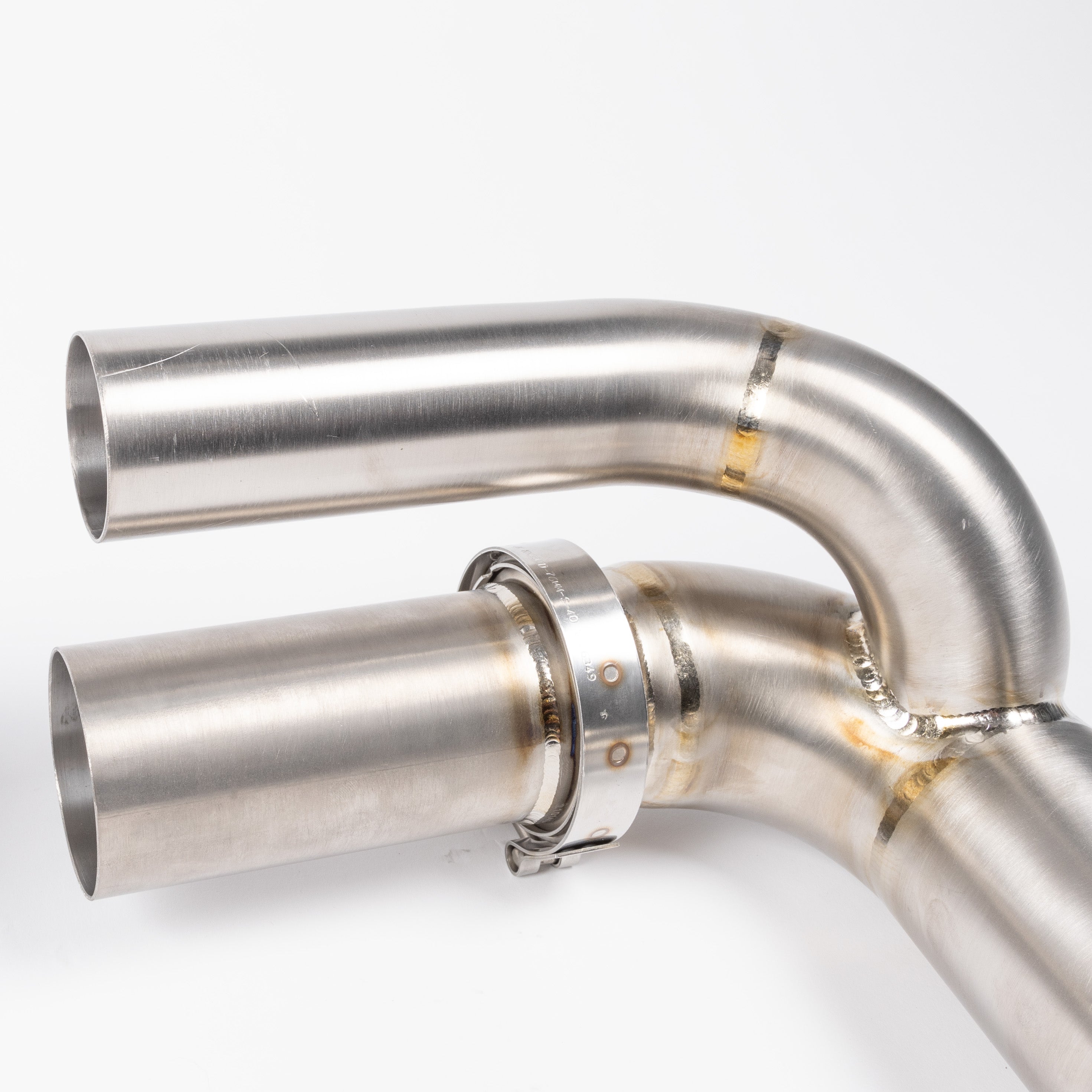 TITANIUM SIDE SILENCER BYPASS (NON VALVED)
A popular upgrade for to the exhaust system of the 991 GT3 based cars is to delete the heavy OEM side silencers. Not only does this bring along large weight savings but also removes unwanted heat build up in the rear wheel arch area.
We're happy to announce our line of Titanium Side Silencer Bypass products.
Light Weight
Due to the 100% Titanium construction the JCR Side Silencer Bypass products remove an impressive amount of weight from the rear end - Any weight reduction is good news however reducing weight rearward of the 911's rear axle can yield huge improvements in handling balance too. This truly is a win win modification.
The JCR Side Silencer Bypass products are the lightest available saving over 18.20kg (40.10lbs) when compared directly to the OEM side silencers.
Valve or not to valve?
We're keen to provide as many options as possible with our new exhaust offerings and our Titanium Side Silencer Bypass products are no exception. We have two versions of the product, with or without valves.
JCR Titanium Side Silenced Bypass
Our Non-Valved version is a 100% Titanium construction featuring a v-banded titanium section which we refer to as our 'Titanium Valve Delete Section'
Upgradability
The unique design of our Side Silencer Bypass products as mentioned above mean that owners can choose to upgrade a non-valved version of our Side Silencer Bypass to a valved version by purchasing only the 'Titanium Valve Section'.
For owners who have purchased a valved version in the first instance and wish to remove the valve they can purchase our 'Titanium Valve Delete Section'.
This means not only do owners have more choice but also a route up change up the configuration of the exhaust easily and much more cost effectively in the future.
OEM Style Twin Entry
Most of the side silencer replacement products on the market call for the upper most entry point in the OEM centre silencer to be plugged and all exhaust gasses to be directed through the lower portion of the silencer only.
There is some strong evidence to suggest that directing gasses through only the lower section of the factory silencer can attribute to dramatically to decreasing the OEM silencers life and increasing chances of cracking. With this in mind we have retained the OEM style twin entry design as to not introduce any unwanted pressure differential which can be attributed to failures.
Key Features
100% Titanium Construction Main Body
100% Titanium Constriction Valve Delete Section
Weight reduction -18.52kg / 40.83lbs VS OEM Side Silencers
OEM Style Twin Entry Design
Improved Sound Quality
HP & TQ Increase
Applications
997.1 GT3 / RS
997.2 GT3 / RS / 4.0
991.1 GT3 / R / RS
991.2 GT3 / Touring / RS
Pricing
£2295.00 GBP

All prices are listed without UK VAT included (20%) All UK based customers orders will be subject to UK VAT
Lead Times
JCR products are produced in batches, we aim to carry stock of all products however in the event that parts aren't in stock please allow approximately 30-60 business days after the point of ordering before your parts ship. For lead time estimates prior to ordering please contact us via the contact page
Sale price

$2,938.00 USD
Regular price
(/)
TITANIUM SIDE SILENCER BYPASS (NON VALVED)
Sale price

$2,938.00 USD
Regular price
Choose options