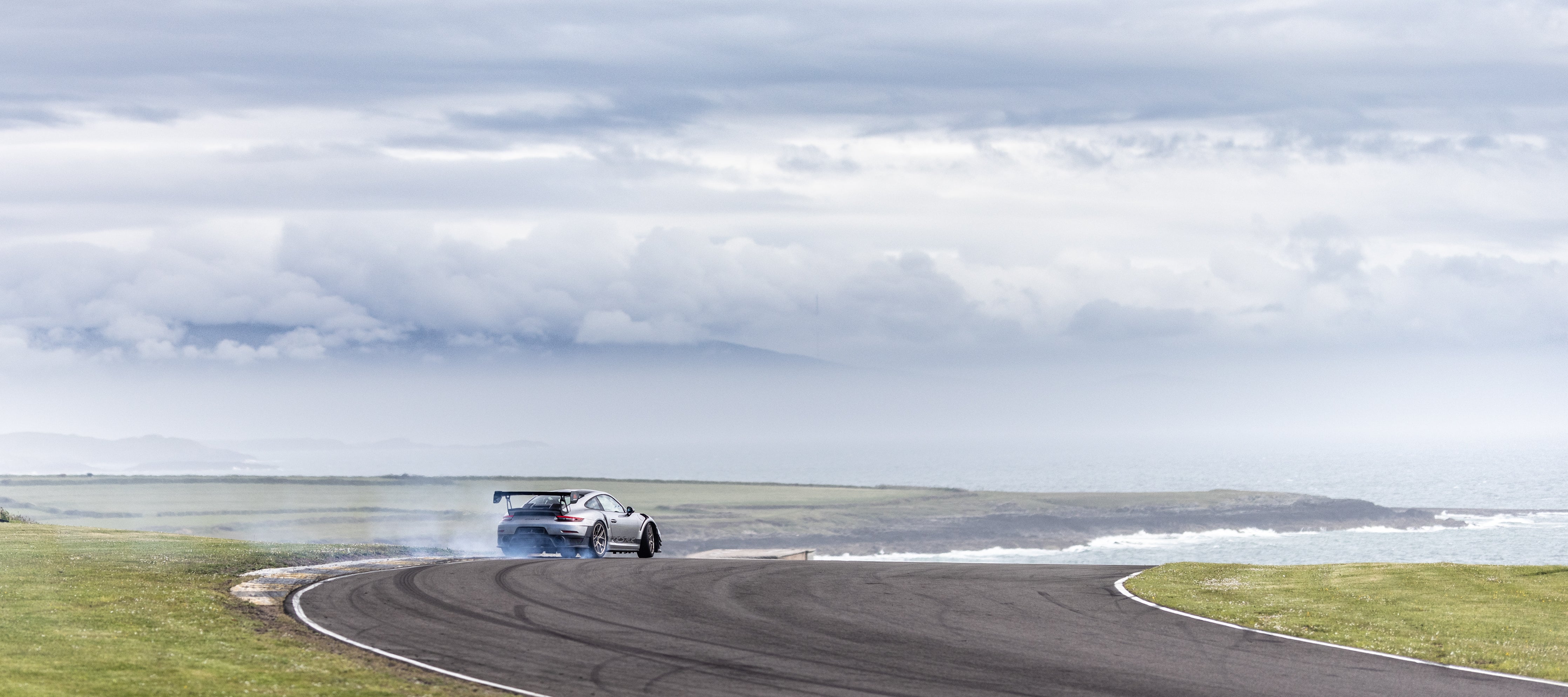 TESTED TO THE LIMITS // ANGLESEY GP LAP RECORD
What a week. After a fantastic two day trip to Anglesey last Wednesday and Thursday after starting the week off at Silverstone (see what we got up to at Silverstone here) along with a visit to C&M, It's safe to say that the new JCR GT2 RS MR has definitely had its running in with us. We have well and truly tested the car to it's limits, especially with the challenging 'roads' in Wales.
We really do drive our cars here at JCR, just how it should be! One of our main USP's is that we really do put in the hours when it comes to testing our cars and products, a lot of which is conducted on the race track.
FULL CAR SET UP;
MANTHEY RACING PERFORMANCE KIT
JCR INCONEL VALVED RACE CATS
JCR TITANIUM CENTRE (NON SILENCED)
JCR TITANIUM CLAMP KIT
JCR SEAT CUSHION COVERS (FIXED - CLASSIC PEPITA)
JCR BILLET TITANIUM TOW HOOK
SURFACE TRANSFORMS PCCB REPLACEMENT BRAKE KIT
PAGID RSC1 BRAKE PADS
The main purpose for the trip was to attend the RMA track day at Anglesey Circuit on Thursday however we took the opportunity to take in some of the stunning Welsh scenery along the way.
We took the car on an adventure through the challenging roads of Wales with some stop off points along the way to collate some insane content of the car which you can see and in the full gallery below. Here's a few of our favourites;
LAKE VYRNWY BRIDGE
LAKE VYRNWY (LUNCH STOP)
LLYNOGWEN 
BETWS-Y-COED 
At the track our goal was to head out and beat the fastest lap for a production car of Anglesey's GP Circuit. The time to beat was a 1:31.00 set by our friend Oliver Webb in a BAC Mono.
We managed to beat the current record by almost 1.7 seconds setting a new record of 1:29.35 - The car really is made for the track, especially the way we have it set up currently with the Manthey Performance Kit and our JCR products.
This was one of the very few relatively clear laps we were able to get on the day, running the same set of Michelin Pilot Sport Cup2R tyres from Silverstone a few days previous.
Without doubt there is more lap time available with a brand new set of tyres and totally clear lap so we will be running again later in the year and see what we can achieve under more ideal circumstances. With that said, i'm extremely impressed with how the car performed and it's a great achievement to be able to take the top spot, for now.


As always it was great to catch up with several customers and friends at the track, if you're ever at an RMA track event or a day where we're in attendance please don't hesitate to come over for a chat. 
So, with all of the crazy roads, small lanes, changeable weather conditions and record beating track time, the car has really been put through its paces this week. Back to JZM next week for a check up before heading back out early next week to Brands Hatch and back to Silverstone GP Circuit for another crack at that time!
JC