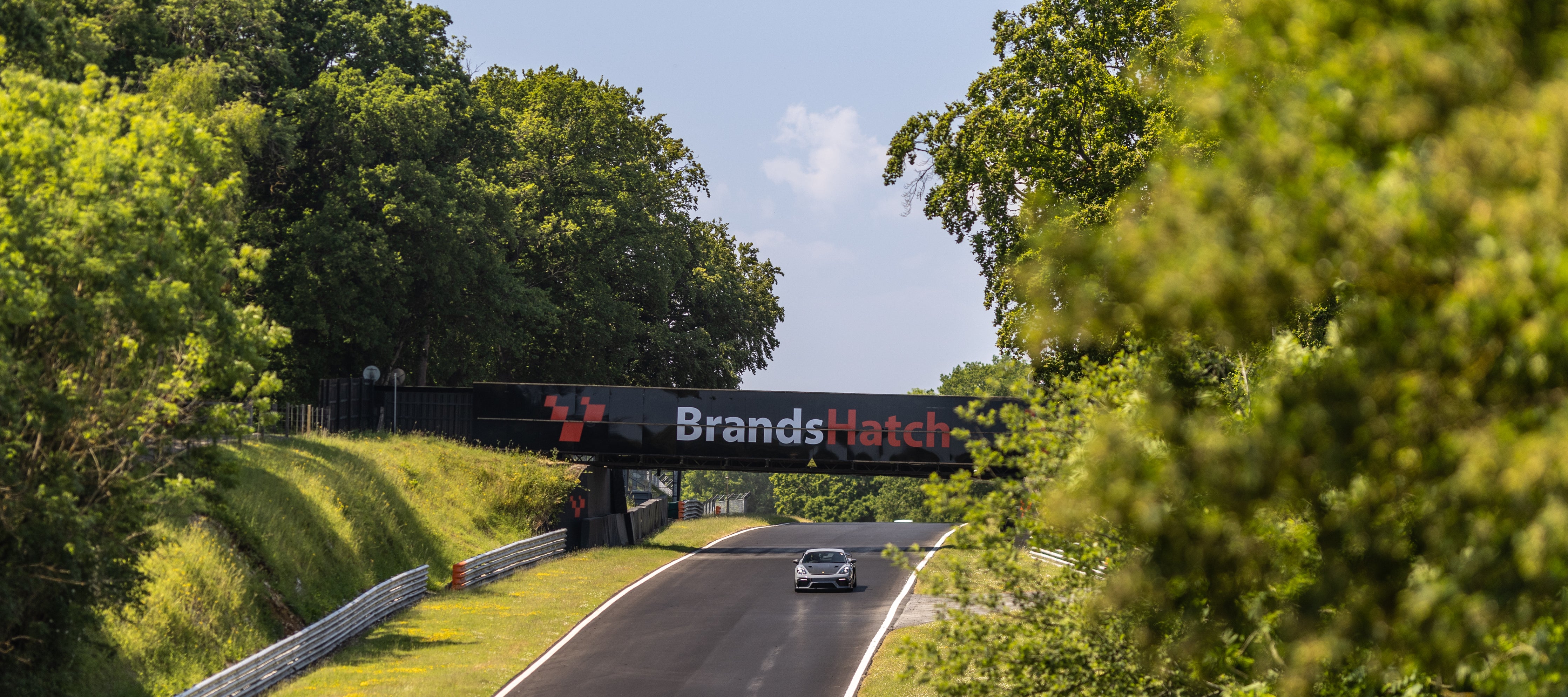 We've been very selective with the track days we've booked onto this year for several reasons, one of which being that noise regulations here in the UK are fast becoming more and more restrictive. In an ideal world we need race tracks that aren't too strict on noise due to the products we want to test throughout the days.
As much as we offer many track day-ready exhaust options, we also like to create some wild and wonderful versions too and all need to be tested in the JCR way, on track.
Sadly, as much as we love Brands Hatch GP as a circuit, it happens to be one of the strictest circuits in the UK for noise regulations. As a result, we decided just to do one day at Brands Hatch GP circuit this year and make sure we really make the most of that one day, and that's exactly what we did.
Fresh from our
Euro Trip
and with a quick stop off at our friends at JZM for some checks, the JCR 718 GT4 was ready for even more track time.
Due to the previously mentioned noise limits, we decided to run the full OEM exhaust, plus our
Inconel Tip Adaptors
& Titanium
Weissach Tips
. This is new for us as our cars don't usually turn a wheel before the exhaust parts being modified. This being said, we were able to complete yet more important testing on our brand new aero parts. Our custom 3D Printed Titanium Wing Uprights and Carbon Fibre End Plates performed flawlessly around this challenging, fast circuit, putting them one step closer to being ready to head into production.
The weather was on another level for Brands Hatch, with highs of 27 degrees C, which is very hot for the UK. However good it might be for getting our tan on, this heat did make the track temperature rise rapidly throughout the day. Usually, we're on the other side of this scale and deciding whether it's warm enough to run on our preferred Michelin Cup 2R tyre. For our day at Brands, we had to pay close attention to our tyre temperatures to ensure they weren't getting too hot.
Once the first shakedown run was complete we changed over from our 'Road' set of wheels installed with Cup 2 to our 'track' set fitted with Cup 2R, then it was time to get started.
The GT4, as expected, was faultless, allowing us to run all day and even get some clear laps in and managing a reasonable lap time considering the conditions. Running for the whole day allowed us to dial in our rear wing settings for Brands Hatch in particular plus implement some small changes to the front aero fresh from our learnings from the Spa / Nurburgring trip.
Once we were fully set up, it was time for a lap time. We managed to set a 1:37:40 around the Brands Hatch GP circuit. Now, with fresh tyres and benefitting from our previously installed
Inconel Race Manifolds
&
Inconel Link Pipes (Race Cats)
components installed, of course, we should have gone faster.
However, to be within 5 seconds of a top flight qualifying time from a 718 GT4 RS Clubsport race car on slick tyres is super impressive, especially with the only modifications being our aerodynamic & chassis changes.
We didn't just have our 718 GT4 on the track day, though. We also took our recently collected 911 Dakar. You didn't think it would stay in the garage, did you? As soon as we were happy with our testing on the GT4, it was straight into the driver's seat of the Dakar for some baseline testing. It didn't disappoint. After discovering how much fun this car is on the limit, there was one thing left to do. Get Archie Hamilton in that passenger seat.
After a few laps of both Archie and the tyres squealing, it was time to call it a day and start our journey back to the Midlands.
To conclude, we had a fantastic time at Brands Hatch GP circuit, and it was the perfect opportunity for us to do some significant testing on two of the cars in the fleet. It was also lovely to catch up with so many of you guys in the paddock too; after all, it's our customers that make this all possible. We'd also like to thank Archie Hamilton Racing for coming down to say hi and film a video with us.
Hit the link below to watch ours and Archies video from the day.
Next, we are heading to Donington Park Race Circuit for an exclusive, invite-only event which we look forward to sharing more with you soon.
Keep an eye on our social media channels and subscribe to our newsletter to stay updated with everything JCR.
JC